The Latest Guide to Get A Joystick in Pokemon Go in 2023
by Anna Sherry Updated on 2022-12-16 / Update for iPhone Tips
Pokémon Go was the first mainstream mobile game to feature both GPS and AR technologies, and, in doing so, it took the world by storm. These technologies combined gave birth to a mesmerizing and unique gaming experience that no one had ever experienced in the past. This article will discuss how to get Pokemon Go joystick and how players can utilize it to fulfill their childhood dreams of becoming Pokémon masters.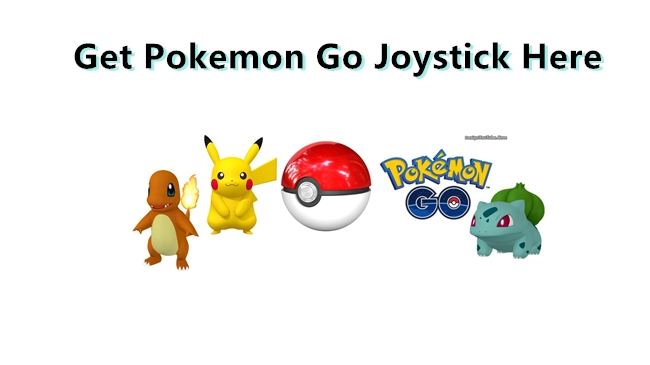 Why Do You Want to Get Pokemon Go Joystick
Unlike other games, Pokémon Go requires players to walk around their respective cities to collect Pokémon's. That might sound fun at first but, not every player has the energy to roam around all day to catch Pokémon's. However, this is where Pokémon Go Joystick comes into play.
Pokémon Go Joystick enables you to simulate your presence anywhere in the world with just a push of a button. By using a Joystick, you can visit any location in the world and increase your chances of getting your hands on those epic Pokémon's. But not every player has that much energy to roam around all day to catch Pokémon.
How to Use Joystick in Pokemon Go Joystick [FREE TRIAL]
Apple is well known for its strict rules and restrictions when it comes to its iOS system. Changing location on an iPhone is almost impossible without a jailbreak. However, Tenorshare iAnyGo found a way around that problem. Tenorshare iAnyGo has a Joystick feature that you can utilize to control the GPS movement from your device flexibly. With the aid of the joystick, it will be easier for you to control the direction whenever you want.
Here is a simple step-by-step tutorial on how to get the joystick in pokemon go:
Firstly, you need to download, install, and launch Tenorshare iAnyGo on your computer. Then, connect your iPhone to the computer by using the lightning cable. From the home screen, select the "Joystick Movement" option.

Drag the slider on the top left corner to set the speed you would like to move. You have the option of selecting between walking, cycling, or driving speed based on your need.

Utilize joystick to start moving automatically. Drag the middle button to the circle and release it. Once you have done this, the GPS will move automatically according to your preselected speed. The direction can be tweaked freely in 360 degrees anytime throughout the movement. On a keyboard, you can use the Left and Right arrow keys to control the direction when playing the game.
Other FAQs Apart from Pokemon Go Joystick
Q1. How do you know what Pokemon will hatch?
It is not possible to know which Pokémon will hatch from an Egg; however, an Egg's properties can be determined at the time it is obtained.
Q2. What is the rarest egg in Pokemon Go?
The red 12km eggs are the rarest eggs found in Pokémon Go. These eggs have a random drop rate when you defeat a Team Go Rocket leader in battle.
Q3. Is PokeCoins free legit?
No, there is no legit way of getting free Pokécoins outside the game. The only way to get pokécoins for free is to battle in gyms or by leaving one of your Pokémon at the gym.
Conclusion
In conclusion, this article has shown you the benefits of Joysticks and how you can use Tenorshare iAnyGo to spoof your location to anywhere in the world by using its Joystick feature. Tenorshare iAnyGo is the topmost software that is secure and easy to use, so anyone can enjoy the massive features of iAnyGo.