Tricks on Turn Off Camera Sound iPhone 11
by Jenefey Aaron Updated on 2021-11-15 / Update for iPhone Tips
iPhone has always been about the quality of camera. However, one thing that many people claimed to be unwanted was, the fake shutter sound that plays every time you click a photo. Nevertheless, there are a few ways to get around this and get rid of that camera shutter sound that many people detest. How do to it? Well, we have some awesome tips for you that will turn off camera sound iPhone 11 in just a flash.
Part 1:4 Common Ways to Turn Off Camera Sound on iPhone 11
1.Turn On Live Photos
Live Photos is a feature that was introduced when iPhone 6S came out. Live photos are no different than troditional photos, the only difference is that live photos can be an insight of 1.5 seconds before and after the wanted moment. During this capture, if the shutter sound of camera played, then one would not hear anything in the live photo. In other words, when you use live photos, it is like that you turn off the camera sound on iPhone 11.
Pick up your iPhone 11, go to settings > Photos & Camera > Preserve Settings.

Turn on the live photo toggle there.

In the camera app, look on the horizontal top bar. There, if you see three yellow concentric circles, then live photos mode is on.
2.Use Silent Mode
Putting the phone in silent mode not only turns off the ringtone for incoming calls, but all other unnecessary sound like the camera sound is also muted.
Putting your iPhone 11 into silent mode is easy and allows you to turn off the camera sound on iPhone 11. On the left-hand side of your iPhone, move the switch to reveal an orange-colored line. A pop up on the screen will tell you that your phone is now in silent mode.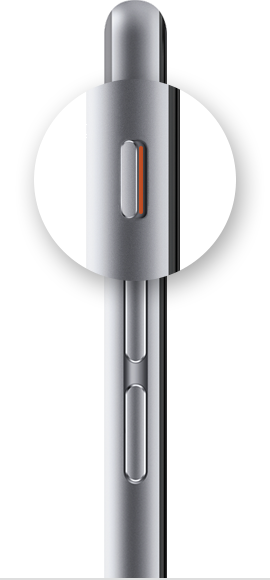 3.Lower the Volume
If your silent mode is not working properly, or its just that you don't want your ringtones to be silenced, then all you need to do is to turn down the volume in order to turn off the camera sounds on iPhone 11. For this purpose, you can use volume buttons, sile the volume done in Control center or lower the volume in Settings.
4.Take Pictures While Video Recording
Another way to avoid the annoying shutter camera sounds is to take pictures when you are recording a video. This allows one to capture something important in the form of a picture while recording the video. Thus helping us to achieve our goal of muting camera sounds in iPhone 11. You can do so by
Opening the camera app.
On the video mode and tap the red button to start taking video.
Now when you want to take a picture, press this white button to capture a photo without any shuttering sound and without any interruption in the video.
Tips: How to Fix Camera App Not Working iPhone
It can so happen that your iPhone has suddenly become glitchy and your Camera app not working. Facing a black screen or experiencing shuttering screen when tapping to capture photos is something that might drive iPhone users crazy. If you tried restarting and resetting the iPhone and everything is as glitchy as before, then turn to Tenorshare ReiBoot software, which helps remove any faults from the operating system.
Part 2:How to Turn Off Camera Sound on iPhone 11 with 4MeKey
Although the above 4 ways can turn off the camera sound in most situations, they are not helpful in some areas like Japan and Korea because the iPhone camera sound is turned on by default. If you still want to turn off camera sound on iPhone 11, then use Tenorshare 4MeKey here.
First of all, after install the software on your PC, open it and choose Turn Off Camera Sound on the right bottom to get started.

Connect your iPhone 11 to PC. Then you need to jailbreak iPhone following the on-screen instructions.

After that, it will display device information, check it and click start to start turning off camera sound.

Wait for a few seconds, the process will complete. When you open camera again, the sound will be off.
Conclusion
With iPhones becoming the choice device for capturing photos, some people might like the shutter sound that gives them the feeling of using a camera, many people still dislike this sound and want to get rid of it. Making use of simple methods as explained above, you can mute the camera sounds in iPhone 11 for good. And for those who cannot not simply turn off the sound, Tenorshare 4MeKey is here for you.