[Full Guide] How to Soft Reset iPhone 6/6s
by Jenefey Aaron Updated on 2019-11-30 / Update for iPhone Tips
If you are keen on soft resetting your iPhone 6/6S/6 Plus, then there are various ways to do that. In case, you have no idea about how to soft reset your iPhone, we can assist you in doing so. In this article, we are going to explain the different methods of soft resetting iPhone 6/6S/6 Plus. These resets are meant for fixing minor iOS issues with your iPhone. Keep reading to explore more!
Part 1. What is Soft Reset iPhone?
Soft resetting your iPhone 6 means you got to reboot or restart it. By doing so, in most cases minor glitches with your iPhone get resolved. Situations like iOS errors ask for soft resetting your iOS device. As there is no data loss, it's a good idea to try soft resetting prior to select any other solution.
Part 2. How to Soft Reset iPhone 6/6s?
You can soft reset your iPhone 6/6S following the below mentioned method.
Step 1. Hold down the 'Home' and 'Sleep/Wake' buttons consequently.
Step 2. Wait until the Apple logo turns up on your screen.
Step 3. Release your fingers and allow the iPhone to restart.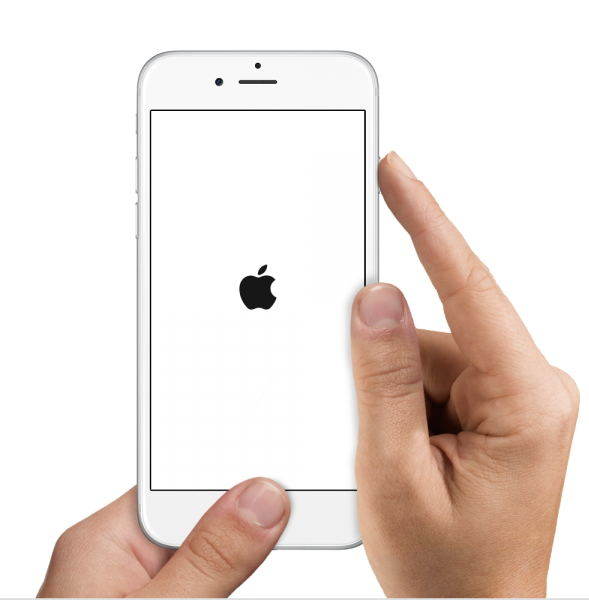 Part 3. What a Soft Reset Can Help You?
If you are wondering what is the need for soft reset iPhone 6s/6/6 Plus then here is the list of problems that call for it. You never are sure of the exact cause of iPhone problems, when there is a list of them lying around. You need to try and figure out the problem, before looking for a solution. A soft reset can help you get rid of problems mentioned in the following list. In case your iPhone is experiencing any of the issues noted below, you needn't wait any longer before soft resetting it.
When the iPhone is stuck on blue/black screen/Apple logo.
When text or call doesn't respond as they should.
Trouble in email sending or receiving.
iTunes failing to detect iPhone.
when iPhone becomes unresponsive.
If you fail to connect your iPhone to Wi-Fi.
Part 4. What is the Difference between Soft Reset iPhone and Hard Reset iPhone?
If you are keen on knowing the differences between soft resetting iPhone 6 Plus and hard resetting them. Then, here is what we have got for you. Hard reset is a crucial method that can completely erase your iPhone or iPad data and make it irrecoverable whereas soft reset only restarts your iPhone/iPad. Hard reset removes all contents along with the settings from your iOS device and takes your device in to the factory state, whereas soft reset doesn't do it. Soft reset is meant for tackling minor glitches of iOS. Hard reset results in complete data loss and affects the iPhone's functionalities. For situations like a stuck, bricked or unresponsive iPhone hard reset becomes the call of the hour.
Part 5. Soft Reset iPhone 6 Didn't Work? Try ReiBoot!
Alternatively, you can pick Tenorshare ReiBoot if soft resetting your iPhone 6/6S/6 Plus resulted in vain. This tool can effortlessly fix all iOS issues and get them back to action. There is no chance of data loss with this software and the 'Repair Operating System' feature ensures the device is perfectly functioning post the process and all iOS issues are fixed. Whether the iPhone got stuck on Apple logo, frozen or black screen, ReiBoot can bring everything back to normalcy. It is compatible with the most recent iOS 12 releases and runs on both Windows and Mac computers.
Here comes the step by step guide for Tenorshare ReiBoot to fix all iOS issues.
Step 1: Download ReiBoot from Tenorshare on your Mac or Windows computer and then install it. Once the installation process gets over, run the software and get your iPhone 6/6S/6 Plus connected to the computer. Tap on the 'Repair Operating System (Fix All iOS Stuck)' option from ReiBoot window.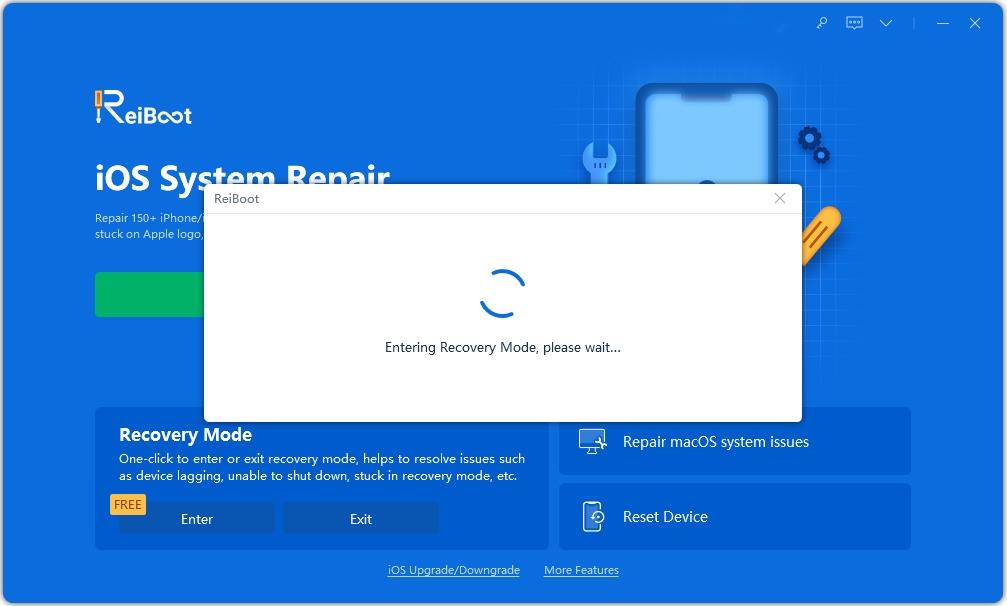 Step 2: Press the 'Start Repair' button now and proceed to the next step. Now, you need to download the matching firmware for the device. You just have to click on the 'Download' button and leave the rest on this amazing program.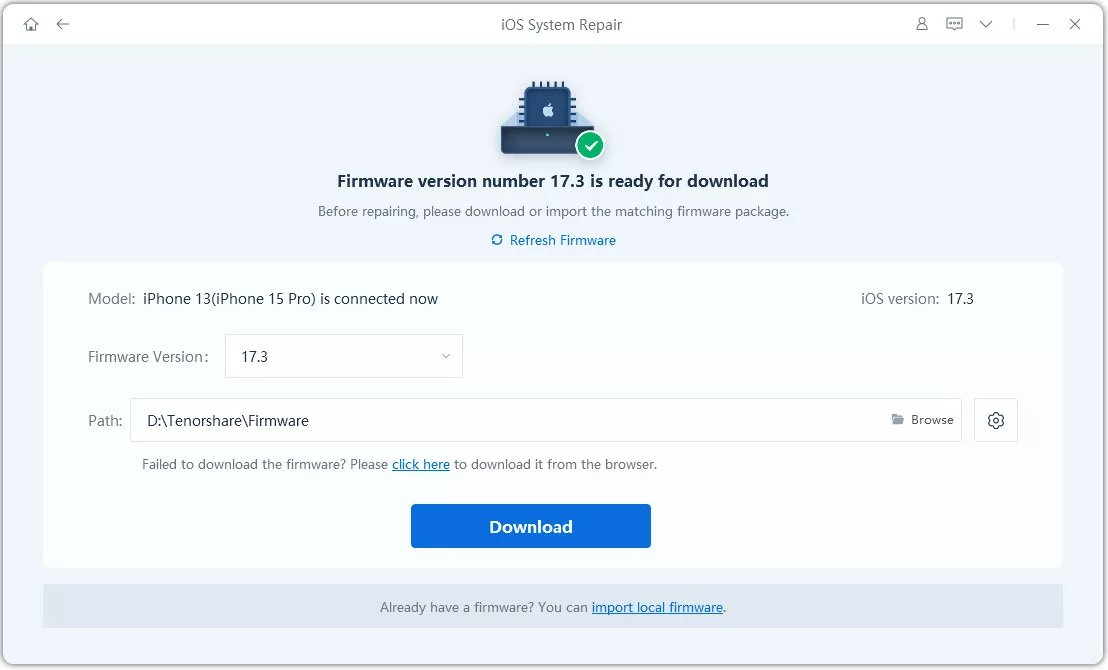 Step 3: Within a while, the firmware will be downloaded successfully. Now, you are supposed to again hit on the 'Start Repair' button found on the following screen. Let the software have some time and repair the abnormalities with your iPhone 6/6S/6 Plus. Once the process gets over, your iPhone runs smooth just like a new iPhone.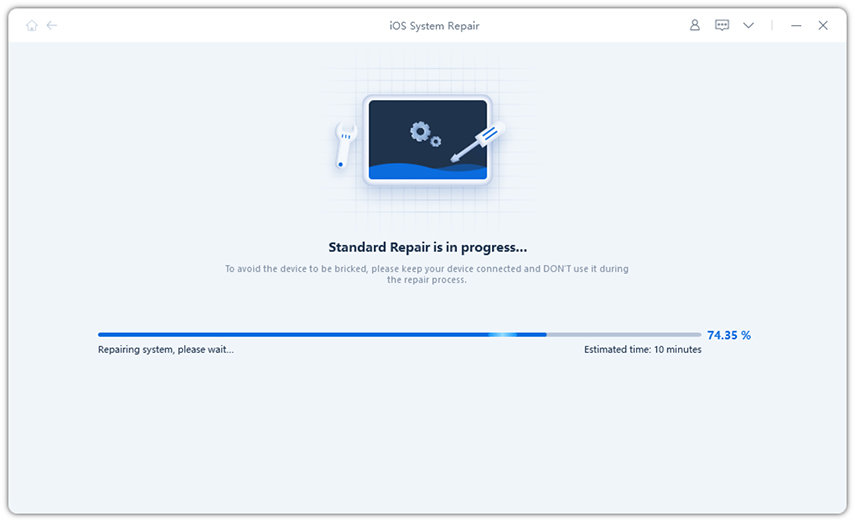 Conclusion
From the above article, it became prominent that no matter what kind of iOS issue occurs Tenorshare ReiBoot is there to fix all the glitches. Though, you get acquainted with how to do a soft reset on iPhone 6, what can you do when the processes fail to give you desirable results? In such situations, choosing effective measures such as Tenorshare ReiBoot can bring relief. The most loved point about this application is there is no kind of data loss with it. Your data is absolutely protected. While other solutions to tackle iOS issues, such as the hard reset one forces you to lose data and network settings completely.