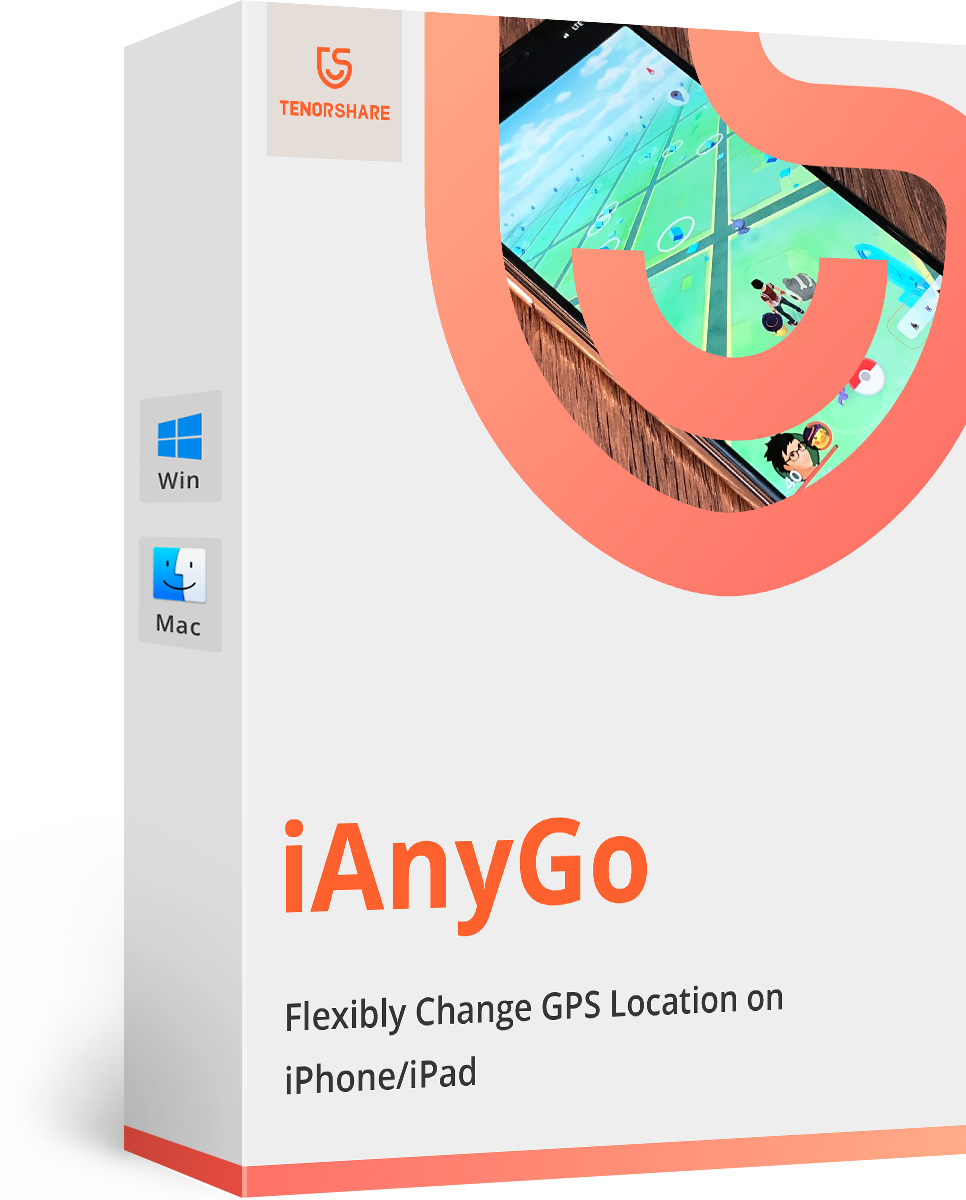 Buy Tenorshare iAnyGo(Mac)
(For macOS 10.9 or later)
30-Day Money-Back Guarantee
Instant Delivery by Email
VAT Excluded on All Prices Shown
Go to Windows
For Multiple Mobile Devices & Macs >>
We accept:
Frequently Asked Questions
?

1. What payment methods does Tenorshare support?

Currently we accept Credit Card, PayPal, Direct Debit, Bank/Wire transfer, Check/Money Order, Fax-Credit Card and Invoice, etc. Credit Card is highly recommended, as it is the quickest way for you to receive the registration code and download link after payment.

?

2. Can I get a refund if the product doesn't work?

?

3. What does 5 devices and 1 PC/Mac mean?

5 devices mean that you can apply our product to 5 iOS or Android devices (depending on the product you purchased). 1 PC/Mac means that you can install and use this program on one PC or Mac computer. (Note: this excludes iCareFone for WhatsApp Transfer).

If you use iCareFone for WhatsApp Transfer, 5 devices mean 5 different device models. For example: device "A" to "B", 2 devices are counted; vice versa, 2 devices are also counted; device "A" to "C", 3 devices in total.

?

4. Do I need to purchase a license again if I change my computer?

Upon confirmation in our server, we can reset the registration code for you two times in case of changing the computer. You can contact us to help you solve it.

?

5. How long will it take to receive my registration code after the purchase?

It depends on the payment method you use. Generally, you can receive the order confirmation email which contains the download URL and registration information immediately if you pay the order by credit card. For other payment methods it may take 1-2 hours. If you do not receive it after 2 hours, you can go to this page to retrieve your registration code, or contact our support team directly.

?

6. Can one license code be used on both Win and Mac?

Our license cannot be cross-platform. Windows license cannot be used to activate on Mac and Mac license cannot activate on Windows PC.

?

7. Is it a one-time charge or recurring payment?

It depends on the license type you purchase. If you purchase a month or one-year license, there is an auto-recurring subscription by default. The lifetime license is a one-time payment. However, you can stop the auto-recurring if you don't need it. Just follow the guide or contact us to help you cancel it.

?

8. What do I do if I input the wrong email address when placing the order?

We strongly recommend that you double check your email address when you make a purchase. If not, we suggest you send out the wrong email address & correct email address & order numbers to our support team, we will help you modify it and send you a registration code.

?

9. How to use the privilege of VAT exemption?

If there is a VAT applied to your order and you have the privilege of VAT Exemption, please enter VAT Exemption ID at the checkout.
Why Choose Tenorshare?
150,686,764
Downloads Worldwide
100,745,268
YouTube Total Views
85,482,249
Satisfied Customers
100% secure
Purchase via 256-bit SSL
30 Days
Money Back Guarantee
SECURE
Your personal info will always be protected and never be exposed.
24/7 HELP CENTER
Our 24/7/365 help center is there for you all the time.
FREE UPDATES
You will enjoy the free updates forever after the purchase.
MONEY-BACK GUARANTEE
Get refunds within 30 days under accepted circumstances.
Worry Free Guarantee
Note:
1. Please note there would be an item in the shopping cart named "Extended Download Service" which is selected by default. You can simply remove this item by clicking the button in the shopping list, or ticking the "Remove" checkbox.
2. The online ordering is 100% secure! All data exchanged during the payment process is SSL-secured.
3. Our system will automatically send the registration info to your e-mail address once your order is validated.
4. Please add support#tenorshare.com (replace # with @) to your white list to ensure our emails get to your inbox.
5. If you don't receive the Email due to unstable network or other impersonal reasons, please feel free to contact us.
6. Legally recovering your own data is certainly a legitimate practice! Recovering someone else's data without their permission is quite probably illegal!
7. Tenorshare will not send any E-mails that use Bitcoin as a transaction to our users in any form. Please do not believe.
8. All prices are exclusive of tax.
Customize License Tenorshare iAnyGo(Mac)