Why
iAnyGo

Is Right for You

iAnyGo makes the idea of traveling the world without leaving home comes true!
Flexibly adjust the moving speed to make the simulation more realistic.
Not limited geographically! No jailbreak required! No advertisement!


Create A
Customized Route,

Always Have Fun

Two types of route planning methods are supported. One is two-point route, you can plan a route between two points. The other is a multipoint route, which means you can select multiple locations on the map.
Simulate the speed of walking, cycling, or driving speed
Support to set the number of round trips
Pause the movement at any time
Provide map view and detailed location information
Spoof iPhone Location,
All Apps Supported
iAnyGo would let you change your location pretty easily, this is useful for those who don't want to go outside but need to spoof GPS location.
Catch more pokemon even if you live in a rural area
Match more friends on dating apps
Pretend to "travel" to any place you're never been to
Share virtual location on WhatsApp to trick your friends or family
Pokemon Go
FaceBook
WhatsApp
Instagram
bumble
More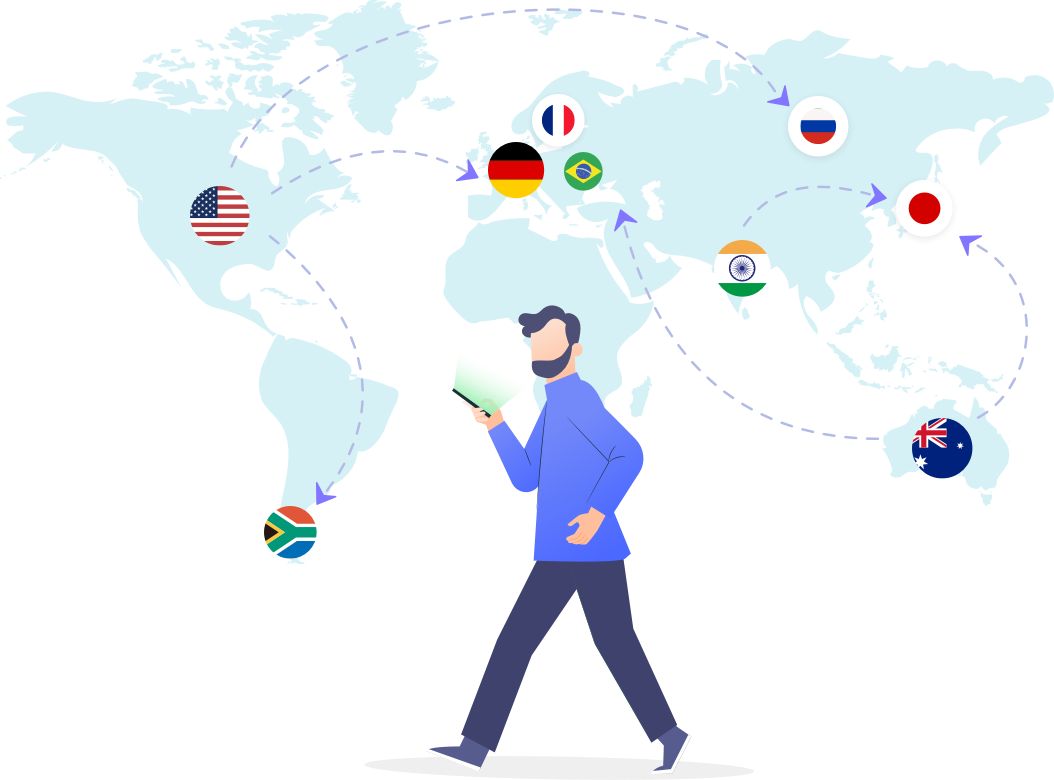 More
Advanced Features

Are Available

As one of the best iOS location changer, iAnyGo not only allows you to change location and simulate GPS movement, but also provide more useful functions for you. Simple enough!
Adjustable Moving Speed
By dragging the speed bar, you can set the speed of GPS movement from 1m/s to 3.6km/h.
Zoom Map In/Out
Enlarge the map to better plan the route. Just click the zoom icon in the lower-right corner of the map.
Collect Location
iAnyGo allows you to collect commonly used places, making it convenient to use.
Search Specific Location
Enter the address or GPS coordinate to get the place you want. The drop-down menus will show more search results.
Historical Records
Automatically save the address you have ever searched, even record the specific time.
Hide Location on iPhone
With iAnyGo, you can hide real location to stop someone from tracking your iPhone without them knowing.
Change GPS Location on iPhone
within 3 Steps
Step1 : Select Mode. Select 'Change Location' Mode to enter the map.
Step2 : Connect. Launch the program and connect the iPhone to computer.
Step3 : Modify Location. Select a location on the map and confirm to modify.
FAQs

About Tenorshare iAnyGo
?

Is iAnyGo safe?

Tenorshare Technologies, one of the popular software company in the global, promise that the software is 100% safe and secure.

?

Can I use virtual GPS with Pokemon Go?

Yes, iAnygo works with all location-based apps including Pokemon Go.

?

Is it possible to change iphone location without jailbreak?

iAnyGo enables you to change your iPhone location without jailbreak, so you don't need to worry about data loss

?

How to share your location with your family?

iOS 13 or later has a feature that allows you to share your location with family and friends in the Find My app. Just go to settings > [your name] > Share My Location > Select the family member you want to share with.

?

How to recover real GPS location?

Click the back button on the bottom right corner of the map interface, a window will popup asking you to restart the device. Click the 'Restart Now' button, and your device will restart automatically and restore the real location.