Should I Buy iPhone 12 or Wait for 13?
by Anna Sherry Updated on 2021-09-16 / Update for iPhone 13
Hey guys! I'm gonna to buy a new iPhone recently but you all know iPhone 13 will release after several months, so it's a struggle or me to make a choice between 12 and 13. Can you guys give me some suggestions? Should I buy the iPhone or wait for iPhone 13?"
With the reveal of iPhone 13, many people will hesitate to buy iPhone 12 or 13. Simultaneously, discussion about iPhone 13's new features are flying around. Certainly, the new iPhone 13 series have its upgrades, but it doesn't mean there has no need to buy iPhone 12 now. To buy iPhone 12 now or wait for iPhone 13 is totally up to your own situations. This article will help you to know the iPhone 13 new features and also show the advantages of buying iPhone 12 now.
Part 1: Should I Wait for iPhone 13, New Features Here
Maybe you can find answer for "should I buy iPhone 12 or wait for 13" after reading this part. With all the rumors circulating, we're starting to get an idea of how that phone is going to be. Here we listed the iPhone 13 new features.
Feature 1: Smaller Notch Screen
The notch screen refers to the top of the screen is dug out a vacancy, used to place the front camera and sensors. Over the several years, the notch display has become a dominant, which welcomed by some users but at the same time, hated by the others. There may be a little difference on iPhone 13. The Apple supplier announced new sensor technology that would help to make a smaller notch. The notch on the iPhone 13 could be around 20% smaller than notches on previous iPhone 12.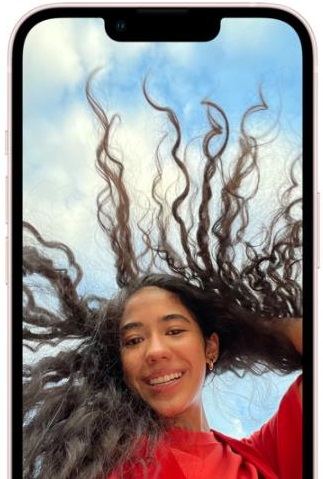 Do you feel excited about it while thinking should I wait for iPhone 13.
Feature 2: Greater Battery Capacity
With Android phones generally using 4000+ or even 5000 mAh batteries, the battery capacity of iPhone 12 series is still hovering at 2000+ mAh. iPhone 13 battery capacity can reach to 3095 mAh, which means 2.5 hours more battery life. And the iPhone 13 Pro max is up to 4352 mAh , which is on par with Android flagships.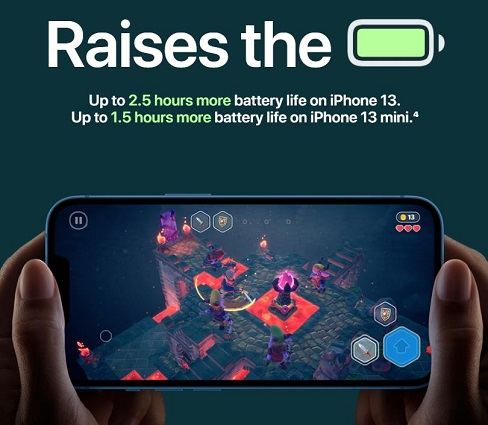 So fear not while thinking should I wait for iPhone 13 compared with Android flagships.
Feature 3: XDR Display with 120 Hz ProMotion
iPhones 13 ProMotion display technology that can refresh from 10Hz to 120Hz. The iPhone 13 feature super Retina XDR Displays that are 28 percent brighter. Greg Joswiak says, "The result is an incredibly responsive experience that is fast and fluid." Probably, it's a big attraction to make you stop considering should you wait for iPhone 13.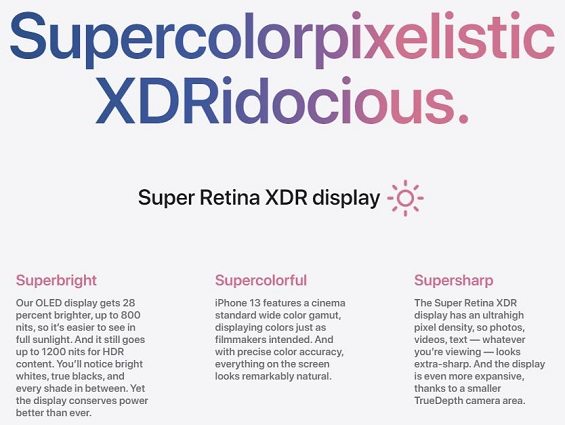 Feature 4: The New Camera Models and Sensor
The camera is the component that has changed the most across the iPhone 13 lineup - both in terms of design and performance. The Apple turned the lenses 45 degrees to fit in the dual-camera-system ever-with its biggest Wide camera sensor. And the Apple has announced the Cinematic Mode, which can automatically create beautiful depth effects and focus transitions.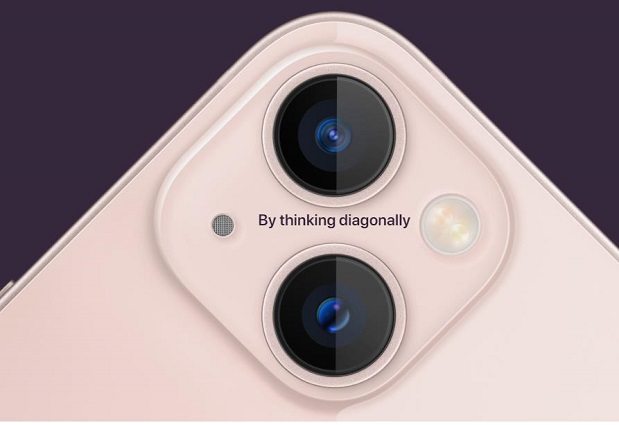 If you are a photography enthusiasts, then no need to think should I wait for iPhone 13 or buy iPhone 12, just wait!
Feature 5: The Faster A15 Bionic
A 15 Bionic chip can make iPhone 13 performs well than any other. The lightning-fast A15 Bionic powers Cinematic mode, Photographic Styles, Live Text, and more. Its Secure Enclave locks down personal info like your Face ID data and contacts. And it's more efficient, helping to deliver longer battery life.The A15 Bionic chip leaves competitors behind: Up to 50% faster CPU than the competition, and up to 30% faster graphics than the competition.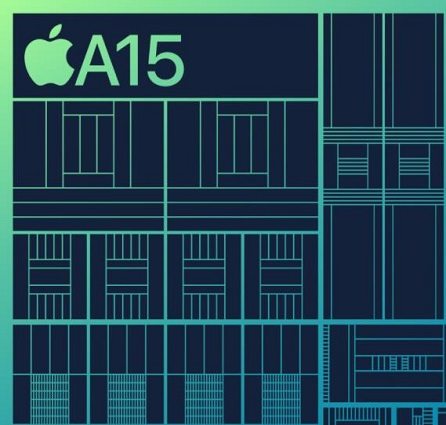 It surely worth thinking whether should I buy iPhone 12 or wait for 13.
Feature 6: New Colors
There are some rumors earlier this year said iPhone 13 will be Pink. Now this rumor comes ture. The iPhone 13 come in five colors: Starlight, Midnight, Blue, Pink, and Product Red. Maybe this time, you can get an iPhone 13 with your favorite color.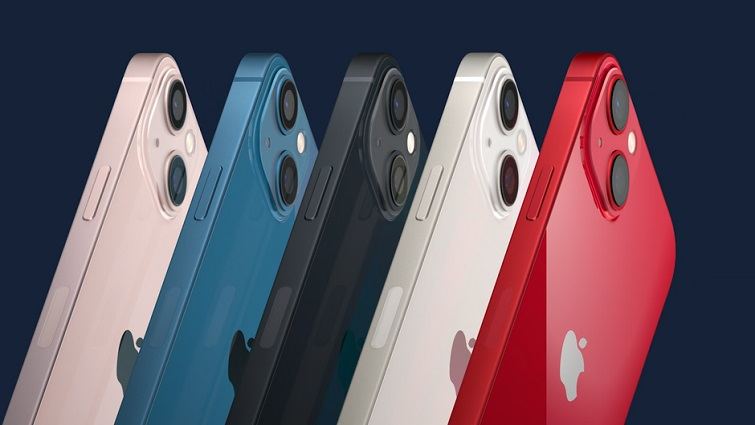 Maybe readers here have firmly answered "Yes" for the question should you wait for iPhone 13. Take it easy, because the following part may drag you back to iPhone 12.
Part 2: Maybe You Should Buy iPhone 12 Now
The iPhone 13's upgrades may sounds attracting, but iPhone 12 also has its shining point. Here list the reasons that you can buy iPhone 12 now.
Reason 1: Buy It Without Waiting
For those who are using an old or broken phone, buying iPhone 12 now is a wise decision, for you can now go to a mall and get a brand new iPhone, which surly bring much convenience to you.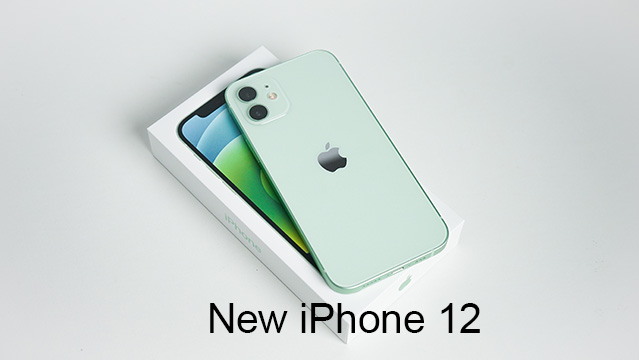 And I believe those people above may stop to read this article because they probably have decided whether should I get the iPhone 12 or wait for the 13. But you will have a firmer answer if continue to read.
Reasons 2: Affordable Price
A new released iPhone 13 will cost much than iPhone 12. Apple typically reduces the price of the previous generation iPhone series as soon as the new models are announced. And the price will also be lower than before if the new iPhone series gonna to be released. So it's a cost-effective choice to buy iPhone 12 now. The lower price may be the decisive factor on "should I get iphone 12 or wait for 13".
Reason 3: The Strong Ceramic Shield Display
The ceramic shield glass on iPhone 12 can better protect against drops. There are many iPhone 12 drop tests, and they all turn out that the glass is incredibly durable. So if you are always slipping or dropping your phone, iPhone 12 is a good choice.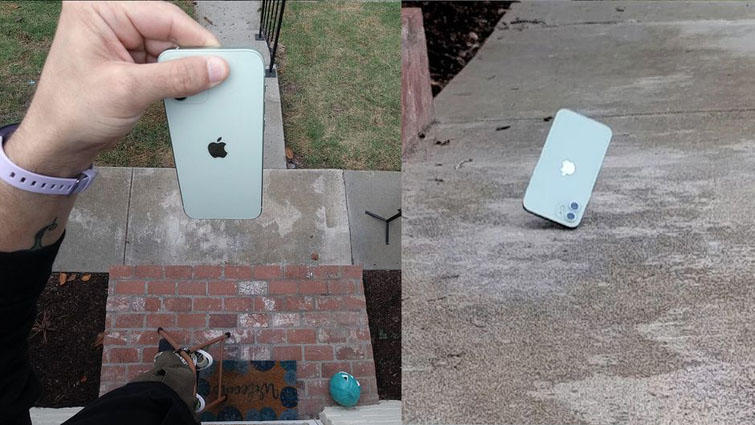 Up till now, I hope you will have no more indecision on should i get iPhone 12 or wait for 13.
Part 3: iPhone Problems? Highly Recommended: One-Stop to Fix 150+ iOS Issue with Tenorshare ReiBoot
You'll discover some problems while using the iOS system throughout its lifespan, ranging from iPhone update error, iPhone app update stuck, iPhone boot loop and so on. Some can be fixed easily but some will be tricky, so here we have a professional app to help you solve more than 150 iOS/iPad OS/TV OS problems.
ReiBoot is a professional tool to help your iPhone enter recovery mode by 1-click. It can help you fix device bug problems, screen stuck problems, iOS mode stuck problems,iPhone errors, apple drive errors and update problems. And it's available for both Windows and Mac device. So how to use it? Here are the instructions:
Download and Install ReiBoot on PC or Mac. Run ReiBoot and connect your phone to computer.

Click start. And you will see two parts: Standard Repair and Deep Repair. Read the note below to avoid repairing process failure. If you're ready, click 'Standard Repair'.

Then click 'Download' to download the latest firmware package. It will take some time due to about 5GB firmware package.

Once the firmware package is downloaded on your computer, you can click 'Start Standard Repair' to start system recovery. It will take some time and be sure your phone is connect with the PC all the time.

After repairing, you can see whether your iPhone is back to normal.

If your iPhone's problem still exist, then choose the Deep Repair(It may cause data loss). Do the same steps as standard repair. After that, the problem will be solved.
Conclusion
We hope this article will help you to make your own choice on "should i wait for iPhone 13". We have listed both the good point of iPhone 13 and iPhone 12, also if you are now using an iPhone with problems, then try ReiBoot!