Best iCloud Activation Lock Removal Tool Download 2020 for iOS 13/12.4/12
Are you facing iCloud Activation Lock on your iDevice? You don't need to worry as you are not alone to face this problem. There are so many users who are going through same pain but do you know that there are various ways which can help you to remove activation lock from your device. The most common way to remove the iCloud lock is using bypass tool. There are several good and working tool that can help you to get rid of your problem. Check out this article to know best free iCloud Activation Lock removal tool downlaod 2020 for iOS 13.
1. Bypass iCloud Activation Lock on iPhone(2020 New Way)
Sand come to me - Persistence problem? Not here (iOS 13.3 Final Release) Bypass Done now just left to fix some minor issues"
Well, if you are still looking for a way to bypass iCloud. I think this is good news for you. Yesterday, a Twitter user posted a new unlock iCloud removal way, I think you will be interested. Go to this Twitter page and try it..
2. Using the iCloud Bypass Tool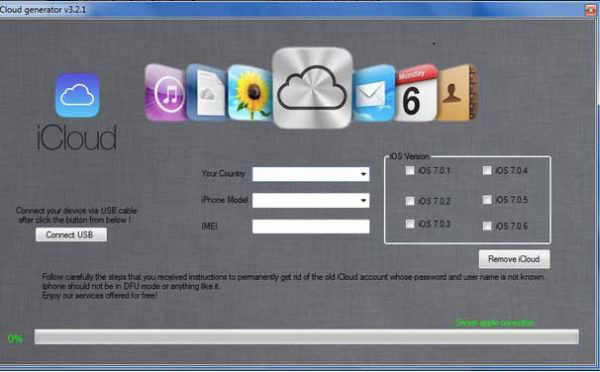 3. iCloudin – iCloud Bypass Tool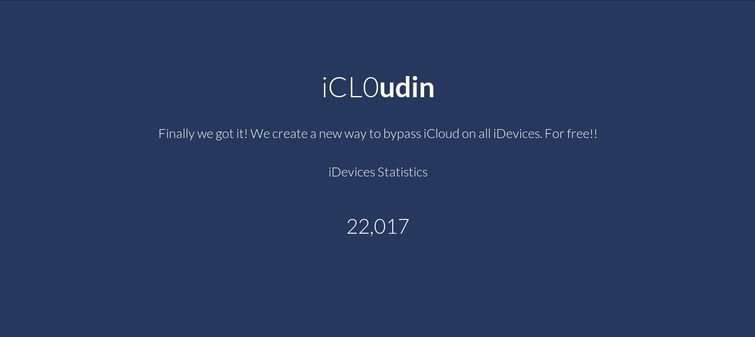 4. DoulCi iCloud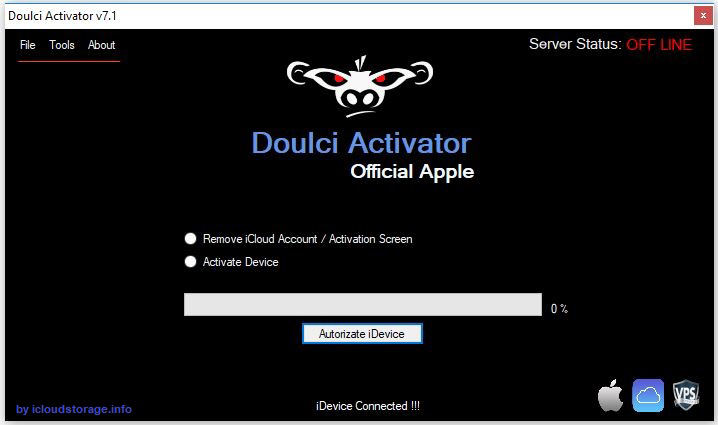 5. Bypass iCloud Activation DNS
This method doesn't require any tool to bypass iCloud Activation Lock instead you need to follow some process to bypass the iCloud account. This method uses change in (Domain Name Servers) DNS which helps to bypass the device but it is not necessary that it will work in every region and for every user.
Steps to bypass iCloud Activation using DNS method:
Restart you iPhone >> Select the country and language.
Go to Wi-Fi settings >> Tap on "i" symbol next to Wi-Fi network that you want to connect.
Tap on the DNS and clear the number.
Enter the new number according to your location.

USA/North America: 104.154.51.7
Europe: 104.155.28.90
Asia: 104.155.220.58
Other areas: 78.109.17.60

Now go back and connect the Wi-Fi network.
Tap on "Activation help" (A message will appear saying connection to the server is successful).
Tap on Menu option which will be on the top right corner of the display.
You have now bypass iCloud Activation Lock and can use the device.
6. iCloud Activation Bypass Tool Version 1.4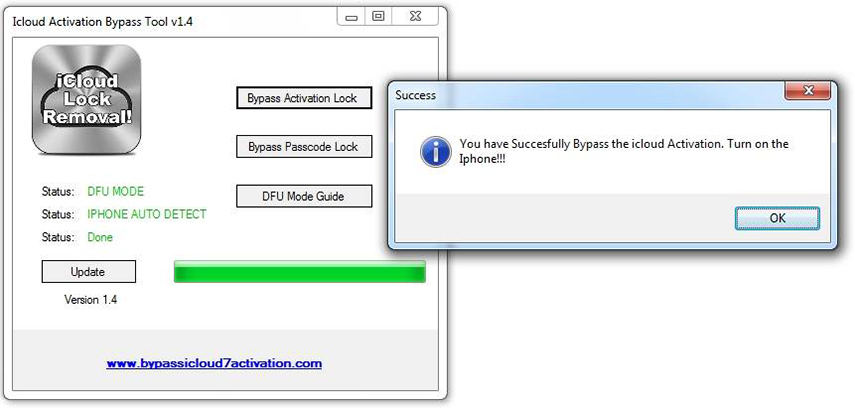 7. Gadget Wide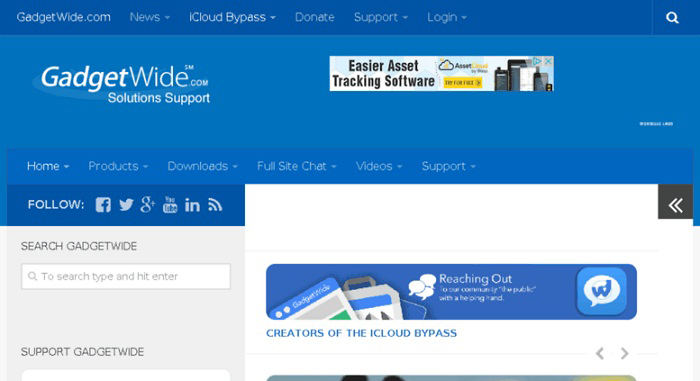 8. iCloud Activation Lock Removal Tool
9. doctorunlock.net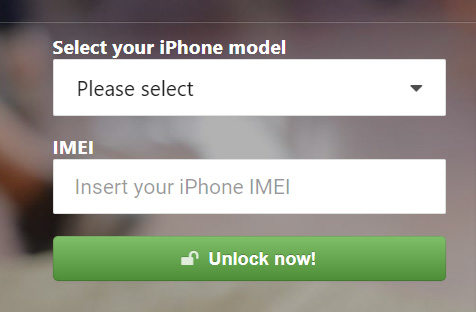 10. appleiphoneunlock.uk
iCloud® Activation Lock™ removal is a fast iCloud lock removal which can get iCloud unlocked in 2 days. It will remove the iCloud lock and allow you to access the phone as normal.
How to Use:
Visit appleiphoneunlock.uk and click on "iCloud Unlock" from the Sidebar menu.
Enter the iPhone model, IMEI number of the iPhone you want to unlock the iCloud account.
Pay for the service depending on your device mode and wait for 1-3 days to get your iCloud account unlocked.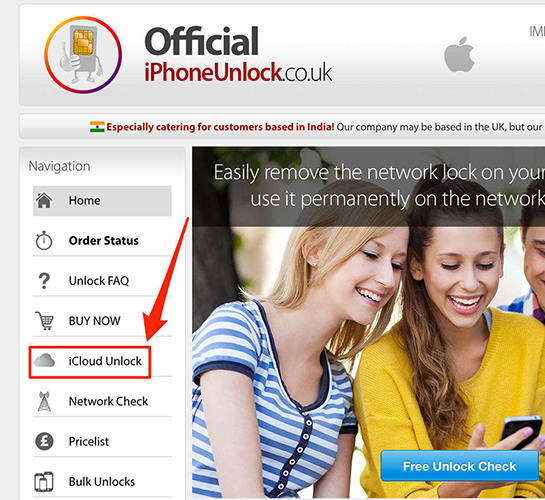 11. iCloud Assistant Pro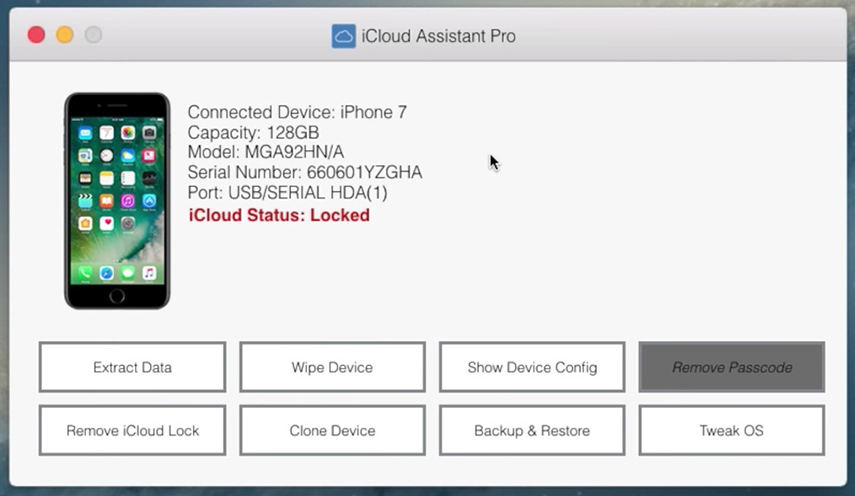 12. iActivate iCloud Remove Tool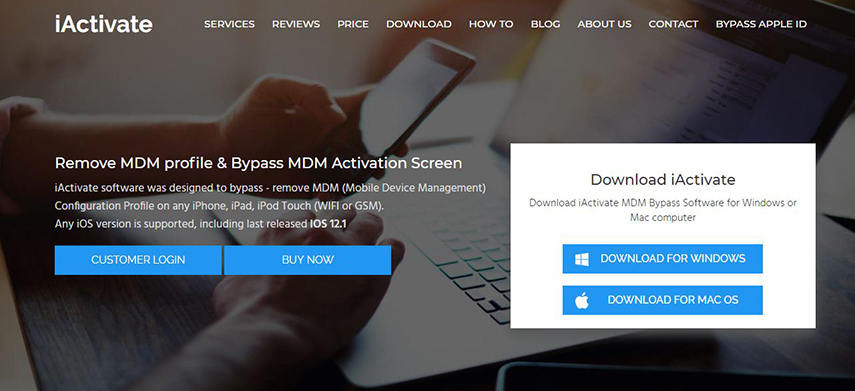 13. Open My iCloud Easy Unlock Tool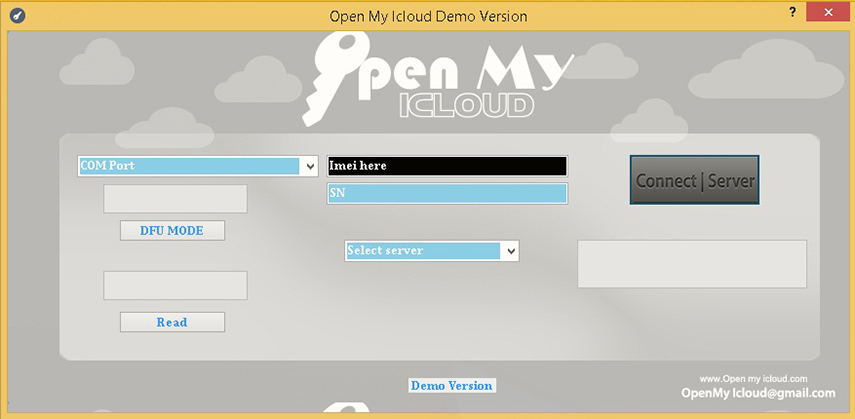 These are the top 12 iCloud Activation bypass tool which can help you to remove iCloud lock from your iDevice. Make sure to choose the best tool that matches your criteria and soon you will be able to unlock your device and use it normally. Let us know which tool you liked and which one you are currently using. And if you want to unlock your iPhone screen passcode and Apple ID, we recommend you try Tenorshare 4uKey, below is the download button.
Unlock Apple ID & Lock Screen without Password in Minutes
Remove Apple ID or iCloud account on iPhone/iPad without password
Fix disabled iPhone/iPad without iTunes or iCloud
Remove 4-digit/6-digit passcode, Touch ID & Face ID from iPhone/iPad