BGMI Unban in India 2023: The Latest News
by Anna Sherry Updated on 2023-04-02 / Update for iOS App
Hi. I recently heard a rumor that BGMI is coming back to India. Is it true? Will they unban BGMI? If not, is there a way to download the game in some other way? Thanks in advance."
Governments around the world ban many popular apps and games for different reasons. That's exactly what happened to the popular shooter game, BGMI, in July 2022 in India.
However, there's been rumors that BGMI is going to unban now. Is that true? Is the popular battle royale game finally coming back?
Well, that's what this article is going to answer! Furthermore, we will also tell you how you can play the game right now without waiting for the unban.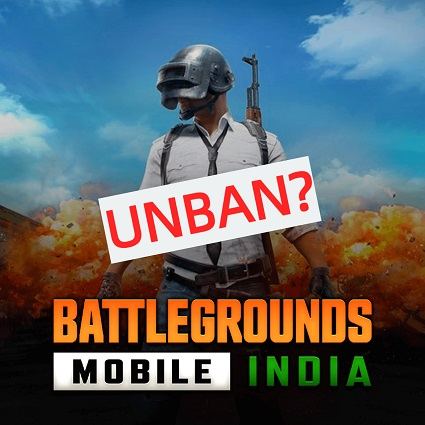 Part 1: Why Was BGMI Banned in the First Place?
BGMI(Battlegrounds Mobile India) is a game specifically made for India. After all, it has the word "India" in its name. So, why was it even banned in the country in the first place?
Well, the answer is simple. Even though the app is made for India, it's not made by India.
BGMI is made by the company Krafton Inc., which is a South Korean organization. That's why the Indian government has issues with the game's origin. Officials believe that the game could be a privacy threat to the country.
Furthermore, some say this game promotes violence and murder by making people too comfortable with blood and weapons.
We can't say whether these allegations are true or not, but they certainly got the game banned in the country.
Related read Full List of Banned Apps in India, How to Download Now?.
Part 2: Is BGMI Getting Unbanned in India?
There have been many rumors and reports saying that BGMI is getting unbanned in India. As you're reading this post, we know you've also read some kinds of news saying BGMI is going to be unbanned.
It's true that the company behind BGMI, i.e., Krafton is making some updates to it to comply with India's rules and regulations. However, it cannot be said with certainty that BGMI will be unbanned. At this time, it's merely reports and rumors.
Part 3: What Changes Are Being Made to BGMI for Unban?
As said in the previous section, the company behind the game, i.e., Krafton Inc. will be making some updates to the game to make it comply with India's rules.
Here's the complete list of changes.
Krafton is going to remove blood from the game: As said earlier, some officials believe that this game promotes violence and murder by making players too comfortable seeing blood. In an upcoming update, Krafton will change the default blood color from red to green.

As of now, the feature of changing blood color is present in the game. However, red blood is still the default option. That will change in the upcoming updates.

There will be a new daily limit on how much you can play: It's believed that players waste a lot of time playing this game every day. Hence, the government wants to fix that.

The game developer says that they will introduce a daily limit inside the game, that will stop the players from playing more than a set limit of hours per day.

There will be some server changes for privacy: Lastly, the developer may make some changes to the servers of the game to make it comply with Indian privacy laws.
Part 4: BGMI Unban Date Official Website 2023
You must be excited to hear about the news and wondering when it is happening.
Unfortunately, there's no official date on when this unban is happening. As said earlier, it's just random reports and rumors at this time. The developer hasn't confirmed any date on when BGMI may be unbanned in India.
Simply put, there's just no BGMI unban date 2023 in India (yet!)
Part 5: Download and Play BGMI on Your Phone Right Now!
We know that it's boring waiting for random rumors and reports to come true. You want to play the game right now — but how do you do it?
Well, with Tenorshare iCareFone! With this handy tool, you can literally download any banned app in India to your iPhone in no time. It lets iOS users download apps not available in their countries.
It's an all-in-one iOS data management tool that you can use to backup/restore/transfer/manage your iOS devices' data(apps, photos, videos, contacts, etc.)
Without any ado, let's take a look at how this works.
Download and install Tenorshare iCareFone on your computer and connect your iPhone to it. Open iCareFone and select the Manage tab.

On the left-hand side, select the "Apps Download" menu.

You will see a list of apps available to download. Simply select BGMI from the list, and it will be downloaded and installed on the connected iPhone.
Note that this method only works if you had previously downloaded the BGMI app on an Apple device using the same Apple ID. If you didn't get BGMI on your Apple ID before, this method won't work.
The Bottom Line
A BGMI unban is likely on the horizon. However, there's no official timeline for when that might happen.
In the meantime, you can simply use Tenorshare iCareFone to download and play BGMI right now.