How to Download TikTok and Use It in India After Ban 2023
by Anna Sherry Updated on 2023-05-16 / Update for iOS App
TikTok is the fastest-growing social media platform on the planet. However, that doesn't stop governments from banning it due to security and privacy concerns. And the same goes for India.
Unless you've been living under a rock, you'd know that TikTok has been banned in India. However, it seems like a lot of people can't live without it and still want to install TikTok in India. If you're one of those people, this article is a must-read for you.
Below-mentioned is the top ways you can download TikTok in India, even after the ban.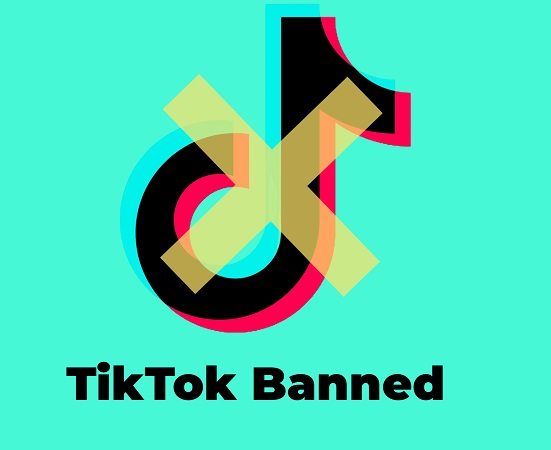 Part 1. How to Download Tiktok in India After Ban - iOS Users
Here's how to download TikTok after ban on iOS.
Way 1: One Click Method to Download and Install TikTok in India [Easiest]
"Can we download TikTok in India?" — you absolutely can — and it's easier than ever with Tenorshare iCareFone!
With iCareFone, you can download and install banned apps in India with a single click. No trickery is involved! iCareFone is an all-in-one iOS data management tool, which offers a free backup feature and as a fresh user, you can install up to 10 banned apps on your device for free.
Here's how to do it.
Download and install Tenorshare iCareFone on your computer and connect your iPhone to it. Open iCareFone and select the Manage tab.

On the left-hand side, select the "Apps Download" menu.

You will see a list of banned apps available to download. Simply select TikTok, and it will be downloaded and installed on the connected iPhone.
(Be noted that this method only works if you had previously acquired the TikTok app from that Apple ID. )
Way 2: Change Apple ID Country/Region [Time-Consuming]
Another way to download TikTok is by changing your Apple ID's region.
By doing that, you may lose out on other local features. For example, you won't be able to download India-only apps from the App Store if you switch your Apple ID's region to the US.
Be noted that this method takes longer than the previous one. But if you'd still like to go along with it, here's how to do it.
Open the Settings app on your iPhone.
Tap your Apple ID at the top.
Select Media & Purchases and hit "View Account".

Select "Country/Region", then proceed with the on-screen instructions to choose a different region. If you're not sure which country to select, simply pick the United States.

You may need to offer the address, credit card number, or phone number. You can simply get t from Google.
Way 3: Use VPN to Download Tiktok [Factory Reset]
Can you use TikTok in India with VPN? Yes! There's another method you can use, and it's quite a tricky one.
This involves applying a VPN on your network and using it to create a new Apple ID that has a different location by default.
Here's how to do it.
Connect a second phone to VPN and then share its personal hotspot with your iPhone.
Reset the iPhone.
During the setup process, select the mobile hotspot as your network.
Follow the steps and create a new Apple ID. Make sure to use a different country.
When you're in, open the App Store to download the TikTok app.
Here're some popular iOS vpns:
Related read How to Download Banned Apps from iPhone App Store.
Part 2. How to Download Tiktok in India After Ban - Android Users
Here's how to download TikTok in India on Android.
Way 1. Downlaod the TikTok APK File
You can use an independent APK provider to download the TikTok app's APK and install it on your phone. The most popular APK provider is APKMirror.
Here's how to use this method.
Search for "TikTok APK" on your phone's browser.

Choose any APK provider you like. These are usually the top results in the search.
Download the APK from the provider of your choice.
Install the APK by tapping it in the notification panel.
Way 2: Use a VPN
Another way to perform a TikTok app download free is by using a VPN.
With this method, you'd have to create a new Google account after applying the VPN. This allows you to pretend you're somewhere else.
Here's how to do it.
Install the VPN of your choice on your phone and connect it. Make sure you've selected a country other than India.
Now, remove your existing Google account from the device.
Clear the data of Google Play Store.
From the Accounts page in the Settings app, create a new Google account.
Open the Google Play Store and search for TikTok.
Download the app.
Here're some popular Android vpns:
Part 3. How Can I Use TikTok in India After Ban on PC
Here comes the method of TikTok app download for PC. By utilizing a VPN, Indian users can continue enjoying TikTok's content and engaging with the vibrant community on their PCs, despite the ban.
Download and install a VPN software on your computer.
Launch it and connect to a server located in a country where TikTok is accessible, such as the United States or Canada.
Now go to the TikTok official website. Create an account or log in using their existing credentials.
Part 4. Why Has TikTok Been Banned?
First things first, let's talk about why TikTok was banned in the first place.
You see, TikTok is made by a Chinese organization and is considered to be a security and privacy "threat" by the Indian government.
China and India don't have stringent relationships, that's why India considers China to be a privacy threat. It's believed that China will collect Indian users' data with this app.
Whether that's true or not is a different story — but it's the reason why the app has been banned in India.
Despite the ban on TikTok in India, all users who had registered for the app before the ban are still capable of accessing its content.
Part 5. Is TikTok Unabnned in India 2023?
TikTok was banned in India back in 2020, and it hasn't been unbanned since then.
However, some pieces of news have been emerging in 2023 saying TikTok is coming back to India.
It's reported that the company that created TikTok, Byetdance, is talking to Indian organizations to arrange the return of this video-sharing platform. It's said that the company is exploring different options for this return.
However, it's not yet confirmed whether India TikTok download will be allowed once again or not. But, as companies are reporting, it's likely that TikTok will return.
Part 6. Is TikTok VPN Illegal in India? Risks of Using Tiktok in India
TikTok is banned in India, but it's not really illegal. That means you won't be considered a criminal if you use TikTok on your phone using the above-mentioned methods.
However, be noted that you will have to change your Apple/Google account's region to download the app. By doing that, you may lose out on other local features. For example, you won't be able to download India-only apps from the App Store if you switch your Apple ID's region to the US.
Some people believe that using a VPN to access TikTok can be dangerous in terms of data leakage. But that's not true. A trusted VPN that you download from the Play Store or App Store won't leak your data.
You can face security problems if you accidentally download and install a modified version of TikTok which is designed to steal data. However, if you download your APKs from trusted sources, like APKMirror, you can steer clear of such problems.
The Bottom Line
And there you have it — that's how you download TikTok in India, where it has been banned for over 2 years.
Remember, the simplest and easiest method for the job is Tenorshare iCareFone. While there are other methods too, Tenorshare iCareFone is obviously the most reliable one.