2020 10 Best File Manager for iPhone/iPad
File managers for Unlike Windows and Android, iOS doesn't have a user-accessible file system. This shouldn't limit anyone from using iOS device as a file manager. Many third-party applications can be used as iOS device file manager to perform various operations on the files and folders which are stored in your iOS device like, creating new files, removing an existing file, searching, renaming, editing and copying files. However, not all the iOS file manager applications are cut to the task. Some of the best iOS file manager applications have been filtered and listed out in this article especially for you.
1. Tenorshare iCareFone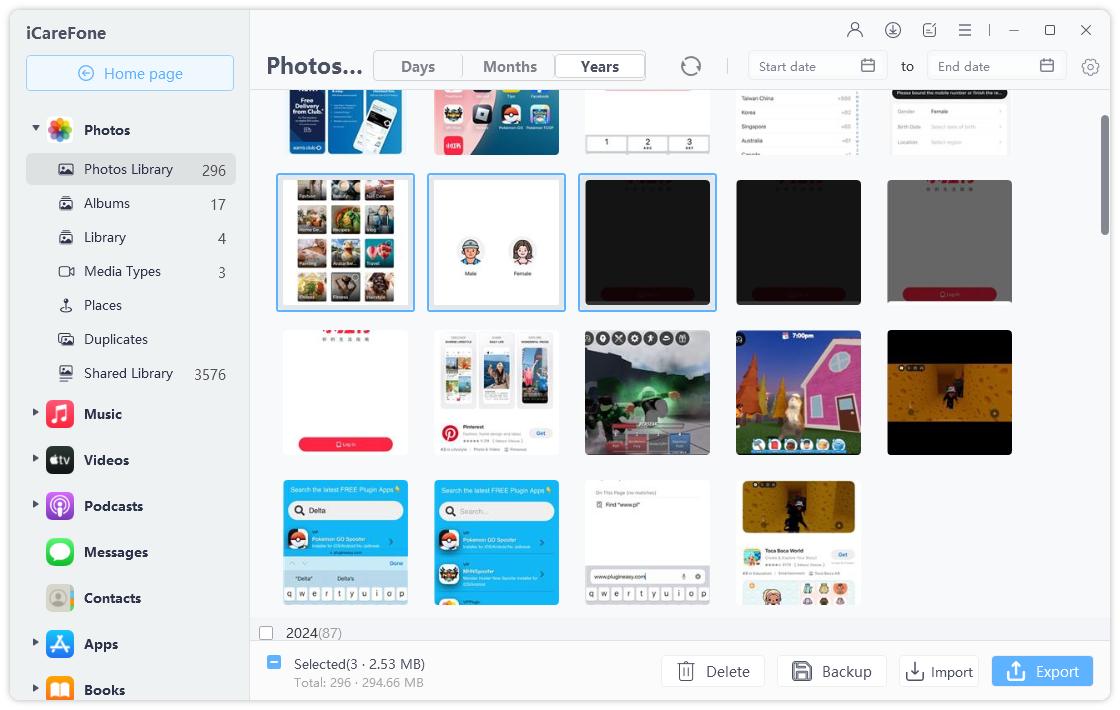 Tenorshare iCareFone is the perfect fix to all your file management woes making it the best file manager for iPhone. Here are the advantages of using this software:
By using this application you can flexibly transfer music, videos, contacts and other files between iOS devices and PC/Mac, with just one click without the need of Wi-Fi connectivity.
With the help of its Manage feature you can easily import/export/delete/add/remove duplicates.
iTunes and device media files can be easily synced and your music collection out of iTunes can be transferred and played with the help of this application.
With this application, you can backup and restore your iOS device at ease with a faster speed of backup and increased number of backup file choices.
Unlike iCloud, this application doesn't have any cloud storage limit.
Many of the common iOS device problems like the device becoming slow and lagging, heating up and battery draining, screen not responding to touch, not getting connected to Wi-Fi, messages not being sent or received, Airdrop not working etc, can be fixed by this application without any hassle.
Using it is very easy, just download and launch the software, connect your iPhone to the computer, and choose the required modes and it will do the work for you. If you want to manage certain files, just go to the "Manage" feature, choose the file types and start importing and exporting as you desire.
2. iMobie AnyTrans
This application iMobie AnyTrans is a tool for file management of iOS devices and can be used as an iPhone manager. It is a potent one and does the job fine!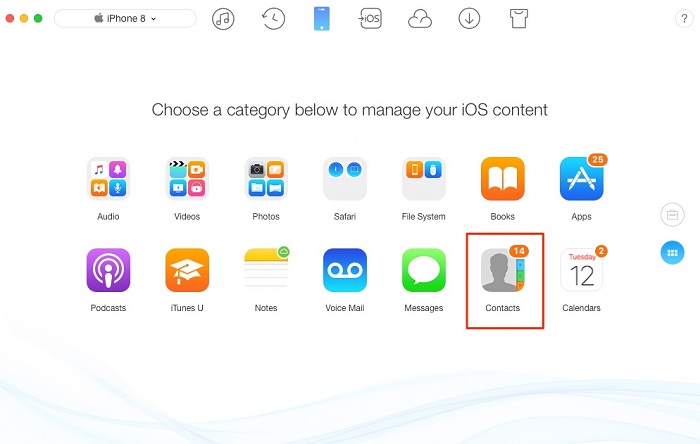 Pros:
Can copy and transfer any type of files between devices.
Efficiently creates and manages device backup.
Can easily integrate with the device's iCloud and manage online storage.
Cons:
iMobie AnyTrans cannot replace iTunes completely.
Cannot add files into iTunes library.
Users will be restricted to working with only those files which are existing in the library.
Library files can be modified only by iTunes and not by this app.
Very costly when compared to the other third-party file manager applications available online.
3. Wondershare TunesGo
Wondershare TunesGo is an iPhone file manager which aids in the transfer of media files without the use of iTunes between iOS devices and PC/Mac.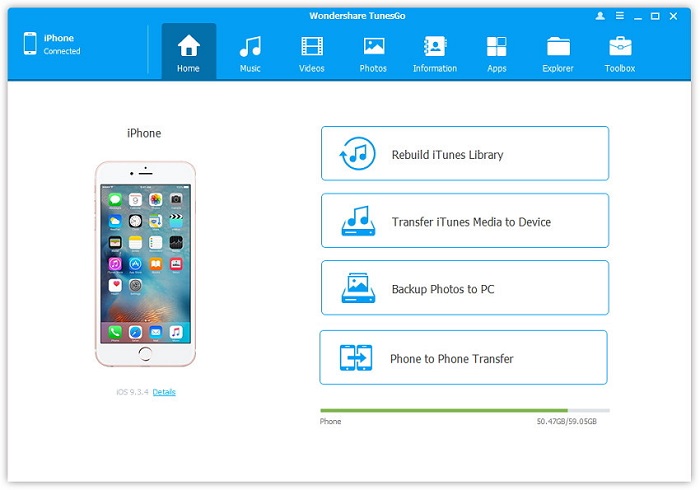 Pros:
Files can be transferred without the help of iTunes.
Cons:
Mainly designed to transfer music between devices.
Cannot clean up junk files.
Unable to repair corrupted iOS system.
Functions like restoration of data and device back up cannot be performed by this application.
4. Macgo iPhone Explorer
The Macgo iPhone Explorer file manager that lets you manage the files and folders on your device by allowing transfer of data, addition, and deletion of information and organizes your iOS device's files efficiently.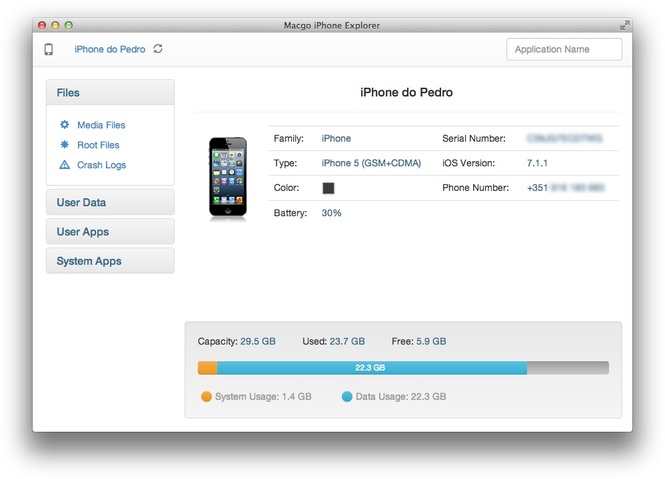 Pros:
Offers a safe and trustworthy way to back up your device data on PC/Mac.
Any format of files can be simply dragged across the screen and copied or transferred between devices.
Cons:
This program doesn't run on Windows 8.1.
It is very difficult to manage files using this application.
Application fails to function sometimes.
5. PhoneView for Mac
PhoneView for Mac provides instant access to all your personal data on iOS device. It displays all the contents of your device and enables you to easily explore and back up all type of content stored in it.
Pros:
Has the unique feature of "Quick Look items by pressing the space bar" incorporated in it.
Cons:
The trial version of this application limits the number of items displayed.
This application is not compatible with Windows PC.
Multiple files cannot be dragged between the application and the finder or the desktop.
6. Dropbox
Dropbox is one of the most popular iPhone file manager for PC/Mac. It has been proved to efficiently replace iCloud storage services.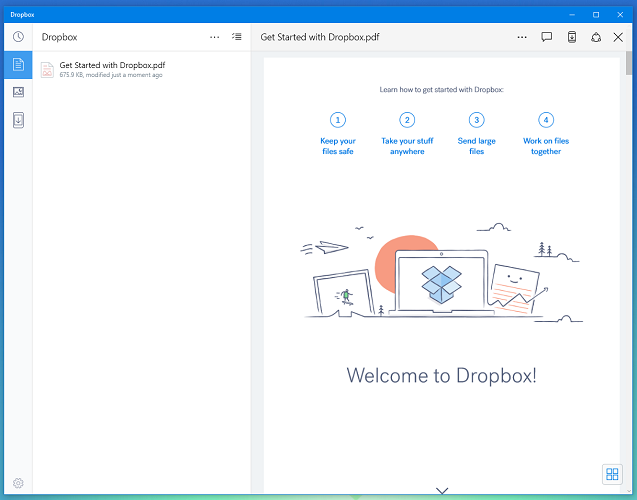 Pros:
Very reliable and fast.
Hardly has any issues related to file synchronization.
Files can be shared easily.
Cons:
Basic plan offers a limited storage of 2 GB only.
Many features like Granular sharing permissions, storage optimization, selective synchronization, and history recovery are all a part of a paid plan.
Dropbox sync doesn't work reliably when you are using it in a remote area with limited internet connectivity.
7. Wondershare Dr. Fone
This software is developed by Wondershare, which is capable of performing almost kinds of file management functions for your iDevice. The recovery feature of this software is one of the best in the market.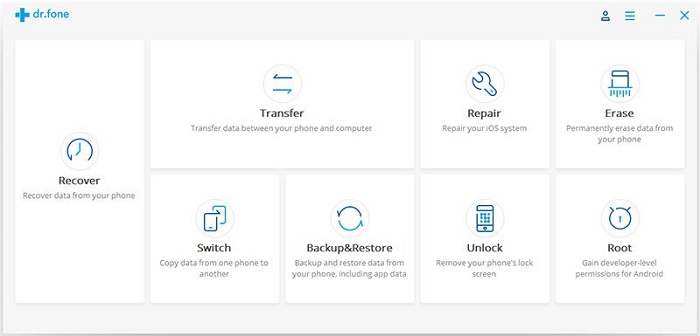 Pros:
It can recover up to 19 types of files.
The backup file can be accessed and read any time.
Cons:
Very expensive.
It has problems identifying and detecting iPhone initially.
The trial version has very few usable features.
This iPhone management software helps the users in accessing the files and folders of their device without the requirement of jailbreaking it. Features an advanced app Sandbox View, which helps the users to access all the directories of their device on a root level! The basic version is free and available on Mac and Windows.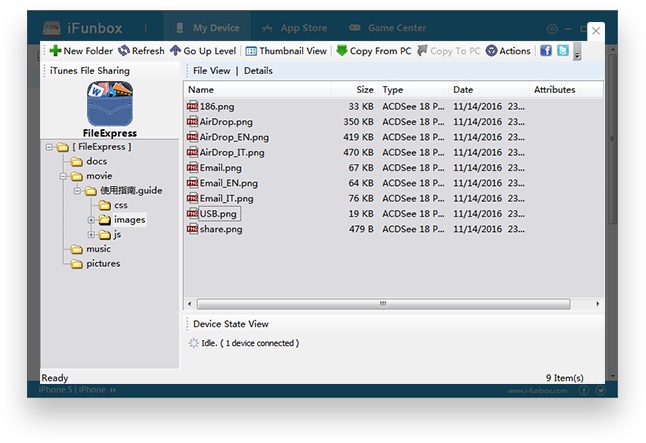 Pros:
File transfer speed is very good.
There is no requirement to connect to iTunes while using this software to manage iPhone data.
Cons:
Sometimes, this software fails to connect to iTunes library.
Issues related to permission of this software have been reported several times.
It has a pretty complex user interface, making it suitable only for jailbroken iDevice.
This software lives up to its name of being amazing. To use this software, you won't need to connect to iCloud or iTunes to be able to work on Mac and Windows. It has been updated recently to be compatible with iOS 11 and iOS 12 devices.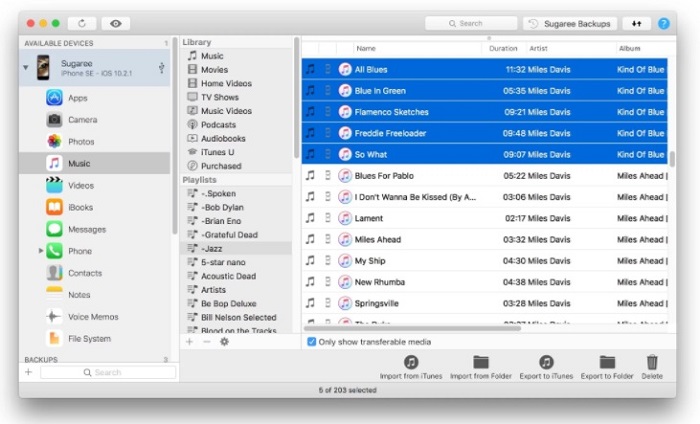 Pros:
It has comprehensive file management controls.
Can be used for the transfer of media files between iTunes and iPhones without the loss of data.
Cons:
It does not transfer podcasts, audiobooks, and voice memos.
The "1-click transfer" feature is absent in this software and hence, fast transfer cannot be aided by this software.
10. iExplorer
iExplorer is an iPhone data management software developed by Macroplant. It's easy to use features are very popular among iOS device users. More than 20 types of files can be managed by this software.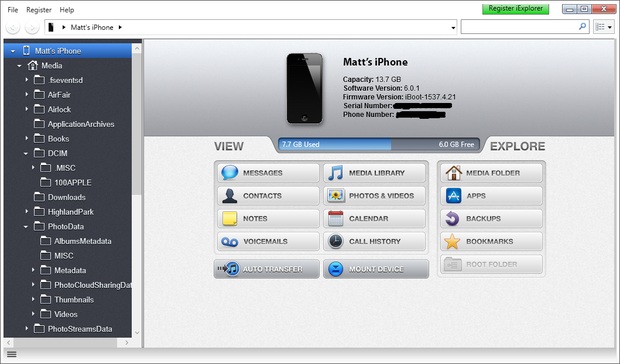 Pros:
Has a simpler and more visual user interface when compared to many other file manager applications available online.
Cons:
To use this, latest version of iTunes has to be installed in your device.
The application crashes sometimes while performing certain functions.
Conclusion
Although there are many applications available for the file and data management of iOS device, they do come with their share of limitations. Considering all the above points, it can be concluded that, Tenorshare iCareFone is the perfect tool to migrate any kind of information and data from any iOS device to PC/Mac and manage it effortlessly without any hassle making it the best iOS file manager.
The World's Best FREE iOS File Manager
Free backup everything you need on iPhone/iPad/iPod
Transfer music, photos, videos, contacts, SMS without limitation
Selectively restore files without erasing current data
One click to backup and restore WhatsApp from iPhone