How to Delete a Snapchat Message
by Jenefey Aaron Updated on 2019-07-25 / Update for iPhone Data
This article is aimed to tell how Snapchatters can delete a snap on Snapchat, remove a snapchat story or snapchat account.
Snapchat is one of the most popular IM apps for its unique ability that can self-delete text and picture messages. Theoretically it is fully protect your privacy and prevent your message being seen and shared by those you do not want them to see; however, sometimes you may regret sending a snap to the wrong person. We will tell you how to get rid of snapchat conversation with step by step guide.
Note: There is no way to delete a Snap once it has been seen already.
Delete a Snap from Snapchat Story
Each Story is a combination of Snaps that a friend has posted to their Story. Each Snap in a story disappears after 24 hours. The Snaps can be deleted by following steps:
Swipe left on the camera screen to see the Stories screen.
On the very top of the Stores is My Story.
Tap the delete-a-snap2.jpg icon that locates right of My Storey.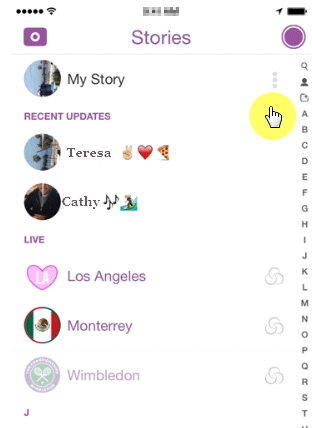 You can view all snaps display. Tap the Snap that you want to remove.
Tap X icon on the bottom of the screen to delete this Snap.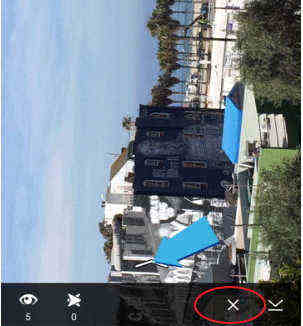 How to Clear Snapchat Conversation
To get rid of the Snapchat conversation, go to Settings window by clicking the gear icon on the top right corner of the app.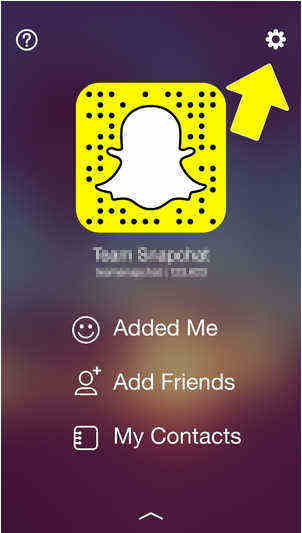 Find Account Actions and tap on Clear Conversations.
Here you can either remove the Snapchat conversation one by one, or clear all conversations once.

How to Delete Sent Snaps
Note that you cannot clear away your message once the person opens the snapchat. So you have to be fast.
Open the Browser on computer or on your phone, and visit the support section of the official Snapchat website.
In Snapchat Support side navigation options, tap Leaning the Basics>Account Settings>>Delete an Account
You will be asked to sign in your Snapchat account. Give the Username and Password, and click SIGN IN. Before you can delete your account, you need to enter your password one more time.
And here is the solution. Do this as soon as you can so he/she cannot see your message.
Actually you can register again after you do this and be the same user as before.
Another tip that may be useful.
Though Snapchat can be self-deleted in the given time once been seen, there might be still caches store in your phone. To permanently delete these caches, cookies, or app logs, you can use Free iPhone Care Pro to clean up all kinds of iPhone junks to protect your privacy and speed up iPhone running.