iOS 16/17 Bug: Storage Almost Full For Your iPhone - 6 Ways to Fix
by Jenefey Aaron Updated on 2023-07-21 / Update for iPhone Tips
Anyone else run into an iOS 16 bug that says "iPhone storage almost full" in Settings when there's plenty of space available? My device has 50GB free and I can't dismiss it."
Why iPhone Storage Will Be Full After iOS 16/17 Update
First of all, most of the problems with full storage are due to the fact that you've been using your iPhone for a long time but you haven't cleared the caches in Safari, WhatsApp, Apple Music, etc. Not only the data in your apps take up storage space, but also photos and videos on your iPhone. These unused apps also take up storage space. Even if you delete them, sometimes their data may still remain on your iPhone. However, there is also a great potential that this problem is the iOS 16 Bug.
Tutorial: What to Do When iPhone's Storage Is Almost Full
Common Ways to Fix Storage Almost Full: You can fix Storage Almost Full by delete data in most cases. If your iPhone's storage is almost full, there are seven useful ways might help you.
Method 1. Delete Your Photos and Videos Thoroughly
May be your iPhone still alarms that storage almost full after you have deleted photos and videos, the reason is that you didn't delete them thoroughly.
Go to Album and swipe down
Tap Recently Delete in Other Albums
Select all and Delete All

By this means can you delete photos and videos fully.
Method 2. Uninstall less Used or Unused Apps
Let us take the storage almost full in iphone 7 as an example. This is quite a useful way to free up memory. Some apps we download and use one or more times, and we just forget to uninstall them. These apps take up some memory, uninstall them and free up your iPhone!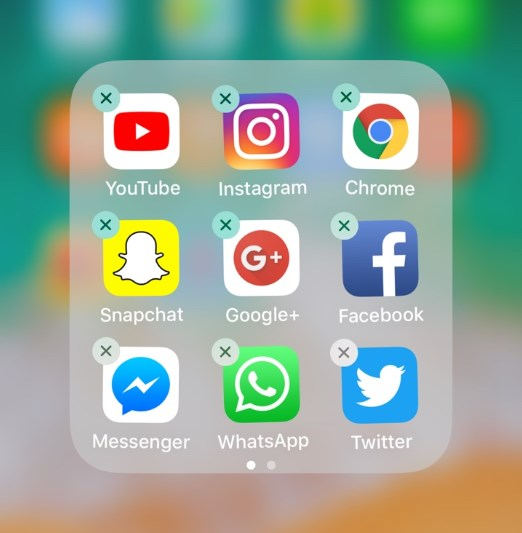 Method 3. Clear Caches in Safari , Apps and Etc.
While using our apps like searching in Safari, listening to music in Apple Music, chatting in Whatsapp etc, a huge amount of cache has accumulated. This consumes memory space. If your iphone 6 storage almost full, try this way.
Go to Settings>General>iPhone Storage

Selectively clear caches which doesn't needed
Method 4. Restart Your iPhone
Try restarting your iPhone if you have checked the iPhone memory and there is actually valuable space, but you keep seeing the message "Storage almost full". Press the power button for a few seconds, tap the slider to turn off the iPhone, and press the button again to turn on the iPhone.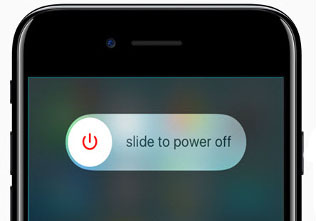 Most of the time, we do not want to lose our precious data because it can cause unimaginable cost if we lose it without a backup. If you do not want to lose your data to fix Storage Almost Full, please try the following special ways to fix it without data loss.
Method 5. Back Up and Delete Data
Back Up with iTunes and Delete Data
Special Ways to Fix Storage Almost Full. Sometimes the "Storage almost full" message will still appear after you have deleted data because the iPhone still needs storage space. In this case, it's best to back up the data that's taking up the most space and delete it.
Download the latest iTunes version and open iTunes on your PC.
Connect your iPhone with PC via USB cable and tap the device icon.

Go to iTunes on PC>Devices>Summary>Back Up Now>Done.

But iTunes is unfriendly to those beginner who start to use iTunes and unable to export photos or videos separately.
Back Up in iCloud and Delete Data
Sign in iCloud in your iPhone.

Turn on back up service button.
iCloud automatically updates your data after you enable it. iCloud is an original service designed for the iPhone, but considering the needs of customers, it also has some shortcomings.
The speed of backup and restore is slow.
The poor security of iCloud has even led to the private photos of some celebrities being stolen by hackers.
And the last but most important, it only provides 5G storage space free, more storage space, more cost needed, which is not enough for long time users.

That's why iCloud storage almost full message on PC, you only have storage space of 5G of backup.
iCareFone Helps You Back Up For Free
Tenorshare iCareFone lets you take control of your iPhone files without restrictions. This app is designed to manage, backup and restore iPhone data.
One of the most useful features of Tenorshare iCareFone is that you can backup data to PC without restriction, and the backup feature is free no matter how big your data is. You can also transfer data from iPhone to PC even if you forget the password of Apple ID.
Download Tenorshare iCareFone on your PC.

Connect your iPhone with PC via USB cable

Select data and backup in your computer.

Backup completed
Method 6. Use ReiBoot to Repair iOS 16/17 System
There is a possibility that iOS 16 system bug caused "iPhone Storage Almost Full". A third-party tool is needed to fix system issues. Here we recommend you Tenorshare ReiBoot, which can repair more than 150 iOS system problems. With ReiBoot, you can easily repair your iOS 16/17 problems in just several steps.
Try it by following the steps below:
Download and install ReiBoot. Connect your iPhone to Computer using digital cable. Then Click Start.

Choose Stand Repair. If your phone cannot be detected, ReiBoot will show you a guide.

Click Download to download Firmware Package.

Now click Start Stand Repair and after a while, your iPhone problems will be repaired without data loss.

Your device will automatically reboot. You can check whether the problem "iPhone Storage Almost Full" still exist. If this problem still exist, we recommend you to deep repair it (data loss).
CONCLUSION
Follow the above tips can get rid of your iPhone's problem of memory almost full, not required to delete your favorite photos and videos, keep every moment in your life forever. Once your iPhone is full, just backup your data to PC and delete them in your iPhone in relief. If backup and delete also failed o fix your problem, then use Tenorshare ReiBoot.
With the simple desire to help iPhone users, Tenorshare ReiBoot always put each of you first.