[Really Works] How to Download Apps not Available in Your Country
by Anna Sherry Updated on 2022-10-26 / Update for iOS App
There are times when we want to download a popular new software or game, only to realize that it is unavailable in our country. However, there is always a solution to download apps from other countries.
This article will detail the most efficient technique for installing Android apps that are not commonly available in your location.
Part 1: Get to Know Why the APP Not Available in Your Country
Why cannot download app not available in your country? There is often more than one factor at play when determining whether a certain app is unavailable in your country.
Maybe the developers of the app have not released it in your location yet. This may be done for a variety of reasons, including compliance with any applicable local laws or regulations.
The app does not work well in your nation.
The worst-case scenario is that the government of your nation has banned the app(s) in question because of the improper material included inside the app or because of a disagreement with another country. Sberbank is an example.
When a service detects your location, it may automatically prevent you from gaining access to the service because of copyright regulations, regional partnerships, or the inability to transport certain items.
Part 2: How to Download Apps Not Available in Your Country iPhone
1. Use iCareFone (Easiest & 100% Work)
You can use iCareFone to download apps that are not available in your country with just one click. iCareFone offers access to those iOS banned apps. And it guarantees 100% safety and 100% success.
Note: Only if the app has already been acquired with your Apple ID can it be installed.
Download and install iCareFone on your computer. Launch it. Then connect your iPhone to the computer. Choose the Manage section from the left menu bar.

Then move to "Apps". Click on "Apps Download". You will see some banned apps in the "Recommended" section. All of these apps have been removed or banned from the iOS App Store in your country. Simply click the install icon to install it on your device.

If all these recommended apps are not your choice, you can give feedback and iCareFone will provide more apps in the next updates!
2. Change App Store Region
How to download app not available in your country for an iPhone? Here is the second method and what you need (It's more complex than the iCareFone but sometimes it really works):
A ZIP code and local address for that nation.
A nearby telephone number
A reliable means of payment.
If you own them, that's fantastic. If not, you may Google a café or another location in that nation. Use their phone number and address. You may input any phone number since there will be no verification code provided.
Here're the detailed steps:
Go to iPhone settings and tap on your Apple ID.

Then choose "Media & Purchase" and select "View Account".

Here you will see the "Country/Region" option. Choose it and change your country or region.

Agree the Apple's Terms and Conditions. Now you need to input the detailed information we mentioned above.

When all is finished, you can now search the app in Apple store and check if you can download it.
Warnings: Changing your country may lead to:
You must use any leftover store credit or Apple ID balance before changing the country.
You must cancel any current subscriptions if you have any. Even then, you may have to wait until the subscription time is up. The App Store country cannot be changed till that point.
Is a refund request still pending? If so, you must wait until this is finished.
You may have to depart if Family Sharing includes you.
You may need to delete any payment methods that you presently have connected to your Apple ID. It will request a local payment in the next nation if you do not delete it.
3. Switch to a New iTunes Account (Not a Local Account)
The App Store allows you to change your country, but doing so repeatedly becomes cumbersome since you have to enter new payment information each time.
Alternately, you may create a second Apple ID for a different nation and just sign in and out of the shop using that ID.
How to download an app not available in your country via a new iTunes account:
First, sign out your Apple account.

Select Create a new Apple ID from the iCloud menu under Settings. and enter the necessary data.

The verification notice from Apple may be found in your email.
On your new account, you must choose the nation before you can begin downloading applications from other countries. Open the App Store and choose Featured to accomplish this.
Next, choose the nation with which you want your new ID to be affiliated. Tap Agree when Apple asks you to accept certain terms and conditions.
Disadvantages:
Apple will then request your billing information. You will need to provide a billing address and phone number. Without a credit card, you probably wouldn't be able to install paid applications, but at least you'll be able to do it for free in that region.
3. Use Third-Party Tool
iMazing is a third-party program that enables users to download their iOS App Store purchases. So how to download apps not available in your country iPhone via iMazing?
Old applications are kept in case they are removed from the App Store. Save a particular version. Please take note that iMazing can only assist you in recovering programs that were previously purchased using your Apple account.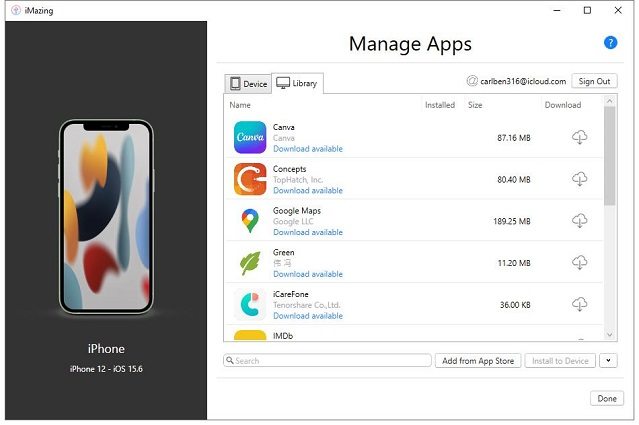 Part 3: How to Download Apps Not Available in Your Country Android
1. Download the APK from Online Websites(Easiest)
APK download is a quick way to get Android applications that are unavailable in your area. So, how to download apps not available in your country Android with APK files?
For instance, the website Evozi allows you to submit a Play Store URL and have the APK extracted automatically. Additionally, if you put it into the Evozi box, the download link will be created.
On the security front, it downloads the APKs straight from the Play Store to prevent package tampering by other parties.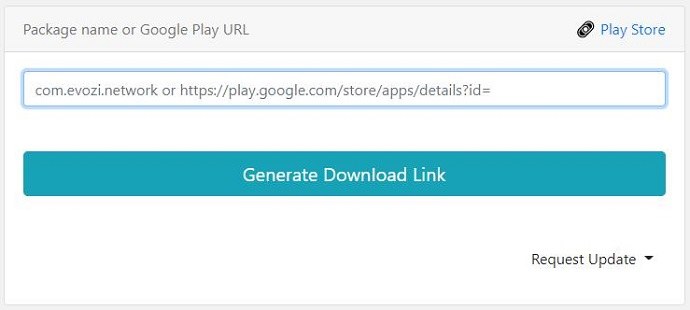 One of the most well-liked and straightforward methods for installing Android applications that are unavailable in your region is using APKMirror.
Additionally, APKMirror examines every APK for security flaws using signature verification.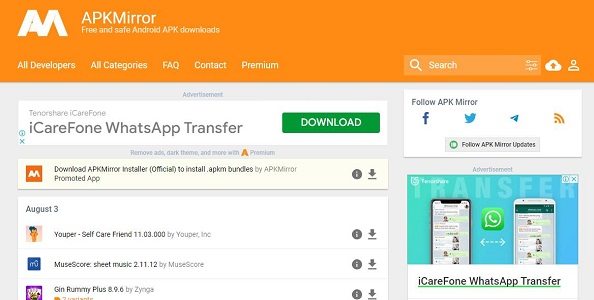 You will likely discover all those applications on Aptoide if, for whatever reason—be it because the app isn't available in your country. For Android smartphones, tablets, and TVs, it becomes an independent App store.
Be careful with this method since simply downloading from links online always carry a risk of virus.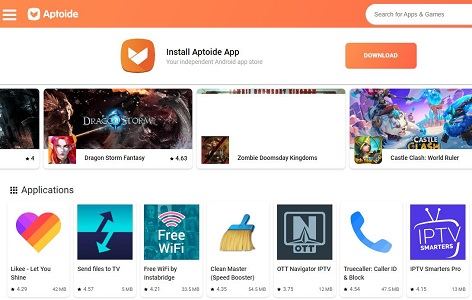 2. Connect to a VPN
From your location to the service or website you wish to access, a Virtual Private Network acts as a bridge. By hiding your location, you can get around geo-blocking.
Install the VPN program by downloading it from the Google Play Store.
You would first need to create a new account.
It depends on your option whether you use countries or maps, which provide you with a variety of servers from across the world.
Then, launch your preferred VPN and join a US server.
What was once locked will now be unlocked!
If this doesn't work, make a second Google account utilizing a VPN. And when VPN is active and a different country is chosen, you will move to the secondary account you made to access each nation's new Google Play Store.
Bonus: How to Access Files on iPhone from PC
iCareFone makes it easier for iOS users to manage the data on their devices, including images, music, movies, contacts, applications, books, and bookmarks. You can also use iCareFone to access your iPhone files. This functionality is available to you. And what is best, it is free to use!
Download and install Tenorshare iCareFone on your computer, and then connect your device to the computer.

In the left panel, choose Manage.

Now click on the file manager icon at the bottom of the left list.

Now you will see all your iPhone files. You can import/export/delete these files as your wish.
Last Thoughts
So, there are some straightforward approaches that you may take to simplify the process of installing region-specific applications. Altering the iPhone's iTunes country and region settings may be the simplest and most secure option, while using reputable VPN applications may be a safer alternative to downloading APK links.
Please share with us the approach that you have found to be most helpful for you.