3 Ways on IMEI BlackList Removal Free & Paid
by Anna Sherry Updated on 2021-07-30 / Update for Mobile Security
" Hello, I'm very confused cause my phone was blacklisted by carrier. But my phone was bought from a reseller store, so I'm the owner of the phone. I think someone must report it wrong. I don't understand why. Is there has an IMEI blacklist removal? Could anyone help me? "
Probably many users will encounter this problem and actually, it's really a tricky issue, especially when you want to remove your phone from the blacklist. However, there's nothing that can't be solved, so this article is here to help you know why your phone was blacklisted and how to solve it.
Part 1: What is IMEI and IMEI Blacklist
Before going to find solutions on it, we'd better know what is IMEI and IMEI blacklist, which would make you understand IMEI blacklist removal more easily. Of course if already know that, you can skip to part 2 directly.
1.What is IMEI & How does IMEI Number get Blacklisted
IMEI (International Mobile Equipment Identity) is usually referred to as the serial number of a mobile phone, which is used to identify each individual mobile phone and other mobile communication equipment in the mobile phone network. It is equivalent to the identity card of a mobile phone. Every single phone's IMEI number is unique.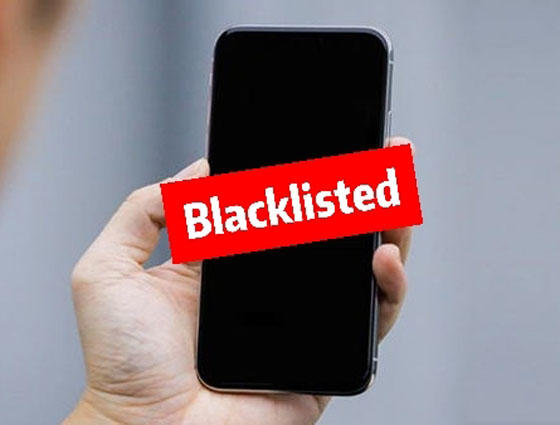 The most common reason behind IMEI blacklist is that the phone was reported lost or stolen by the phone's original owner. But sometimes unpaid bills will also cause your phone blacklisted by carrier. Besides, there is another rare reason: phone insurance fraud.
If your phone was blacklisted, then your phone cannot access to the network in your country, which means you can access network in other countries. And do not wonder whether you can access another carrier's network, blacklisted IMEI numbers are shared between carriers and cannot be easily unblocked. But we will offer some tips on IMEI blacklist removal free and iPhone blacklist removal.
2.Check Whether Your Phone was Blacklisted
First you need to find your IMEI number. For most Android phones and iPhone, you can type *#06# into the dialer and your IMEI number will display automatically. You also can find your IMEI number at your phone's back, in the phone's settings, on your phone's packaging box.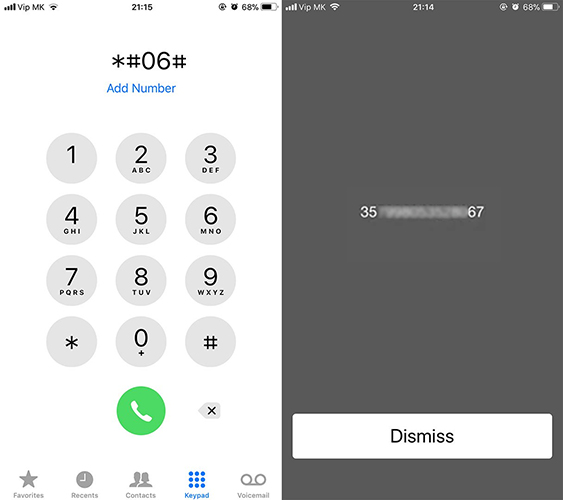 After getting your IMEI number, you can call the phone's carrier and illustrate your situation, then you can verify if it's blacklisted. It's the official way to check. Besides, there exist some websites that can check it for you quickly and easily:
①sim-unlock.net
②imei24.com
③doctorsim.com
If you have figured out whether your phone is blacklisted, then it's time to move to IMEI blacklist removal tool. We will offer some useful tips on IMEI blacklist removal free in part 2.
Part 2: IMEI BlackList Removal - 2 Free Ways for You
In this part, 2 free ways will be offered on blacklist removal services. If you want to find solutions for your blacklisted phone, read on.
1.Ask Wireless Carrier to Unblock
Before you contact carrier, you need to ensure that your phone was not bought from a third-party reseller and you are the owner of your phone. The carrier may offer help for you have legitimate reasons. For example, you reported your phone stolen or lost, but now you've got it back.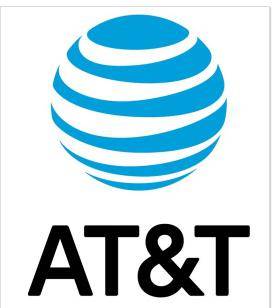 2.Hardware Hacking
We only recommend users call carrier to unblock, cause it's the only official way to remove IMEI blacklist. But there surely exist some IMEI blacklist remove tools, which can not be sure legal or not. Any illegal behaviors are forbidden.
You can change your IMEI by replacing the motherland of your phone, which is challenging cause the phone's components are so tiny. It requires precise operations. It's the only way that you can do by yourself on IMEI blacklist removal. If you don't mind spending some money on it, then you can move to part 3.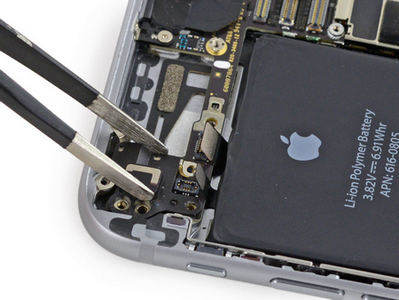 Part 3: Order IMEI Cleaning Services - Paid
Actually, there are many third-party unlock services that iPhone blacklist removal service as well as Android. The fee ranges from $20 to $200, which is up to your phone's model, the older, the cheaper.
You can reserve on their official site or just call them to reserve. Then you can go there within appointment time. Be careful when you pick one from so many blacklist removal service providers, choose a more reliable one even it's more expensive. And you also need to understand that there's no official guarantee whether your phone will be blocked again.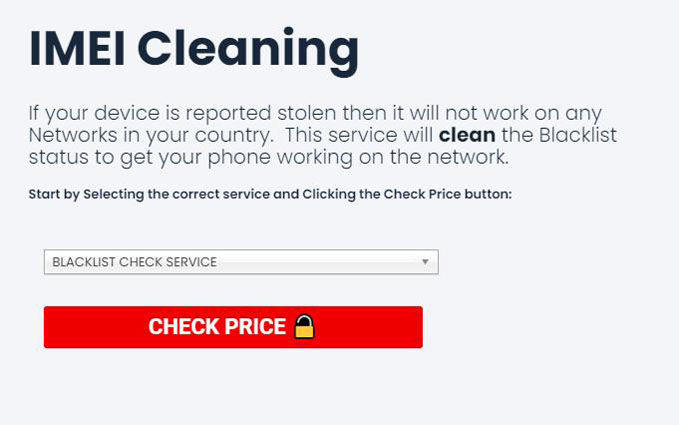 Extra Tip: Does IMEI Blacklist Removal Can Help Unlock iCloud Account?
The answer is absolutely'No'. IMEI blacklist removal doesn't help with iCloud activation unlock. IMEI blacklist is set by carrier while activation lock is set by the Apple official. IMEI blacklist will make your phone cannot connect to an internet but the phone can still be used. Activation lock will make your phone won't turn on and your phone will be totally useless in that situation. So they are not linked in any way.
If your phone is also locked by iCloud activation lock, then we recommend you a professional app that focus on iCloud activation lock removal - Tenorshare 4MeKey. It's one of the best apps to safely remove iCloud activation lock, quickly and easily. Devices such as iPhone, iPad and iPod touch are all supported.
With 4MeKey, you do not need to spend much time and money ordering risky offline unlock services or try many other useless software that claims to unlock it. Don't hesitate. Try it now:
First you need to download and launch program on your PC. Then you'll see the two options in the interface. Here we choose Remove Activation Lock. Now you'll see the precautions. Read the notes and click start button.

Then the risk tip will pop up, you need to read these tips and click next.

Now connect your device with USB cable.

Now the 4MeKey is downloading jailbreak tool, please wait for a while.

After completing jailbreak tool download, click start jailbreak and follow the instructions step by step. When the jailbreak is accomplished, you need to confirm your device information and then click start.

After waiting for several minutes, now your iCloud activation lock has been successfully removed.
Conclusion
This article contains 2 parts and an extra tip. We mainly talked about what is IMEI and IMEI blacklist in part 1 and offer you some suggestions on IMEI blacklist removal tool free in part 2. We understand it's helpless with a locked phone, but you need to be calm in that situation to avoid scam. Please feel free, the App what we recommended above - 4MeKey, is a trustworthy software run buy a professional team.
Hope this article is helpful to you.