BMP to JPG Conversion: Everything You Need to Know
by Anna Sherry Updated on 2022-12-29 / Update for Photo Tips
Struggling to understand this weird "BMP" file format? Trying to figure out how you can convert it to a good-old JPG? This article has got you covered!
JPG is the standard image file format used across the web. When you have a JPG, you're guaranteed that all websites and apps support it.
But, things aren't that simple if you have another file format at hand, say a BMP. In this case, you'd first have to convert the file into a JPG first.
If you don't know how to convert BMP to JPG, let us help! Here's everything you need to know.
1. What is a BMP File?
BMP file format represents bitmap image files.
A bitmap image is an uncompressed image file, or compressed with a lossless method, to preserve most of the data stored in an image.
A bitmap image can be viewed on any display device, even without a display adapter. That's why BMP files are widely used for printers, old monitors, and other similar electronics.
In short, a BMP file stores color data for each pixel separately — which helps it preserve all of the color information.
2. JPG vs BMP — Which is Better?
BMP was the first-ever file format for digital images. While it's still viable today, it's quite outdated.
It stores a lot of information, but not very efficiently. The file sizes can be very large due to uncompressed data. This makes it harder for you to store a lot of BMP files. That's why most users prefer to convert BMP to JPG.
A JPG, on the other hand, has compressed data — and is efficient, too. File sizes are small compared to BMPs while retaining most of the image details.
It's safe to say that JPG is a better file format for most users. BMP is better only if you need that uncompressed color data.
3. How to Convert BMP to JPG?
Here are a few methods you can convert BMP to JPG, and even JPG to BMP.
1. Tenorshare iCareFone
Tenorshare iCareFone is easily the best app for this job.
iCareFone is a must-have tool for all iPhone users. It has tons of features that let you manage the data on your smartphone.
But, in this post, we're going to specifically focus on the conversion of a BMP file to JPG. With iCareFone, you can instantly convert all of your BMP files to JPG in bulk.
Here's how to do that.
Download and install Tenorshare iCareFone to your PC or Mac. Open iCareFone on your computer. Connect your phone to the computer using a USB cable. Select the Manage tab on iCareFone.

Select the Import button and choose the BMP files on your PC. Then, they will be imported into your iPhone. If the files are on your iPhone already, you can skip this step and proceed to the next one.

Select all the BMP files you want to convert, then press "Export".

Choose "JPG" as your preferred file format. All your BMP files will now be converted.

Wait for the process to complete. It will take some time based on how files you're converting.
Related read How to Convert TIF to JPG.
2. CloudConvert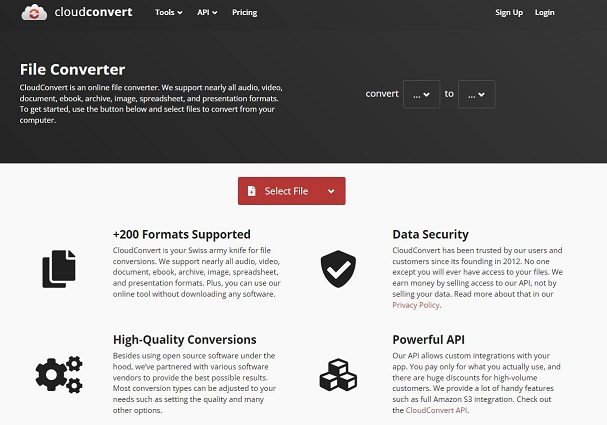 CloudConvert is a simple and reliable tool you can use to convert different media file formats. And of course, it can also be used to convert a BMP file to JPG.
Be noted that this tool is completely online. That means you don't have to download anything to use it. Instead, you use it on your computer browser.
This might be problematic for someone who doesn't have an internet connection all the time.
Plus, uploading and downloading files may take a lot of data.
If you're fine with these drawbacks, here's how to use this tool.
Open CloudConvert by clicking this link.
Select the red "Select File" button.
Upload the BMP file you want to convert.
Wait for the process to complete.
Download the JPG to your computer or mobile.
3. Zamzar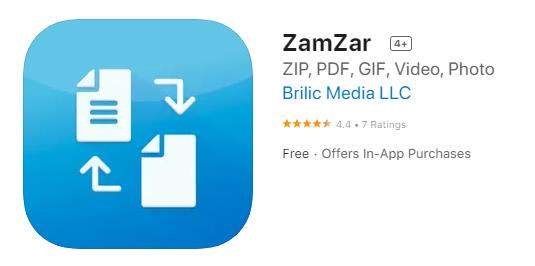 Zamar is another online tool you can use to change BMP to JPG with ease. It works exactly like CloudConvert. It even has the same pros and cons.
That said, here's how to use it.
Open Zamzar's BMP to JPG converter by clicking here.
Select the green "Choose Files" button.
Select the files you want to convert. Alternatively, you can also drag and drop them into the tool.
Hit the "Convert Now" button.
Wait for the process to complete. Now all of your BMP files will be converted into JPG.
4. Will I Lose Image Quality by Converting BMP to JPG?
Not really.
As said earlier, BMP is quite an outdated file format. Even though it stores a lot of data, you won't lose a substantial amount of detail when you convert it to JPG.
Plus, you will also benefit from other perks of JPG, like more efficient file sizes and retained good quality.
Related read Convert MOV to MP4 without Losing Quality.
The Bottom Line
If you ever need to convert BMP to JPG, now you know exactly how you can do that!
There are dozens of online tools out there that can do this job. However, if you're looking for something that works the best, Tenorshare iCareFone is your way to go.