Top 3 Amazon iPhone Photo Printer 2023
by Jenefey Aaron Updated on 2021-12-30 / Update for iPhone Tips
No matter how popular taking and collecting digital photos are, nothing beats the feeling of holding an actual print out photo. And talking about mobile photography and iPhoneography, instant photo printers are the perfect pairs to connect digital images and real-life printed photos.
As we all know, an instant photo printer enables us to print our favorite photographs without the need of hooking up to a laptop or computing device other than our iPhone.
Just by using a Bluetooth or Wi-Fi connection to link our iPhone to an iOS compatible instant photo printer, images stored in our device can then easily be printed out in a matter of seconds.
This instant-ness has garnered a growing number of users and encouraged manufacturers to populate the market with instant photo printers that feature affordability, photo quality, print speed, and portability.
A quick comparison of different instant photo printers online, however, will reveal that there isn't a printer that focuses on all these features in one device but rather excels in just one or two of them.
Of course, before you buy an instant photo printer for yourself, out of the many choices available online, the Polaroid ZIP, Canon Selphy, and FujiFilm Instax are three of the leading brands based on Amazon.com customer reviews that might become part of your consideration.
POLAROID ZIP
Once famous in the 90's for its instantly gratifying Polaroid pictures, it seems that the Polaroid ZIP is indeed living up to its brand popularity once again.
The Polaroid ZIP is by far the most portable instant photo printer among the three. By dimension, the ZIP is the thinnest of the bunch, laying at only 0.9 inches thick, and at 6.6 oz, this printer is also the lightest in its class.
Comparing it to the other two printers in our review, the Polaroid ZIP can win regarding portability due to its ZERO ink printing technology that doesn't take up as much space. This is certainly a plus when it comes to bringing it on vacations as you also do not need any ink.
The portability is also probably what makes the ZIP a favorite among users and also (at the time of this writing) #1 on Amazon.com's bestseller list at a reasonable price point of around $115. Just be ready to shell out about $0.48 to print each picture on Polaroid's premium ZINK photo paper.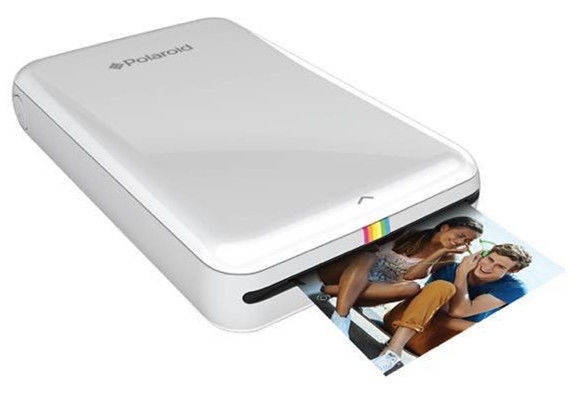 FUJIFILM INSTAX
Next, we have the fastest of the lot, the Fujifilm Instax SP-1 instant photo printer. Coming from a renowned photography company, the Instax can print your group selfie in literally seconds!
After you've finished editing the image and pressed print on your iPhone, the Fujifilm Instax takes only 19 seconds to print. This is much quicker than the Polaroid ZIP or the Canon Selphy which both takes around a minute to get the job done.
Even though you have to wait for the image to appear on the photo paper like the old school Polaroid snaps, speed seems to be the strongest selling point for Instax in attracting users who just can't wait.
Many users seem to be happy to get their hands on the Instax Sp-1 even if it means paying the $165 price tag and spending $0.87 for each printed photo, making this printer the most expensive one in the group.
But if the price is not a problem for you, just add $10, and you can get your hands on the next generation Instax: The Instax SP-2, which prints your shots faster, at a blazing 10 seconds a picture!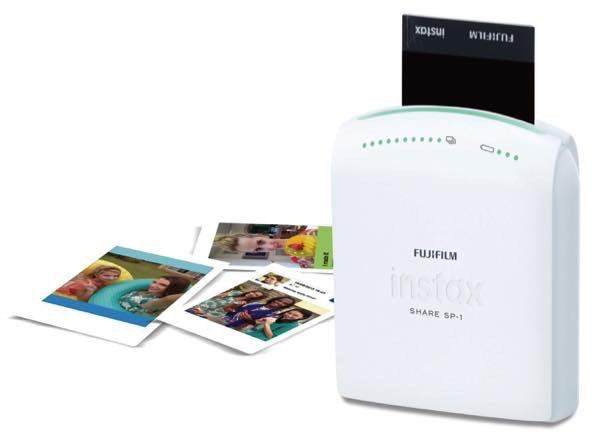 CANON SELPHY
Last but not least, we have the Canon Selphy which is hands down the instant photo printer you want if you're looking for the best quality photo result that can reproduce 16.8 million colors both in color and black & white.
From a quality standpoint, the Selphy doesn't let you down. Unlike the Instax which produces photos that tend to have a washed out effect or the ZIP that prints photos that can appear rather grainy, the Canon Selphy is capable of creating sharper and more vivid images using its dye-sublimation technology.
Unfortunately, this technology does make the Canon Selphy a bit bigger, bulkier, and heavier than the other two printers we have looked at. Even with a reasonable weight of 1.8 lbs., having to also bring ink cartridges with you might make you think twice about bringing the Selphy around on your next outdoor adventure.
Other than that, the Canon Selphy is still a big hit among users, particularly since it's being sold at the lowest price point compared to the other two instant photo printers. With just $99, you can already bring it home and start printing your favorite photos for a low cost of $0.33 per print-out.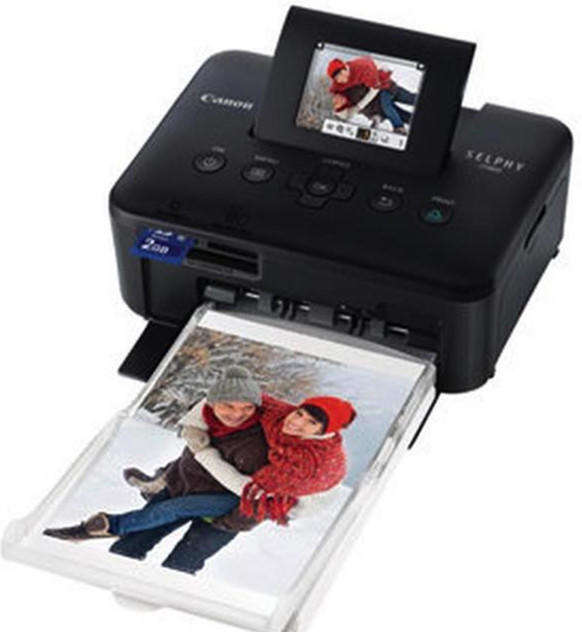 FINAL VERDICT
Now, which one would you choose? That is entirely up to you. If you are always on the go and want to use a printer wherever you are, the Polaroid ZIP is the best choice. If you like to have fun with your printer and share your moments quickly with friends, then the FujiFilm Instax SP-1 or SP-2 is your ultimate choice. But if you are a photo geek that wants to print out high-quality pictures every time and just need a direct photo printer at home or office, then the Canon Selphy should be your obvious choice.
If you are looking for an iPhone photo printer to printer photos offline, Tenorshare iPhone Data Recovery would be a nice choose for you.