8 Best Coordinates for Pokemon Go in 2023
by Jenefey Aaron Updated on 2023-09-18 / Update for iPhone Tips
Pokemon Go is the world's first popular interactive AR game. Ever since it launched back in the day, it's been positively acknowledged by Pokemon fans. However, if you've played the game for a while now, you know it's hard to find rare and legendary Pokemon without fake gps tool. That's especially true for legendary Pokemon which can only be found through raid battles.
In this article, we solve that problem by introducing the best coordinates for Pokemon Go that you must visit. If you're wondering how you can visit these locations around the globe while staying inside your home, don't worry — we've got that covered at the end. 8 best places to spoof pokemon go are given below.
Part 1: Best Pokemon Go Coordinates for Rare Pokemon
If you're looking for the best Pokemon Go coordinates to find rare Pokemon and regional pokemon, this section is for you. Here are the top locations you must visit to find and hopefully catch rare Pokemon.
1. Pier 39, San Francisco, California, USA
Pokemon Go coordinates: 37.808600, -122.409800
While on the lookout for the best Pokemon Go coordinates for rare Pokemon, you can never miss Pier 39 in California, USA. This jam-packed shopping center in SF has been a hot spot for Pokemon Go fans. Not only does it have the most Pokestops in the world, but the spawn rate of rare pokemon is also higher there. While you're walking down the center, there's a good chance that you will hunt for rare water-type Pokemon or shiny Pokemon you've always dreamt of.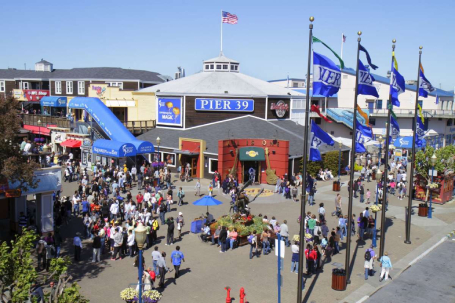 2. New York, USA
Pokemon Go coordinates: 40.755205, -73.982997
As a land filled with dense and exquisite landmarks where you can go hunting for your favorite rare Pokemon, New York has earned a place on the list of the best coordinates for rare Pokemon Go. In areas like Times Square, you have tons of opportunities to explore the surroundings and catch some Pokemon along the way. But make sure to not get distracted by the beautiful landmarks; keep your eyes peeled for the Pokemon so you never miss them.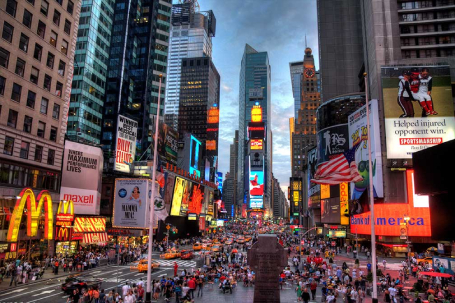 3. Porto Alegre, Brazil
Pokemon Go coordinates: -30.031016, -51.234585
Filled with beautiful beaches and islands along the coastline, Porto Alegre is one of the best Pokemon Go coordibates for catching more rare aquatic Pokemon. If you're looking for a location where you can catch some water-loving Pokemon, you can't go wrong with Porto Alegre in Brazil.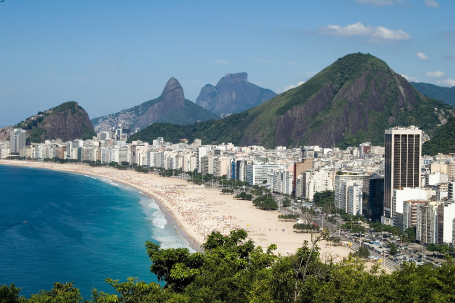 4. Chancay, Peru
Pokemon Go coordinates: -11.562800, -77.270000
A small and historical city that delves deeper into the human culture — this location is the perfect place to catch some Pokemon with minimum artificial decorations around you. The infamous tourist resort is arguably the best spot in Chancay to hunt for some Pokemon.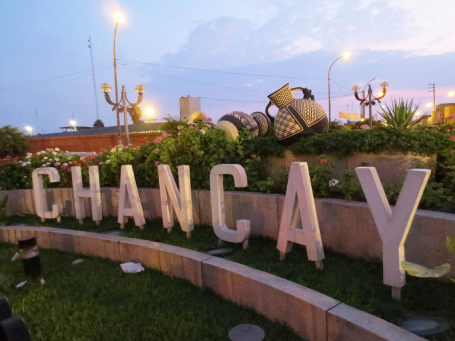 5. Consolacao, Sao Paulo, Brazil
Pokemon Go coordinates: -23.551200, -46.658400
If you're looking for a buzzing and lively place to go your Pokemon hunting, Consalacao is the best one. It's a hub for nightlife with tons of bars and restaurants. Cosolacao is like a dream coming true for Pokemon Go lovers.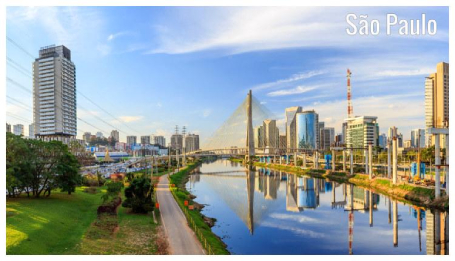 Part 2: Best Pokemon Go Coordinates for Raids
As now we have talked about Pokemon Go coordinates for rare Pokemon, it's time to talk legendaries. The following Pokemon Go coordinates are the best ones to find and join a raid to get a chance to pick up a legendary Pokemon.
1. Zaragoza, Spain
Pokemon Go coordinates: 41.6616, -0.8946
Zaragoza is the best place for raids in Pokemon Go in Spain. This culturally-rich city has many landmarks that you can explore and have a great time looking for raids. After you've won a raid, you can have a chance at catching the raiding legendary Pokemon.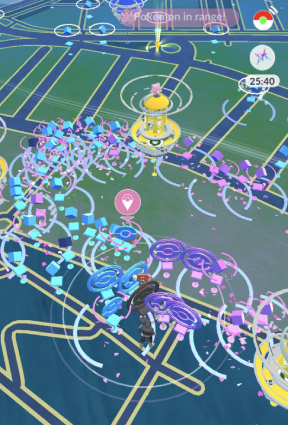 2. Indaial, Brazil
Pokemon Go coordinates: -26.89319, -49.22981
Another popular place to look for and take part in Pokemon Go raids in Brazil is Indaial. There are plenty of gyms which you can search for and find a raid with a spot for you.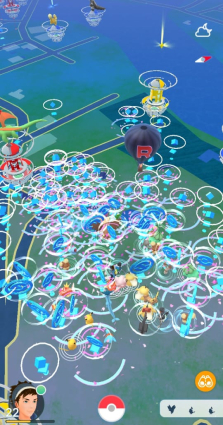 3. Tokyo, Japan
Pokemon Go coordinates: 35.669590, 139.699690
If you're looking for the best Pokemon Go coordinates Japan, there you have it. Head to the given coordinates and you'll find plenty of raids to participate in.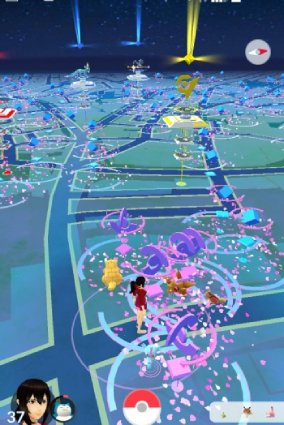 Bonus Tip: How to Play Pokemon Go without Moving/Walking
We know you can't visit all of these places yourself to catch Pokemon due to the coronavirus pandemic — that's why we have created Tenorshare iAnyGo. It's a tool that you can use to spoof your location on iPhone, meaning the game will think you're at another place when you are, in fact, inside your house. With this tool, you no longer need to walk on the street for searching and catching pokemon. Since there are so many people spoofing Pokemon Go coordinate with iAnyGo, it would be a lot easier to defeat the Pokemon Go raid boss.
If you're wondering how to play Pokemon Go without moving or walking, here's how to spoof coordinates on Pokemon Go.
Download and install Tenorshare iAnyGo on your PC. Launch the program which default to the mode labelled "Change Location".

Connect your iPhone to the PC using a lightning cable. Tap "Trust this Computer" on your iPhone if prompted and then hit "Enter" from the main screen of iAnyGo.

Select your desired location on the map or simply enter the coordinates provided above. Then hit "Start to Modify". Your location will now be displayed in the place you selected.
Also Read: How to Hide My Location on Life360 without Anyone Knowing
Conclusion
There you have it — these are all the best coordinates for Pokemon Go you need to know to have the best shot at finding rare and legendary Pokemon. If you want to play Pokemon Go without moving, then try to spoof your location to appear at a different place. Simply rely on Tenorshare iAnyGo, you would definitely enjoy the game more.