Safari Not Working on iPhone/iPad? Fix Now
by Jenefey Aaron Updated on 2021-12-22 / Update for iPhone Tips
Is Safari not working properly on your iPhone or iPad? Or your Safari cannot open on iPhone? Some people may face such an issue on the new iPhone or the new iOS version. No matter for what reasons it happens, we are looking for the effective methods to fix Safari not woking on iPhone or iPad.
Part 1: 6 Common Tips on Safari Not Working on iPhone & iPad
In this part, we will try to solve this issue of Safari not working on iPhone and iPad to ensure an uninterrupted web browsing experience. The ways explained below may be able to solve your problem, and you can test them one by one.
1. Change to Another Network
One of the reasons of Safari not working on iPad iPhone can be the connected network problem. Your Safari web pages might not be loaded because the network connection is poor. So if you are using cellular data, change to a wifi network, and vice versa. And it might also be possible that you have to open VPN to open some Safari pages.
2. Restart iPhone
Restart iPhone can solve many sudden issues like Safari not loading pages. And your iPhone might have not been restarted for a long time, which could be the reason of Safari not working on iPad or iPhone. So just restart your iPhone. You can switch off your iPhone and then turn it on, or do a force restart.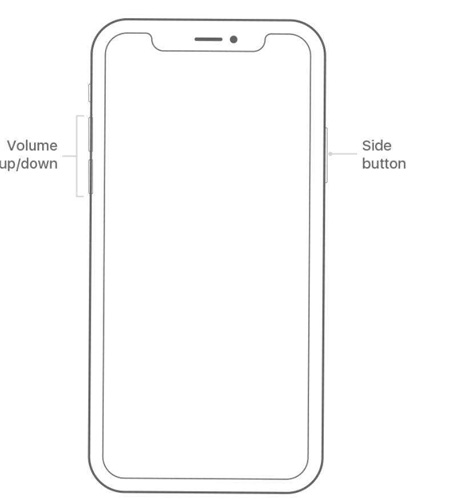 3. Reset Network Settings
The Safari browser not working issue might also be a result of network settings. And Safari not working on cellular data is a common complain. In order to resolve this issue, you need to reset network settings and set them back to default. To do this:
Open settings, go to General > Transfer or Reset iPhone. Then choose Reset > Reset Network Settings.
Note that resetting network settings removes all the information of saved Wi-Fi networks. You will have to re-enter the password to connect again.
4. Clear Safari Browse History
If you are facing safari not working on iPhone, it might be because it has loaded a lot of caches and cookies with large amount of browser history. In this case, clearing history and erasing cache data seems like a logical thing to do. Doing so will delete all the login data, preferences, themes etc. It will be like using Safari on a brand-new iPhone. To remove browse history from Safari:
Go to Settings > Safari.

Tap on Clear History and Website Data.
5. Turn off Safari Suggestions
Safari suggestions is a service that makes use of your browser history to customize a feed of suggestions so that it can show you news, music and products that interest you. This service runs in the background and could be a cause of Safari not working on iPhone.
Open Setting on iPhone, and navigate to Safari. When you see Safari suggestions toggle, turn it off.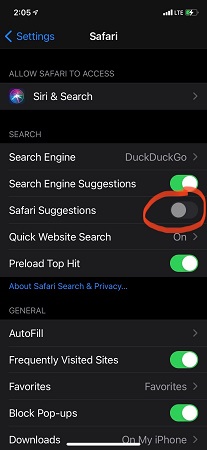 6. Update Safari on iPhone
When there is an update for iOS, Safari will be updated with it automatically. Unlike Android browsers, you do not need to update Safari separately. Just make sure that your iPhone is running the latest version of iOS, which means that Safari is up to date. Install it to the latest version. This might resolve your issue.
Part 2: Final Method to Fix Safari Not Working with ReiBoot
If you have used all the tricks mentioned above and still Safari not working on iPhone, then there might be a problem in the iOS system and this step is for you. Tenorshare ReiBoot is the most common iOS repair software used in the market. Once the iOS is repaired, apps not working problem will be solved and Safari browser shall no longer cause problems and work seamlessly.
Download and install ReiBoot by Tenorshare on to your Windows or Mac. Launch the application. Connect your iPhone to your PC and click on start.

Now before you are presented two options; standard repair and deep repair. Select Standard repair.

Then you will be asked to download a firmware package. Once done, you can now start the repair process.

The process takes a few minutes. Once done, your iPhone will reboot. Run Safari, it will work without any crashing.
Conclusion
Problems like Safari not working on iPhone or not available on iPad are not something to make a fuss over as they are fixed easily by the above methods. However, if this problem just keeps on recurring, you can use Tenorshare ReiBoot to fix it all at once and make your iPhone experience perfect as before.
Fix iPhone Stuck and Update Issues without Data Loss