Convert MOV to MP4 without Losing Quality in 8 Tools
by Anna Sherry Updated on 2022-12-28 / Update for Video Converter
If you ever take videos on your iPhone and try to share the files with someone, you might have noticed they're in the "MOV" format, which the other person's device may not play properly.
In such a case, you'd need to convert MOV to MP4 before sending over the file.
However, as you're reading this post, you don't know the right tools for this job. But not to worry! In this article, we've put together a list of the top 8 tools you can use for this job.
Part 1. Top 8 Tools to Convert MOV to MP4
1. Tenorshare iCareFone iOS MOV to MP4 Converter (TOP)
The best way to convert MP4 to MOV and vice versa is by using Tenorshare iCareFone (all-in-one iOS data management tool).
With iCareFone, you can effortlessly convert media files, no matter whether they're on your computer or on your iPhone. The best part is that it is very simple to use; you don't need to be an expert to use it.
That said, here's how to use it.
Download and install Tenorshare iCareFone to your computer, then open it. Connect your phone to the computer. Select the Manage tab from the left bar.

If the MOV files are on your computer, select the Import button and choose them. If the files are on your iPhone, you can skip this step.

Select the files you want to convert, then hit the Export button.

Choose the format you'd like to export to. In our case, you want to select MP4.

Wait for the process to complete, and you're all set!
2. HitPaw Video Converter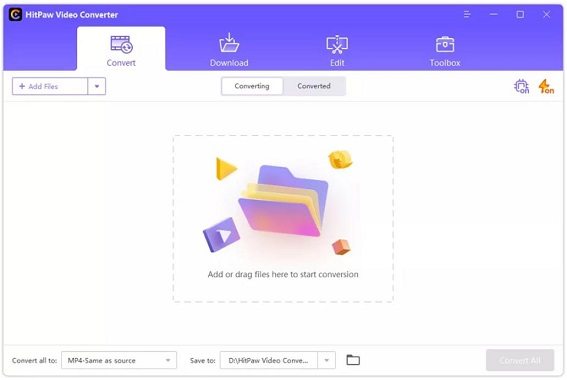 HitPaw Video Converter is another popular program people use to convert video files of different formats with ease.
It's a clean and minimal tool that comes with support for many formats.
To convert MOV to MP4 Mac or PC using this tool, follow the steps.
Download and install it on your computer.
Run the program.
Add files to it. You can also drag and drop the files directly into it.
Now, pick an output format. In this case, you'd pick MP4.
Finally, convert the files.
3. VideoProc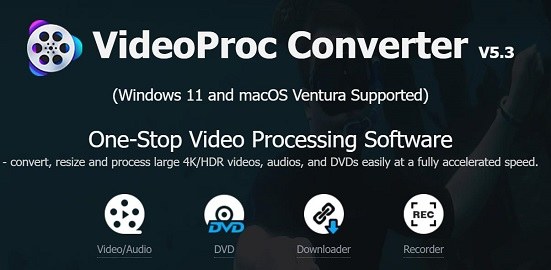 VideoProc is a popular video processing tool that you can download to your computer.
After you've downloaded it, you can import your MOV files and convert them directly to MP4s.
It also comes with many other video editing features, like the ability to cut, copy, merge, crop, add subtitles, and more.
4. iMovie (Mac Only)
iMovie, which is Apple's default and free video editing tool on iPhone, iPad, and Mac, can be used as a solid video converter MOV to MP4.
The best part about iMovie is that it's totally free to use, and works well on Macs. But, if you have a Windows PC, you're out of luck.
To use it, you have to download it from the App Store. Then, you can import your MOV files, and export the file into an MP4 from the menu.
5. Adobe Express (Online)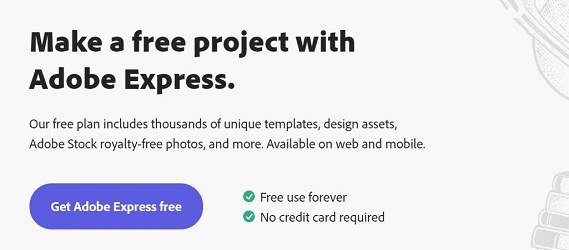 Adobe Express is a quick and handy video conversion tool you can use to convert MOV to MP4 with ease.
It's very simple to use and it works through your browser.
To use it, simply open the tool on your browser, drag and drop the MOV file you want to convert, and hit the Download button.
6. Cloudconvert MOV to MP4 Converter (Online)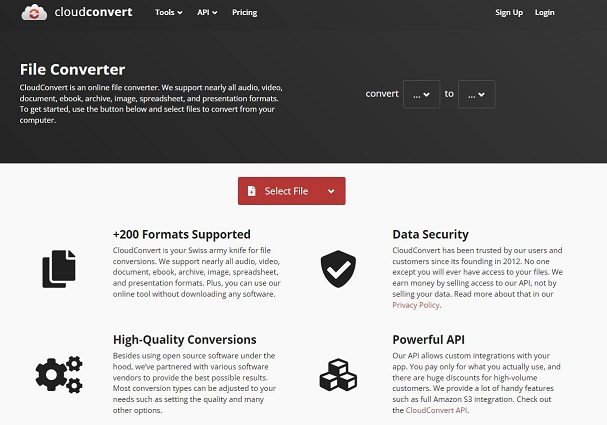 Another popular online tool you can use for this task is CloudConvert.
To use it, all have to do is open it on your browser, and select the type of file you want to convert, and the type you want to convert to. Then, select the file and let it convert.
7. MP4.to MOV to MP4 (Online)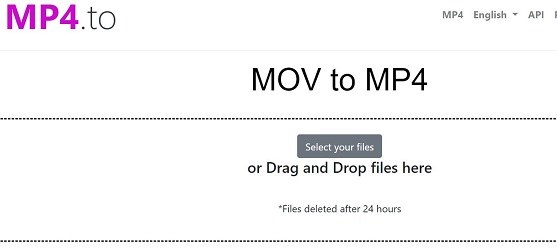 This is a very quick and straightforward tool to convert various kinds of files to MP4.
To use it, open the app on your browser, then select "MOV to MP4" from the list.
Now, all you have to do is select the files, and they will be converted.
8. VEED.IO MOV to MP4 (Online)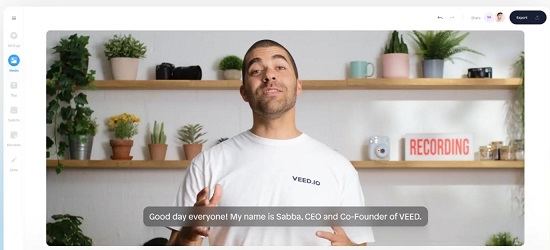 VEED.IO is an elegant online video editor that you can use for small edits on the go. And, as expected, it comes with the ability to export to MP4.
All you have to do is create a new project, import your MOV files, then export them to MP4.
Related read How to Convert HEIC to JPG on PC.
Part 2: MOV vs. MP4, What's the Difference?
Why should you convert MOV to MP4 in the first place? What's the difference?
Well, MP4 is an international standard for video files. Most of the video files across the globe are in this format.
On the other hand, MOV is Apple's proprietary format that it uses for its QuickTime video player. If you shoot cinematic videos on your iPhone, they're also shot in .MOV by default.
Apart from that, there's no visible difference in quality.
FAQS about MOV and MP4 File Format
1. What is a MOV file?
MOV is Apple's proprietary video file format used in QuickTime. iPhones also shoot some videos in this format.
2. Should I convert MOV to MP4?
It depends on what you want to do. If you want to simply upload the videos from your iPhone to a social media platform, you don't need to convert. But, if you're trying to share files, you need to convert them.
3. How can I convert MOV to MP4?
You can use Tenorshare iCareFone for this job. Alternatively, you could also use an online converter for this task.
The Bottom Line
There are many working methods to convert MOV to MP4. However, not all of them are equally good.
If you want to convert files fast, Tenorshare iCareFone is your safest bet.