Everything About Checking Voicemail on iPhone
by Anna Sherry Updated on 2020-09-29 / Update for iPhone Tips
"It was a few days ago when my friend decided to leave me a voicemail. It was an excellent idea, as I was unavailable and the message was very important. Unfortunately, I didn't know how to check voicemail on iPhone. Is there any easy guide available that will teach me how to check it?"
Fortunately, for you the voicemail function on iPhone is very effective and it is also very easy to check. First, you need to set it up and then you will be able to do it if you just read the guide below. There is a voicemail icon and if you see a number on it, then you can be sure that there are voicemails available. Now, for further information on the topic, read the article below.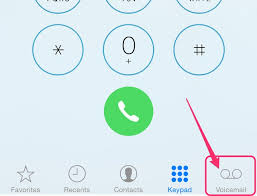 Part 1: How to Check Voicemail on iPhone
When we buy a smartphone we are usually so focused on the specs that we forget about the main use of the device. It is a phone. Yes, it is true that the majority of the population are focused on texting through various apps but with a device like an iPhone, you can call other people and if they are unavailable, you can leave them a voice message or more commonly known as a voicemail.
These days the users are so detached from calling, they don't even know how to check voicemail on iPhone 7. Checking Voicemails on different models of iPhone is the same, there is a voicemail icon and you proceed from there. It is not really difficult to check voicemail on iOS or even setting it up.
So, if you want to know how to check voicemail on iPhone 6, then you can check voicemail on iPhone by following these simple steps;
Step 1: Open your iPhone and find the Voicemail icon.
Step 2: Tap on that icon and a list of voicemail messages will come to the screen.
Step 3: You can also tap on the "Phone" icon on the Home Screen and then tap on "Voicemail" to see the list.
Step 4: In the list, you will find the recent voicemails marked as "New". Tap on them once to listen to them. If you want to listen to the "Old" or the "Archived" ones, you need to tap on them twice.
Step 5: If you need to stop listening to the voicemails for a moment, tap on them once to stop. You can tap on it again to continue listening. You can also tap on the "Speaker" icon to listen to them via speakers and tap "Delete" to remove them.
Basically, it is very easy to check voicemail on iPhone; you can delete the ones you have already listened to, just by tapping "Delete".
Part 2: Number of Voicemails Not Showing on Icon, What do I do?
This is very big issue and a lot of users have complained of this problem. I even learned how to check my voicemail on iPhone but after that I came to know of this new issue.
The issue is very simple, the voicemail icon on your iPhone is supposed to show a number on it. Those numbers signify the number of unread voicemails. It is a very usual practice, not every time you will open the list to check for voicemails. If there is number on the icon then you will tap on the icon and listen to the voicemail.
In this particular issue, the number on the icon does not show even if there are unread messages available. So, the only way to know of your unread messages is to tap on the icon. This may not be a very devastating issue but it has made users miss their time sensitive voicemails. It can be simply a network issue or a software glitch related to the iOS system itself. There are a few ways to fix it and they are listed below;
1. Check Cellular Data
First and foremost, check cellular data and if it is turned on or not. Go to Settings and then Cellular and turn on Cellular Data on iPhone.
2. Restart iPhone
You can simply try restarting your iPhone. It is known to solve many issues and it might help you. Simply, tap the Side key or either the Volume down key and slide when the slider appears.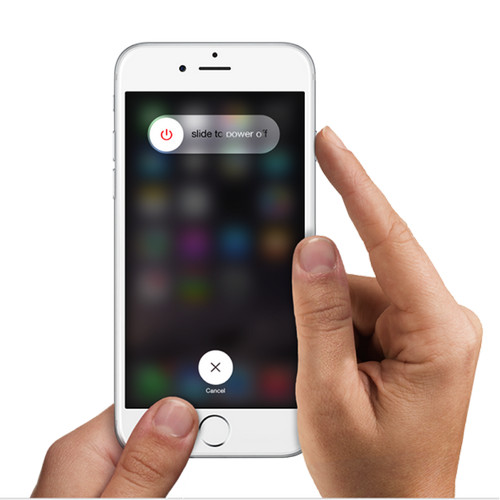 3. Fix Notifications from Settings
So, you can go to the Settings of your iPhone, followed by "Notifications" and then tap on "Phone". Basically, you need to find out, if the notifications are activated or even the app icon is enabled.
4. Check Carrier Settings
You should check if your carrier settings need any update. If yes, install it immediately. Go to Settings, then General and finally tap "about".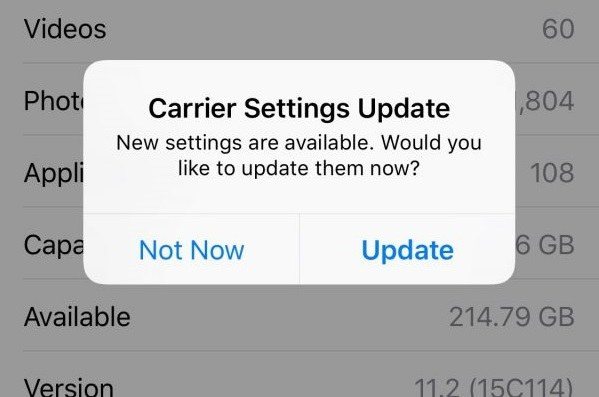 5. Enable/Disable AirPlane Mode
You can try enabling and then disabling the AirPlane Mode on your iPhone. This is also known to solve network issues and it may solve the problem.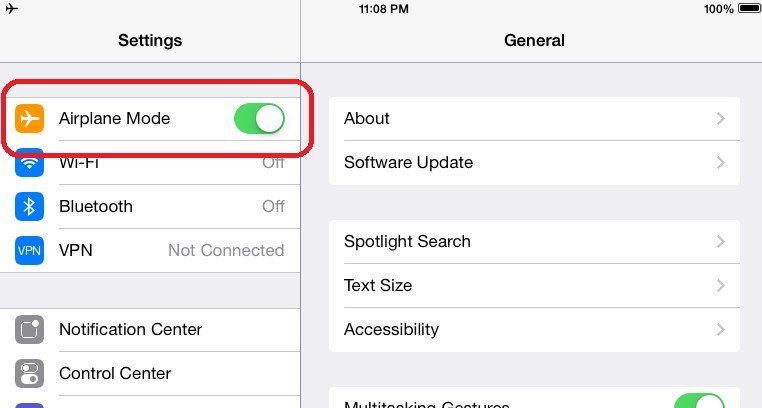 6. Reset All Network Settings
You can also try resetting your network settings on iPhone. Go to Settings>General>Reset. Now, tap "Reset Network Settings".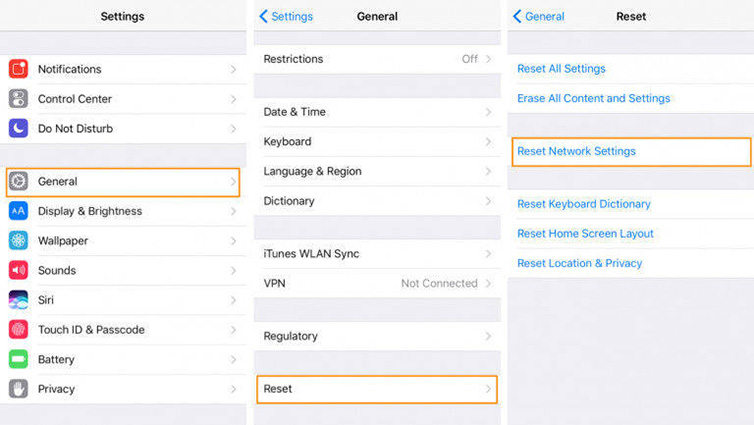 7. Repair your iPhone System
There may be a problem with your iPhone system, this time you can try the iOS system repair tool to solve it.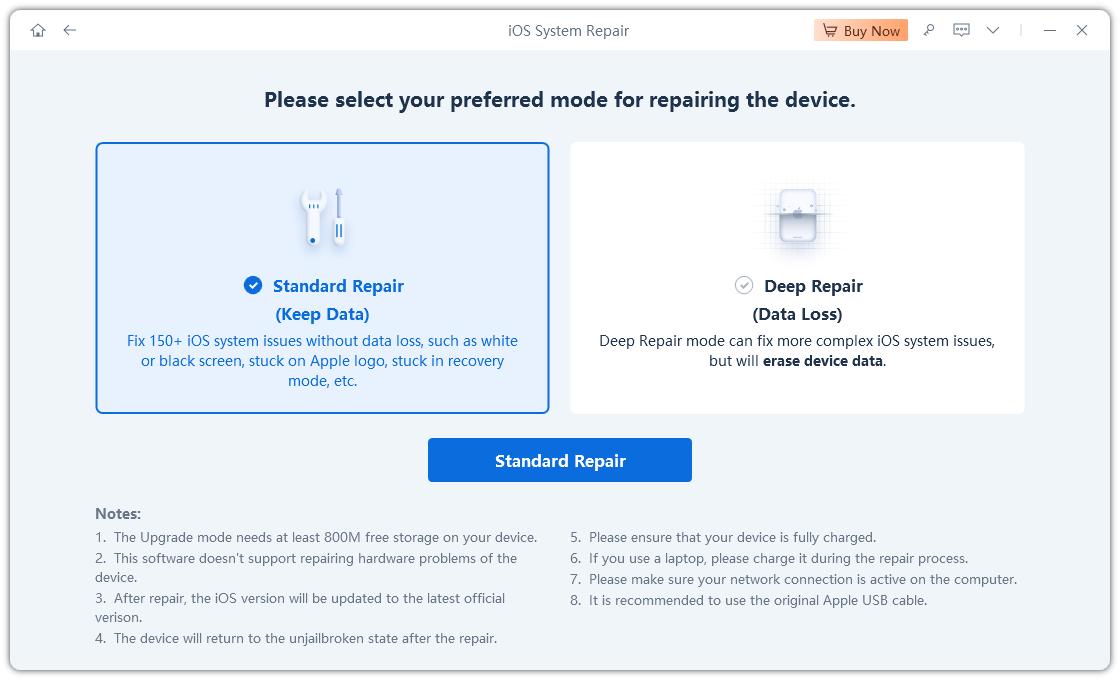 Part 3: Can I Recover my Lost Voicemail on iPhone?
Yes, it is possible to recover lost or deleted Voicemails on iPhone. There is a data recovery program comes with all iOS devices but it is not really good and the procedure itself is overly complicated for the users.
But you can use the services of professional recovery programs to recover the lost voicemails very easily. A program like Tenorshare UltData - iOS Data Recovery will be a great help to you. It is available for free to repview data and it can recover the lost files directly from iOS devices, the operational procedure is also very simple. If the lost voicemail is still available on a backup file you made via iTunes or iCloud, you can still use this program to selectively recover this particular voicemail file, from there.
Here's how to recover lost voicemails from iPhone directly using Tenorshare UltData - iOS;
As stated above, UltData for iPhone Data Recovery is easy to use. It is basically a 3 step process and all the required instructions are present on the software itself. You can just follow it carefully to make it work. Check it out:
Step 1 You need to download and install the Tenorshare UltData- iOS on your computer, after that connect the target iPhone where you need to recover the voicemails.
Step 2 Launch the program on the computer after the iPhone gets detected and then select "Recover from iOS Device" from the main interface.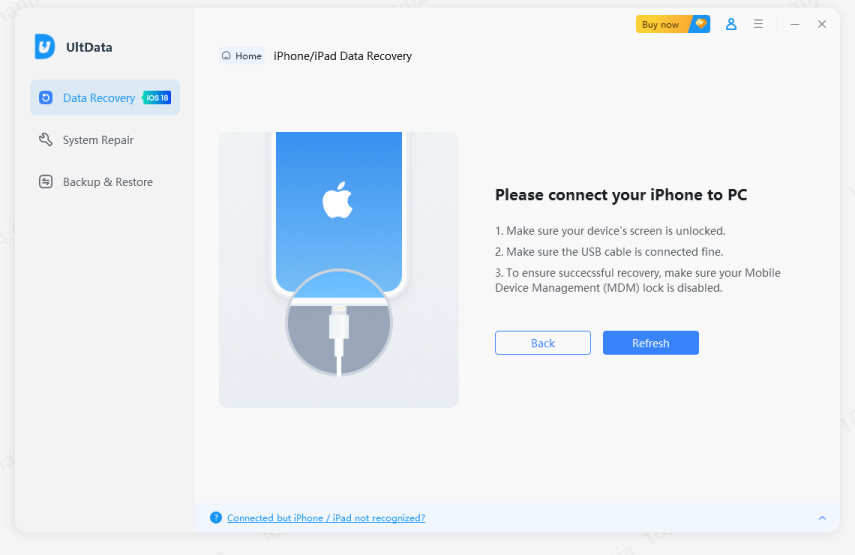 Step 3 In the following window, you will be able to scan and recover the type of files you want. So, carefully navigate to the categories and select "Voicemail" from the list of files. After selection, simply tap on "Start Scan".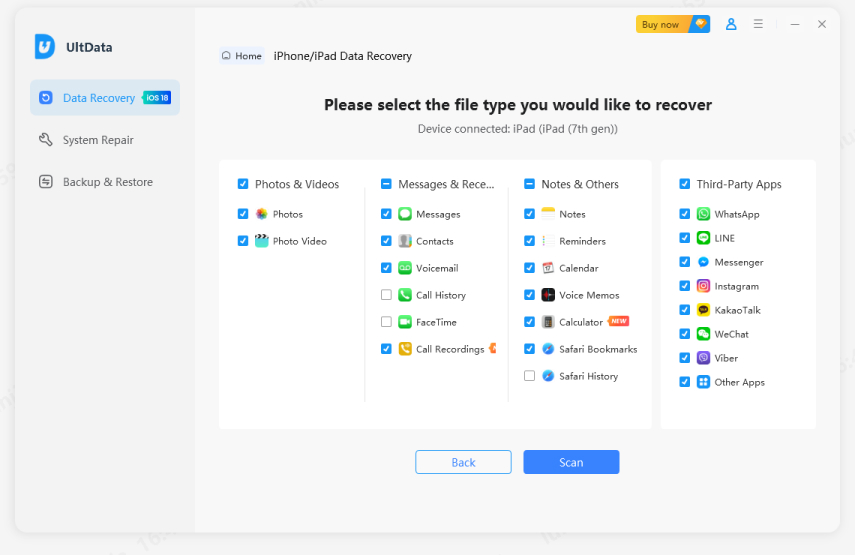 Step 4 The results will be listed and a categorised list will be available. It is a preview!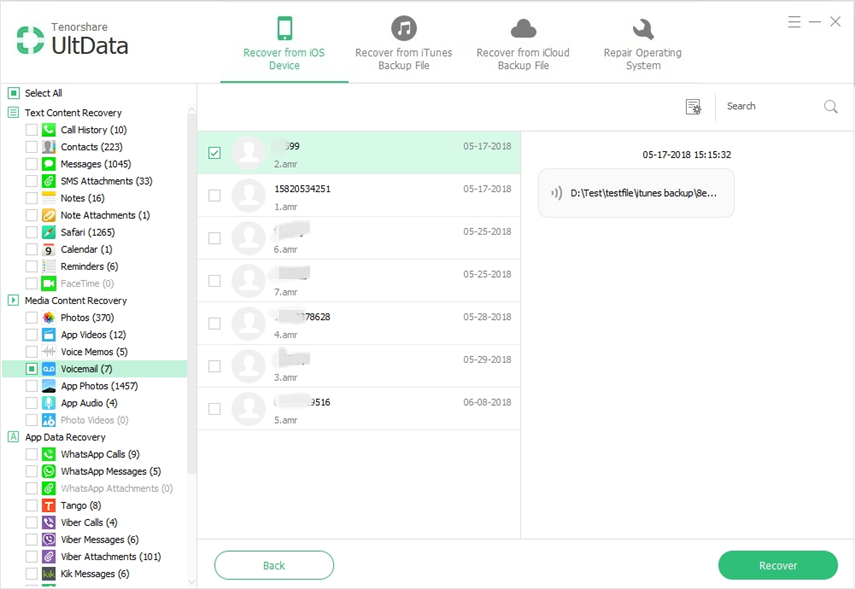 Step 5 Finally, after the file selection is complete, click "Recover" to restore the voicemails.
So, this is how you can use this software to recover your voicemails on iPhone. Overall, Tenorshare UltData - iOS will provide an excellent service to you. If you have lost voicemails and having trouble recovering it, you can try UltData. It offers great features, effectiveness and easy usability all in the same package. Go for it!
Conclusion
Basically, if you have no idea how to check your voicemail on iPhone, you can follow the discussed guide on the article; it will make the process easier for you. But if you are having trouble to recover a lost voicemail or the one you just deleted accidentally, your only hope of easy and guaranteed recovery is Tenorshare UltData - iOS. A stated earlier, it is an amazing tool with the help of which you can restore the files instantly without any hassles whatsoever. You can expect a 100% recovery rate! Highly recommended software!