How to Undelete Voicemail from iPhone
by Jenefey Aaron Updated on 2022-11-18 / Update for iPhone Data
You listen to a phone message and, either you don't think you will need to listen to it again, or you just accidentally hit the delete button and you've lost the message forever.
The good news is that there is a way to undelete voicemail from iPhone by looking through a "Deleted Messages" list that is part of the phone app in iOS 8.2/8.1/8. It is quite easy to use, and if you are hoping to recover deleted voicemail from iPhone SE/ 6s, 6s Plus, 6 Plus, 6, 5S, 5C, 5, 4S, 4, this post is worth spending a few minutes to read.
How to Retrieve Deleted Voicemail on iPhone
You are allowed to access deleted voicemail messages directly on your iPhone itself, making it possible to find trashed voicemail messages on any iPhone. The following introduces how to recover deleted voicemail on iPhone.
Step 1: Open iPhone app and navigate to the "Voicemail" tab at the bottom of the screen.
Step 2: Scroll to the bottom of the list that contains your current messages, then tap on "Deleted Messages" to find deleted voicemail mail.

Note: This option will only be available if you have recently deleted any voice mail. The length of time that deleted messages remain available varies by carrier.

Step 3: Here you'll be able to preview any messages that you have recently deleted. Select the message you want to rescue to highlight it.
Step 4: Tap the "Undelete" button to move the voicemail back to the stored list and out of Deleted Messages.

Note: You can also tap on the voicemail message and the play button to listen to it at first.
Then the voicemail message will automatically be added back to your voicemail section where you can listen to it over and over again.
Wanna recover other permanently deleted files on iPhone 6S, 6S Plus, 6, 5s, 5, 4s etc? You could find an iPhone Data Recovery software for help.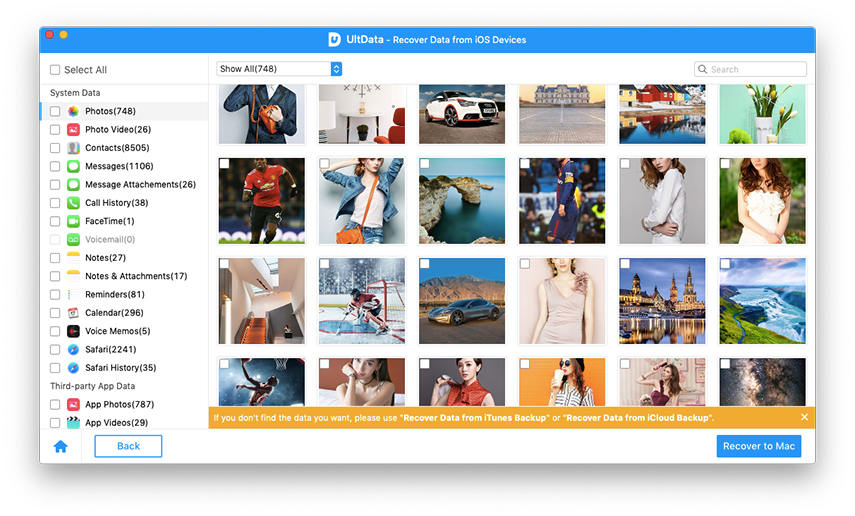 iPhone Tips: How to Permanently Delete iPhone Voicemails
We can recover iPhone voicemails since iPhone voicemails are not fully deleted, until they are cleared. You can mark the voicemails as deleted, but they are still on the phone, taking up disk space.
If you are anxious to gain more iPhone storage space, you can start to permanently delete old useless voicemails.
In the Deleted Messages list, tap the "Clear All" button, which permanently trashes all deleted messages. Think carefully before you do it. After the voicemail is cleared, it can never be retrieved.