[SOLVED] Safari Cannot Open The Page Because The Address Is Invalid
by Sophie Green Updated on 2020-04-09 / Update for iPhone Fix
Safari cannot open the page because the address is invalid. I can't remove the pop up. Tried restarting. Should I delete Safari?"
The Safari cannot open the page because the address is invalid error can be of two types and one of these is not actually even an error. It is an attempt to extort money from the Safari users and you must not fall prey for it. If the error keeps on appearing whenever you use the browser, you will want to find and apply a fix to get rid of it from your device.
The Safari cannot open page because the address is invalid error could be the result of various things. Maybe you visited a site and it put a virus on your device. Or maybe there is a genuinely an error that is causing the error to show up.
Regardless, the following guide gives you more information about the error and what you can do to resolve it on your devices.
Part 1. What Type of "Safari cannot Open the Page" Error You Get?
The ingenuine error
We start off by talking about the ingenuine error. If the error is showing up on your iPhone Safari browser as a website pop-up, your device may be target of a financial scam. The major goal of this error is to trick you so that the scammers can get a chance to access your financial information and your money.
The website will throw pop-ups and messages that look like official errors but they are not. Depending on the location of your IP address at the time, the message could have different text and even come in different languages.
When such an ingenuine error occurs, the first thing you will want to do is not tap on anything. Then, bring your device to an expert so they can help you out with removing the virus from your phone.
The genuine error
The genuine Safari cannot open page because address is invalid error is caused by a real issue that is present there on your device. When it occurs, you are going to have to find a method to get it fixed.
Part 2. Quick Fixes for "Safari cannot Open the Page because the Address Is Invalid" on iPhone/iPad
After I updated it to iOS 13.4.1, when trying to open WhatsApp Web, Safari displays an error text: "Safari can't open the page. Error: 'FetchEvent.respondWith received an error: Error: Received invalid request, url: https://web.whatsapp.com/, mode: navigate, destination: document, referrer: '." While Firefox displays this message: "WhatsApp works with Safari 9+ [...]". Does anyone have the same problem?
This section lists out some of the methods you can use to get rid of the genuine Safari cannot open page address invalid error on your device.
1. Test your Internet connection
As you can clearly see, the error says that your device is having trouble accessing the web address. More often than not, it is the reason of an inactive Internet connection. You want to make sure your Internet works and that Safari is able to connect to the Internet.
2. Refresh the page in Safari
The other thing you can do is refresh the Safari browser on your device.You can do it by tapping on the refresh icon located at the top-right corner of your device.
3. Quit Safari and try again
There may be a minor issue with the browser but it can be resolved pretty easily. Simply close the browser and then relaunch it and see if your website opens.
4. Restart your device
Your device may also have an issue with it and one of the basic things you can try to fix that is to reboot your device.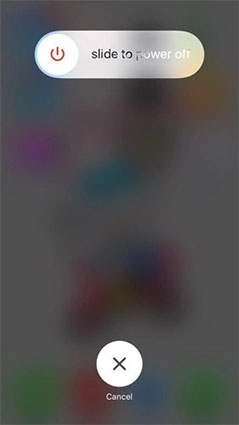 Press and hold down the Power button for a few seconds to turn off your device. Then, press the same button again for a few seconds and your device will turn on. If a simple restart didn't work, you can perform a force restart to your device.
5. Clear Safari Cache
Removing the Safari cache files is also a good idea to combat the Safari cannot open page because the address is invalid iPhone error on your device.
On your iPhone, head to Settings > Safari and tap on Clear History and Website Data.

Tap on Clear History and Data in the prompt on your screen.

Clear safari cache

Your Safari cache should now be cleared.
6. Change the DNS your device uses
If the DNS server that you use on your device is facing a downtime, you can get errors like iPhone Safari cannot open page because the address is invalid. In that case, your best solution is to change your DNS servers to something that works.
Head to Settings > Wi-Fi and tap on the i icon next to your WiFi network.
Tap on Configure DNS on the following screen.
Select Manual and then tap on Add Server to add manual DNS servers.

USA/North America: 104.154.51.7
Europe: 104.155.28.90
Asia: 104.155.220.58
Other areas: 78.109.17.60

Make sure to tap Save to save the changes.

Configure DNS
7. Repair your device to fix "Safari cannot open the page" due to system issues
If the problem still persists, there may be an issue with the core operating system of your device. Such issues cannot be manually fixed as they require looking into the very core files of your device.
There are a few software in the market that you can use to fix the operating system of your iPhone. One of these software is Tenorshare ReiBoot that helps you fix a number of issues on your iOS based devices. It is built to help you deal with a variety of issues that you can face on your iPhone or iPad device.
The Repair Operating System feature can help you get rid of many errors from your phone including the one you are currently facing. The following shows how to fix Safari cannot open the page because the address is invalid using the said software.
Download the software and install it on your computer. Plug-in your iPhone to your computer and open the software. Click on Repair Operating System on the first screen.

Repair the system

Select Fix Now on the following screen.

Fix now

Click on the Download button to download the firmware for your iPhone

Download the firmware package

The software will start fixing the error once the firmware is downloaded. It will have fixed your device shortly.

System successfully repaired
Conclusion
That is all there is to it. If you are wondering "how do I get rid of the message Safari cannot open the page because the address is invalid", there are several ways to get around the issue as described above. We hope one of them helps you remove the error and access your favorite websites without an issue