Full Solutions on How to Fix iPhone Stuck on Apple Logo (Also fix Updating to iOS 13 Stuck)
"My daughter's iPhone 7 is stuck at the black apple logo when updating to iOS 13. I have tried a normal iTunes restore and a DFU restore. After the restore, iTunes can see the device, but the iPhone itself is still stuck at the black apple logo and unusable."
"My iphone 5s is stuck on a bootloop (apple logo) and every now and then the screen goes black for a few seconds then goes back into apple logo."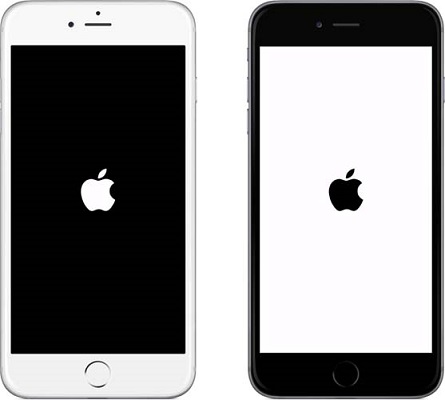 Once in the blue moon, Apple fans throughout the world must have experienced this vexing problem of getting their iPhone stuck on white/black Apple screen. Assuming that you are a passionate Apple lover, you may possibly have encountered this annoying issue at least once, or maybe you might actually be dealing with this concern at this moment. And you can call yourself the lucky one as you have landed on the right place. In the below article, you'll find different solutions to iPhone boot loop Apple logo problem. In this article, we will talk about 5 different ways to fix your iPhone.
Part 1: Why Your iPhone Boots Apple Logo?
Whenever you are dealing with iPhone stuck in Apple logo problem, take a note fellas, it is taking you nowhere. To solve this problem from the root, you should be aware why this issue has come up at the first place. The reason can be any, from simple software issue to complex hardware problem.
Software issues: Any software problems such as upgrading to iOS, restoring iPhone from iCloud/iTunes, or installing any update can make your device face "iPhone won't turn on stuck on Apple logo" problem.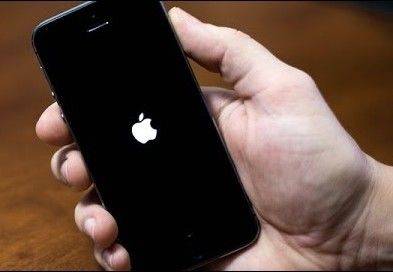 Jailbreak issue: It is possible that you experience the Apple logo stuck problem after jailbreak. Though jailbreaking your iPhone may gift you various features that you are otherwise unable to access, but it is highly not recommended as your device after jailbreaking and installing unreliable apps from unknown sources may put you and your iPhone in trouble. And one of the troubles is—iphone stuck in apple logo.
Hardware issue: Sometimes, hardware can also cause this problem. Battery drain problems, screen burn issues, frozen screen due to cold weather, GPS working problem, and so on are some of the problems listed that can lead to Apple logo stuck issue.
Now that you are aware of the various reasons and possible solutions of iPhone Apple logo screen stuck. If you have tried all mentioned ways but nothing worked, prepare for the chance of hardware failure and better to take your device to a local repair shop for professional ideas.
Part 2: How to Fix iPhone Stuck in Apple Logo
Method 1: Force Restart iPhone
Are you having problems with iPhone is stuck on the Apple logo? Worry not. Simply force restarting you iPhone may sometimes solve your problem in seconds. Follow below steps to force restart your iPhone.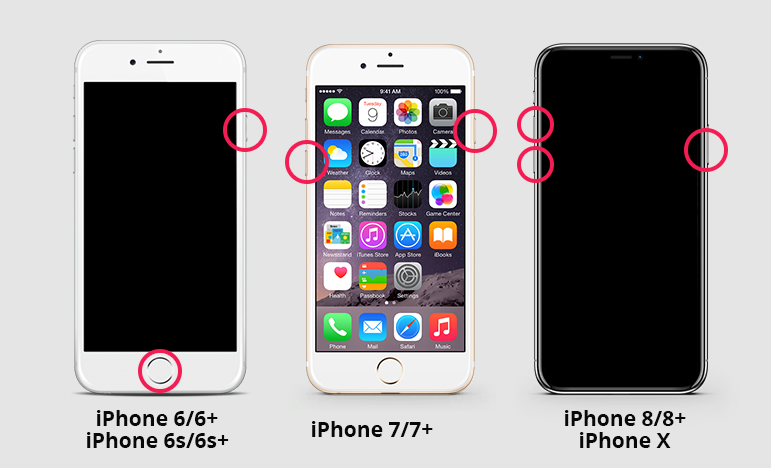 For iPhone 6/6s, SE or earlier: Simultaneously press power button and Home button. Hold the buttons until the Apple logo is seen. Now release the buttons and wait till the restarting process is done.
For iPhone 7 or 7 Plus: Long press lock/power button as well as volume down button. Release the buttons when Apple logo is seen on screen.
For iPhone 8/X, iPhone XS/XR/11: Swiftly press and then release the volume up button. Now, swiftly press and then release the volume down button. Next long press the side button till the screen goes off and again turns on. Release the button when Apple logo is seen.
Method 2: Fix iPhone Stuck on Apple Logo Without Data Loss
Is still your iPhone stuck in Apple logo mode? Tenorshare ReiBoot is here for your help. It is the last option you can go for and get rid of your issues. The software will easily get your Apple logo stuck iPhone back to working condition. It is a one-click as well as free solution to your problem. Follow below steps to solve the Apple logo stuck issue.
Step 1: Download and install the tool on your computer. Once done, connect your PC and your iPhone with a USB. Choose the "Repair Operating System" option.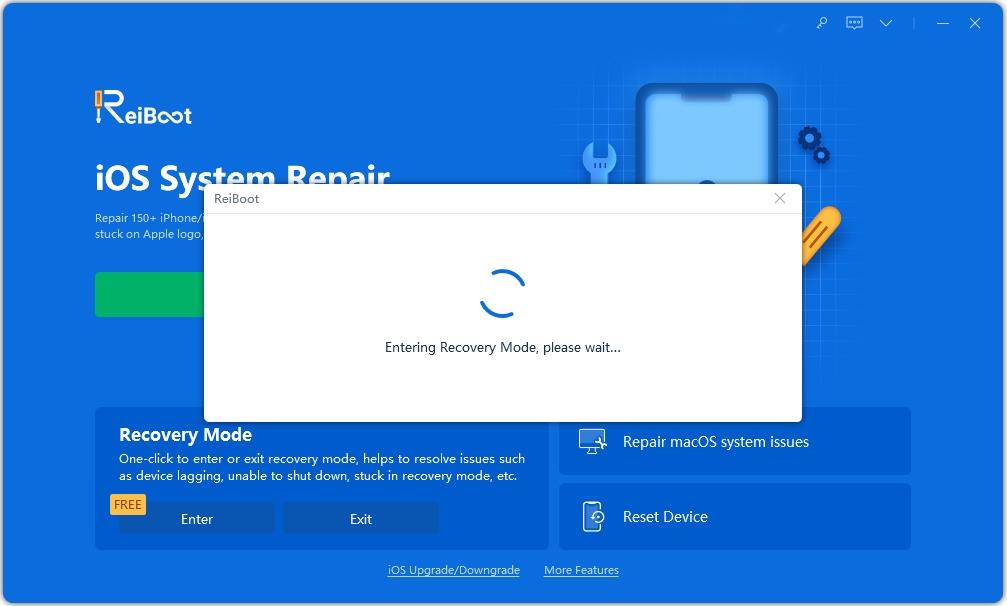 Step 2: Select "Start Repair" Then you'll enter a new screen to download the firmware.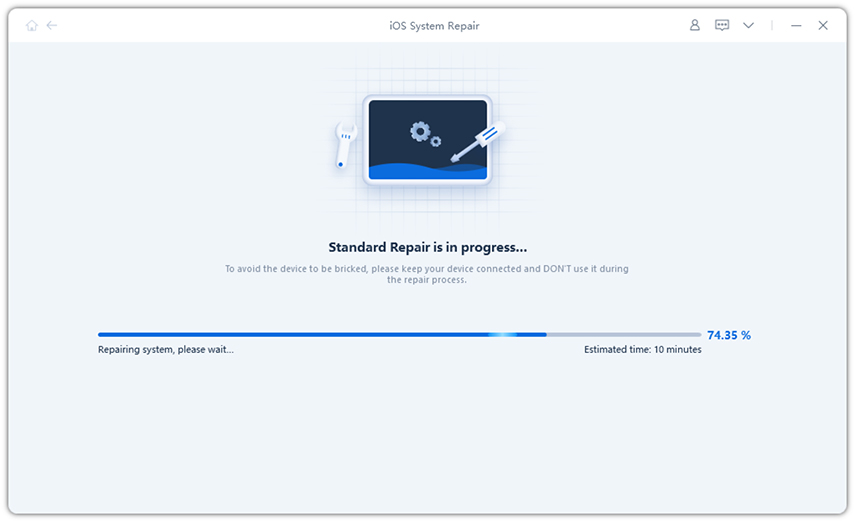 Step 3: Download the required firmware package online by clicking "Download".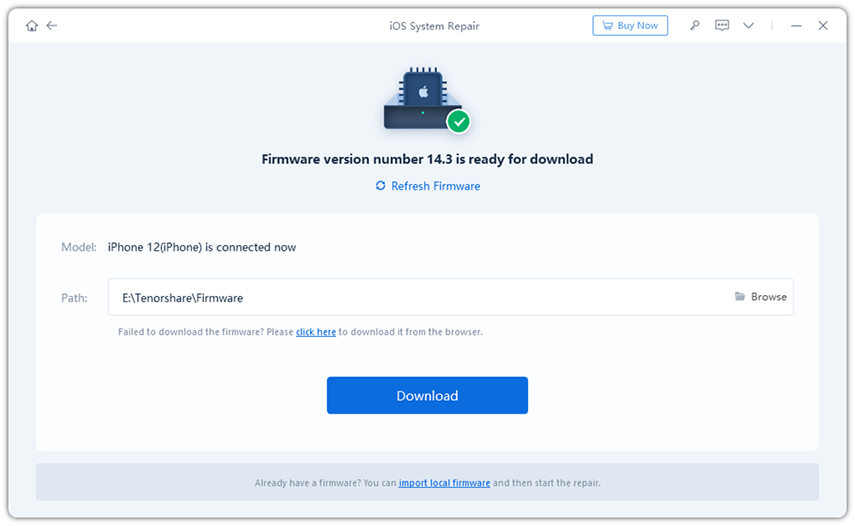 Step 4: Tap on "Start Repair" once the download is completed. This will initiate the recovery process of your iPhone. Take care that your iPhone is, by no means, disconnected throughout the process. Once the process is completed, your device will restart and voila, the issue is solved. Your data is not damaged or lost too.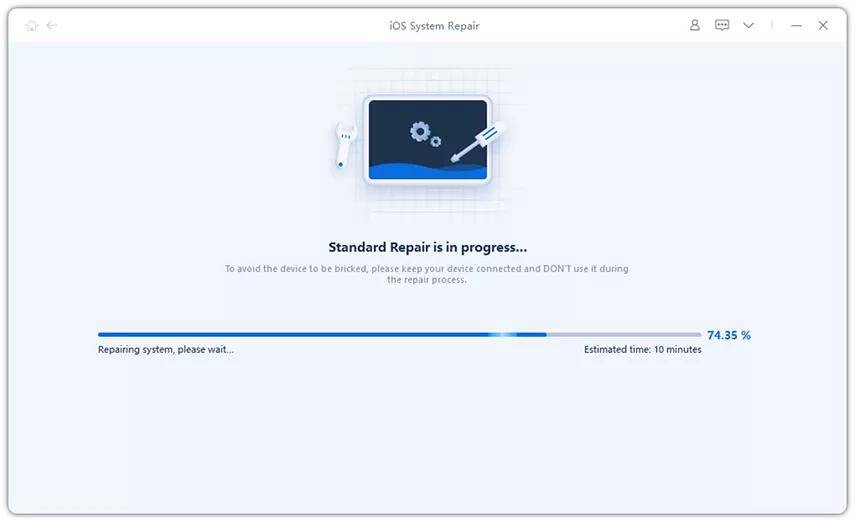 For further guidance, please refer to the following video and find more details.
Method 3: Put Your iPhone into Recovery Mode and Restore (Data Loss Risk)
Is your iPhone stuck on Apple logo for hours? Putting your device in recovery mode would help you get out of the problem. Follow below steps:
Step 1: Connect your iPhone to PC and open iTunes. Now, long press the Sleep/Wake button as well as the Home button simultaneously.
Step 2: Release the Sleep/Wake button once the screen is black. Keep holding the home button until you see an iTunes pop up message informing that your iPhone is detected in recovery mode and required to be restored.

Note this way you will erase all content and settings on iPhone. If you don't have a backup file, it's highly recommended to make a free backup with Tenorshare iCareFone first.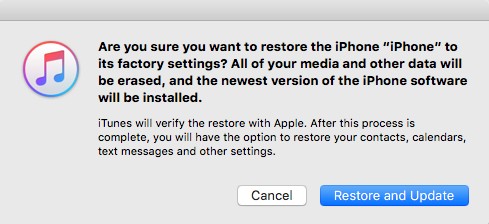 Step 3: Click on "Restore" and iTunes will start to download the software to restore and factory reset your device.
Method 4: Restore iPhone from DFU Mode
If the Recovery mode doesn't solve your iPhone 6/6s stuck on Apple logo problem, you have to enter the DFU mode. Getting into DFU mode is a bit trickier than recovery mode, and still you will lose all data on iPhone if using the way. Follow below steps to enter DFU mode.
Step 1: Connect your PC and iPhone. Now open iTunes. Next, long press the Home button along with Sleep/Wake button at the same time for just 10 seconds.

Step 2: Once the screen is black, release the Sleep/Wake button. Continue holding the home button till the time a pop up message from iTunes is displayed confirming that your device is detected in recovery mode.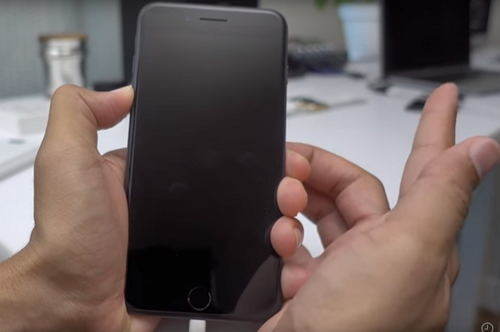 If you see a complete black screen, congratulations you are in DFU mode and you can follow the above method (Recovery mode) to restore your device using iTunes. Take a note fellas, there are chances that your data is lost or damage by DFU mode. So if you are ready to take the risk, go for it.
Method 5: Contact Apple for Help
If any of the solutions don't take your Apple logo off from your iPhone screen, you need to contact Apple. Chances are that there is some problem with hardware, and software solutions won't work for them. Hence, you need to contact Apple for support.
Summary
In the above article, we have discussed the best 5 methods to solve iPhone 5/6/6s/7/8 boots infinite loop goes Apple logo issue. Among all the solutions, ReiBoot really can be the best choice as it fixes far more Apple logo, but other issues like iPhone black screen, recovery mode stuck, frozen screen and more. Hope one of the solutions listed above give you success. Share with us the feedback by commenting below.