Top Screen Dimmer Apps for iPhone
by Jenefey Aaron Updated on 2020-01-11 / Update for iPhone Tips
Using low screen light has many advantages apart from saving battery of your smartphone. The main advantage of using any screen dimmer apps is they reduce the blue light amount emitted by the smartphones. Moreover, digital eye strain is something caused by extended exposure of eyes to blue light. We use several devices including smartphones, laptops, desktop computer monitors, tablets, and so on surviving in the tech world. And hence, exposing our sensitive eyes to these blue light emitting devices' screens for a long time may lead to physical eye distress, which in turn may result in blurred vision, headaches, dry eyes and also pain in the shoulders and neck. Here is where the brightness dimmer apps for your smartphones come into picture.
Also working for at late night hours on such devices may make it difficult for you to sleep; this is because the excess amount of blue light alters the circadian rhythm. To help you out of the blue light emitting devices' dilemma, the screen dimmer app is very useful as they help neutralize the amount of blue light emission. So let us have a look at the best iPhone screen dim apps.
Dimmer—Adjust LCD Brightness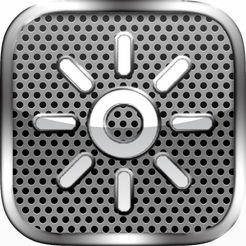 Dimmer is a free screen dimmer iPhone app. It is very useful as it helps you to adjust your iPhone's back light as per your luminosity choice in not time. You can launch this app from widget, that is, you can put in brightness presets to the widgets on your home screen. Due to this feature you can swiftly access your presets with very well brightness. There are 2 modes available namely, Advanced mode and battery mode. In advanced mode, you have preset function, can adjust numerical value, and a Timer function is also available. Whereas, the battery mode automatically adjusts the brightness level to current the preset brightness depending on the battery of your iPhone.
Brightness ⊕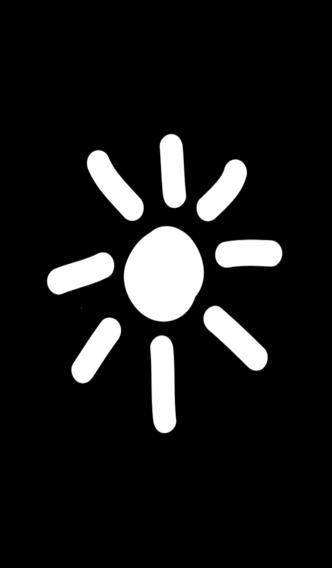 The Brightness ⊕ is an app that helps you easily adjust your iPhone's brightness as per your requirement. It is much easier, faster, and more suitable app as compared to the Settings app procedure. Its UI being user-friendly is very simple to use and is beautiful. In all, 3T customizable settings options are available. Not only it is an automatic screen dimmer iPhone app, but it also supports the iPhone 4, 4S, and iPhone 5 rear flash. Apart from all these features, it also provides a strobe feature as well as lock feature. In Put simple words, it is the best app to adjust your iPhone's screen brightness.
f.lux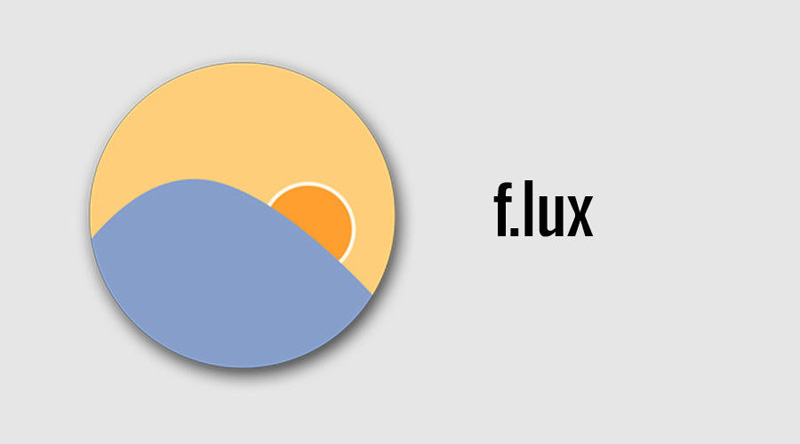 f.lux is among the most well-liked tools used to reduce blue light exposure. Another good thing about this app is: it is a free-to-download app. According to your iPhone's details such as day of the year, geographical location, and time, this iPhone screen dim app matches the appropriate amount of light needed depending on the time of day. Taking into consideration all the information, f.lux decides when the sun will set and accordingly adjusts your iPhone's screen with minimized blue light, that is, to a slightly amber-tined, warmer hue light. It is also an iPhone auto dim app as it changes your screen's color automatically in evening time.
Take a note that you can use this tool only if your iPhone is jailbroken.
Iris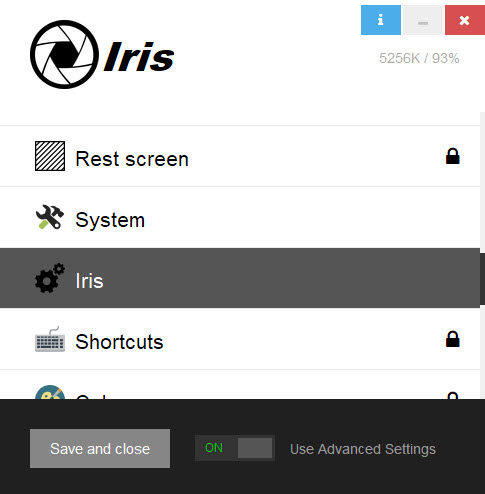 Being a cross-platform app, Iris is specifically intended to detect recognize if it is nighttime or daytime and accordingly change the screen color in order to minimize the blue light. The tool also offers various customizable options including brightness, color temperature, manual settings, automatic settings and so on. Alas, Iris is not a free-to-use tool. In order to enjoy all the advanced features, you are required to pay a tiny amount. However, it is not highly priced and is just for $5 (Iris Mini Pro) and $10 (Iris Pro). Apart from being so advanced with all the features, it is compatible with various mobile as well as desktop platforms.
Night Shift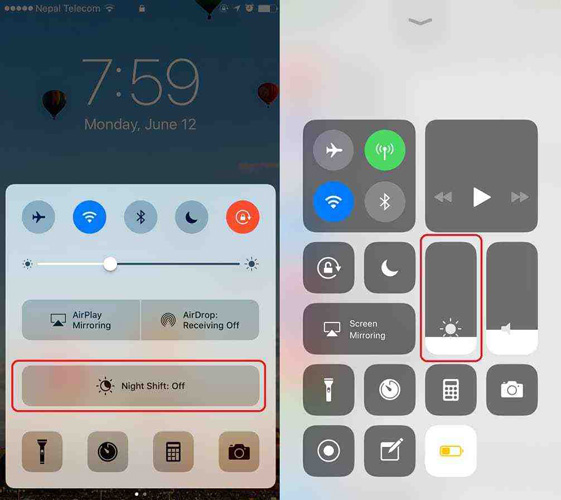 If seen properly, Night Shift is not an application to download but it is an iOS feature in your iPhone/iPad. Sadly, not many iPhone users are aware of this feature. If you are using iOS 9.3 or further version, you can no doubt use this feature. To turn on Night Shift, simply go to the control center and click on sun/moon icon. You can manually choose to use this feature till 7 AM, for the time being, or you can simply schedule it to automatically turn on and off at particular times every times daily. Apart from being an iPhone screen brightness dimmer app, it allows you to change the brightness level, warmth of the screen hue, and so on.
Apart from the above list, if in any case your iPhone gets dim screen stuck, you can go for Tenorshare ReiBoot to fix the issue and that too without any data loss. The tool will not only solve your iPhone dim screen stuck but also save your data from losing. It is a free iPhone recovery mode and iOS system recovery tool that is compatible with various iOS versions. We highly recommend Tenorshare ReiBoot to solve your iPhone dim screen stuck in an easy and convenient way.
Fix iPhone Stuck Issues without Data Loss
Summary
In the above article, we have highlighted the best brightness dimmer apps that will help you adjust your iPhone's screen brightness as per your requirement—no matter it is daytime or nighttime. Hope one of the apps listed above work for you. Share your feedback by commenting below.