iPhone 15 Battery Drains Fast: Causes and Solutions
by Anna Sherry Updated on 2023-09-13 / Update for iPhone 15
It is common for iPhone users to face issues with their batteries, so if your iPhone 15 battery drains fast, you don't have to worry about it. All you need to do is find out the root cause of the issue and find a suitable solution for you to enjoy the optimum battery health of your iPhone.
In this article, we will discuss the common causes behind iPhone 15 battery draining fast and what you can do to fix this issue.
Part 1: Why Is My iPhone Battery Draining So Fast?
If you are thinking, 'Why is my iPhone 15 battery draining so fast?' you can easily get your answer by checking the battery usage of your device.
Open Settings, scroll down and click on Battery to check the battery usage of your iPhone. It will give you an idea about the apps that are consuming your battery and making your iPhone 15 battery die quickly.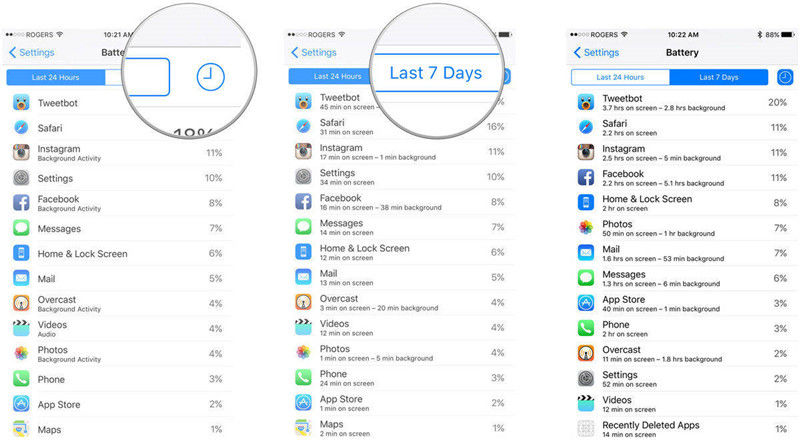 You can also access the Battery Health tab from here to evaluate the health of your iPhone 15 battery. It will give you an idea about the overall performance and limits of your battery.
Part 2: Ultimate Solution to Fix iPhone 15 Battery Drains Fast Issue
There can be many different issues that might be adversely affecting your iPhone 15 battery life and causing it to deteriorate over time. Diagnosing and fixing these issues one by one can be challenging, so it is better to use a professional troubleshooting tool like ReiBoot that can diagnose and fix battery-related issues within a few clicks.
You can use ReiBoot to enter the recovery mode of your iPhone with a single click and repair more than 150 issues in your device. Moreover, it supports all the latest iOS versions and Apple devices, so you won't have any issues in fixing the iPhone 15 battery dying fast issue with ReiBoot by following these steps:
Download and install ReiBoot on your computer system or Mac.

In the main menu, select Standard Repair to repair a wide range of issues with your iPhone without any data loss.

Download the firmware package of the latest iOS.

Wait for the Standard Repair loading to complete.
Once the loading is complete, your iPhone 15 will restart, and the iPhone 15 battery draining fast issue will be resolved.
Part 3: Additional Strategies to Fix iPhone 15 Battery Drain Fast
There are several other methods that you can try to fix the iPhone 15 battery drain fast problem. These methods are:
Way 1: Put your iPhone 15 in Low Power Mode
Since consumption of power is the main issue that causes iPhone 15 battery to die quickly, you should put your iPhone 15 in low power mode to check whether it fixes the issue. Enabling the low power mode is indicated by turning your battery status bar yellow, and it gets turned off after you charge your iPhone to at least 80%.
You can enable the Low Power Mode from the Battery settings: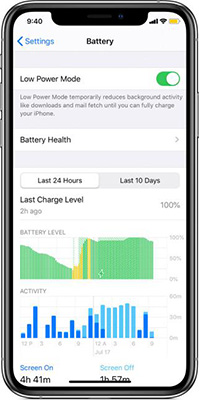 You can also enable the low power mode from "Control Center" of your iPhone 15:
Way 2: Limit Background App Refresh
Most of the apps in iOS 17 and iPhone 15 worm in the background as they have the background app refresh function enabled by default. It ultimately contributes towards your iPhone 15 battery draining fast.
You can turn it off by accessing settings, opening General Settings, and disabling background refresh. If you want this feature for messaging apps or any other app, you can customize it and turn it off only for extra apps.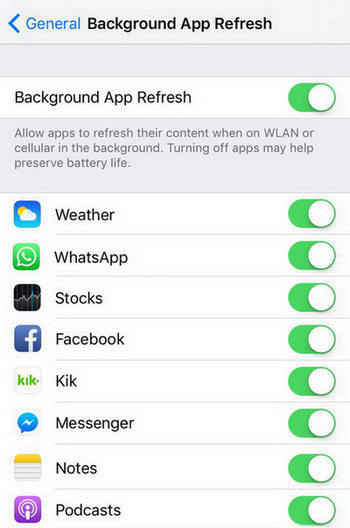 Way 3: Optimize Display Settings
It should go without saying that a brighter iPhone screen means its battery will die quickly. So, if you are using your iPhone with a bright light at all times, you should expect to charge it more frequently.
The best way to optimize your display settings is by enabling the Auto Brightness feature:
Open settings.
Access Display and Brightness settings.

Enable the Auto brightness settings.
Way 4: Turn the Raise to Wake off
iPhone 15 has a 'Raise to Wake' feature in which users can check the time and notifications by simply lifting their iPhone without pressing any keys. However, it consumes a lot of battery, so if your iPhone 15 battery dies fast, you should turn it off by following these steps:
Open Settings.
Click on Display and Brightness.

Disable the Raise to Wake option.
Way 5: Disable Location Services
Location services also consume a significant amount of the iPhone's battery because the location has to be updated in real-time. You can save this battery consumption by disabling the location services by accessing Privacy settings and turning off the Location services.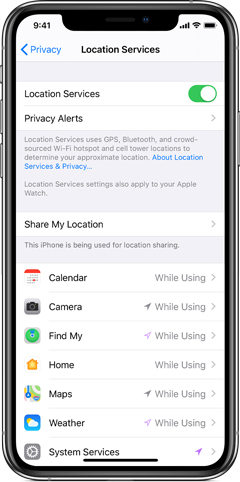 Way 6: Force Restart iPhone 15
It is possible that your iPhone 15 battery drains fast because the device needs a deep restart. You can easily force restart your iPhone 15 by following these steps:
Press and hold the Volume Up and Volume Down buttons simultaneously.

Press and hold the Power button for at least 5 seconds till the screen goes off.

Your iPhone 15 will now restart, and the battery is likely to perform better.
Way 7: Clear Out Unused Widgets
Putting too many widgets on your home screen can result in iPhone 15 battery dying quickly. Therefore, you remove the unused widgets and only keep the essential widgets to save your iPhone 15 battery.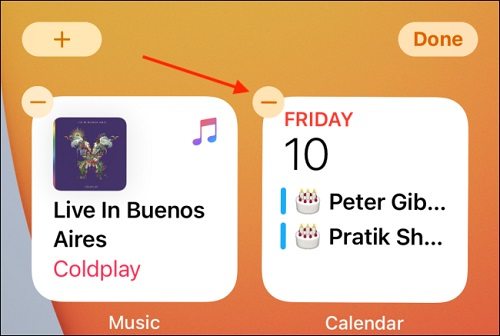 Way 8: Close Unused Running Apps
It is common for many users to keep different apps, especially social media apps, running in the background. It not only impacts the battery of your iPhone but also slows it down. Therefore, you should close the unused running apps.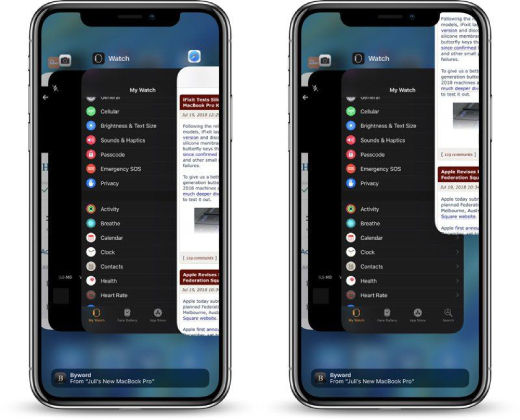 Way 9: Update the iOS and Apps
It is always a good idea to keep your iOS and apps up-to-date to ensure you don't face any bugs or errors. If you are facing battery issues, make sure that the iOS of your iPhone 15 and all the apps in it are updated to remove any bugs that might be interfering with the battery performance.
Way 10: Enable Optimized Battery Charging
iPhone has an 'Optimized Battery Charging' option that can make sure that your iPhone is not overcharged, even if you keep plugging it during the night. It will make your iPhone charge up to 80% during the night, and the remaining 20% can be charged after you wake up and use the device.
You can enable this feature by following these steps:
Open Settings.
Click on Battery Settings.
Access Battery Health.

Enable the Optimize Battery Charging option.
Conclusion
The bottom line is that you can try out a number of methods and solutions to fix the iPhone 15 battery-draining fast issue. These methods will ultimately help you in conserving power and optimize the battery of your iPhone.
Using a troubleshooting tool like ReiBoot will help you in diagnosing and fixing the issues more quickly and effectively. So, you should install it on your computer and use it to quickly fix the issues in your iPhone 15 to ensure you get the best performance from your device.
Fix iPhone Stuck and Update Issues without Data Loss