[iPhone User Guide] iPhone Only Shows Apple Logo, What to Do
by Sophie Green Updated on 2021-02-20 / Update for iPhone Fix
Many iPhone users complain that their iPhone only shows Apple logo. This, in most cases, means that your phone refuses to get past the logo screen and stays stuck there. If you are facing the issue on your iPhone, you cannot access your apps, data, and anything else that you have stored on your device.
You might want to fix the issue as soon as possible, as not doing so will only keep your phone unusable. Fortunately, there are multiple troubleshooting methods you can try to hopefully fix the iPhone only showing Apple logo issue on your device.
Part 1. If Your iPhone Only Shows Apple Logo During Restore, Update or Jailbreaking, etc.
There are different situations when an iPhone only shows Apple logo. If the issue only occurs while performing certain tasks such as restoring, updating, or jailbreaking your device, then you can try out the following methods and see if they help resolve the iPhone keeps showing Apple logo issue.
1. Charge your iPhone/iPad
Insufficient charge often leads to many issues, and whenever you have an issue like iPhone just shows Apple logo, you need to charge your phone and see if it fixes the issue.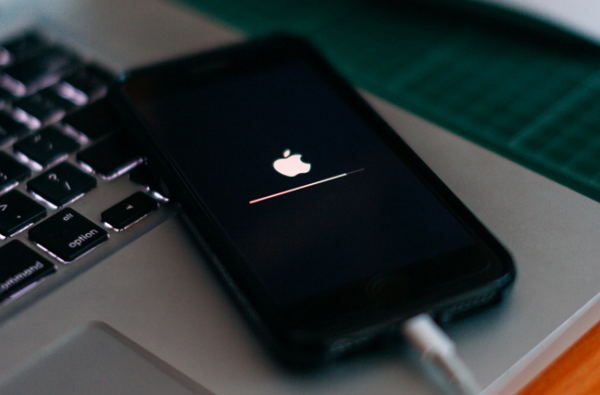 Plug your iPhone into a charging port and let it charge at least 80%. It will then boot-up normally and your issue will be fixed.
2. Check USB cable and USB port
The other two things you need to check are your USB cable and USB port. These items are responsible for connecting your phone to a computer and charging port and these must be in working condition to detect your device.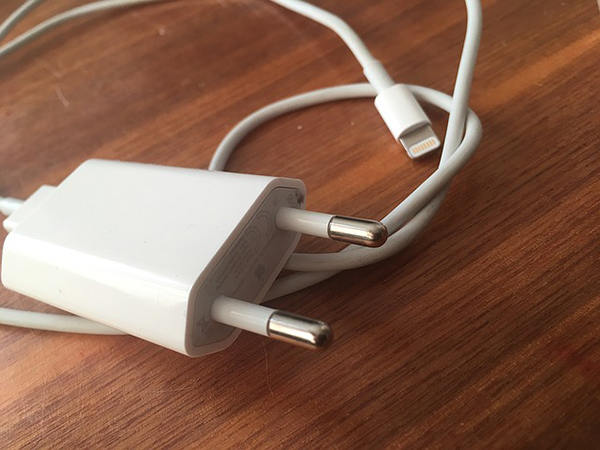 If you find any of these are defective and they do not work as they are supposed to, get them replaced with the original Apple items.
3. Force restart your iPhone/iPad
Issues like iPhone shows Apple logo can sometimes be fixed by simply force rebooting your devices. While it may not work if the cause is a major one, in most normal cases it should get the issue resolved for you.
For iPhone 8 and later: Press and quickly release the Volume Up button. Press and quickly release the Volume Down button. Press and hold the Side button until you see the Apple logo.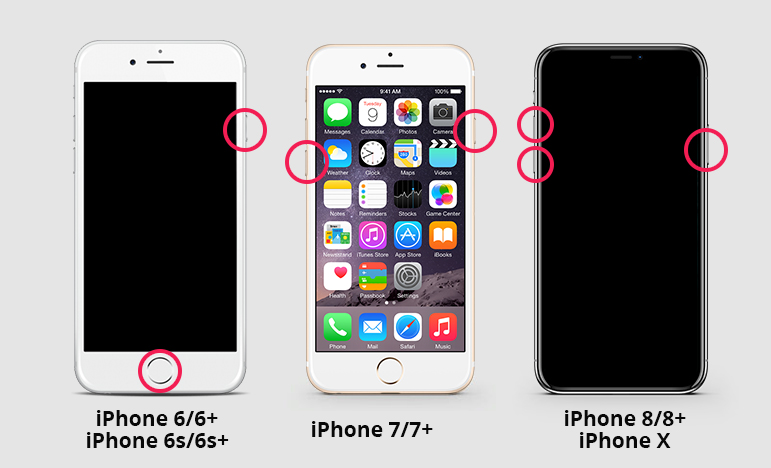 On iPhone 7/7 Plus: Press and hold both the Side (or Top) button and the Volume Down button until you see the Apple logo.
For iPhone 6s and earlier: Press and hold down both Home and Power buttons to force reboot your iPhone.
4. Boot into Recovery Mode and Restore iPhone (Data Loss)
If you do not mind losing the data stored on your iPhone, you can restore your iPhone which will install a fresh version of the operating system on your device.
Launch the iTunes or Finder app on your computer. Connect your iPhone to your computer.

Get iPhone into recovery mode. (The steps to enter recovery mode various from iPhone models, you can get more details on how to enter recovery mode on iPhone.

Pic. iPhone recovery mode

A prompt will appear in iTunes on your computer. Click on Restore to restore your device.

Pic. restore iPhone
Once the phone is restored, the iPhone just showing Apple logo issue will be gone. But if you never synced iTunes before, iTunes may not recognize iPhone in recovery mode and return errors.
5. Use iOS System Repair to Fix iPhone Showing Apple Logo without Data Loss
In most cases, the reason for why iPhone only show Apple logo and won't turn on is because the core system went wrong during its startup routine. You need a profession iOS system repair tool to help you reinstall iOS. Tenorshare ReiBoot is such a software that allows you to repair the core system of your iPhone without deleting any data. It can fix the iPhone showing Apple logo but not turning on issue pretty easily and quickly. The following is how you do it.
Grab the software and install it on your computer. Plug-in your iPhone to your computer and launch the software. Select 'Start' in the software.

Click on 'Standard Repair' on the screen that follows.

Click on 'Download' to download the firmware for your iPhone.

Wait for it to fix your iPhone. Unplug your iPhone from your computer when it is fixed.
The "my iPhone keeps showing the Apple logo" issue should now be fixed on your phone.
Part 2. If Your iPhone Keeps Showing Apple Logo After Dropped/Water Damage
Hardware damages can cause software issues on your iPhone. If yours has had any physical damage, you need to use one of the following methods to fix the "my iPhone shows Apple logo but won't turn on" issue on your phone.
1. Get phone support from Apple
Apple provides you with phone support wherein they give you instructions on what to do to get rid of the issue on your device. You can get a phone appointment online from their website.
It is a pretty easy way on how to fix iPhone that only shows Apple logo.
2. Visit Apple for Help
In case the phone call instructions did not work for you, you can visit one of the Apple stores and have the team there check your device for you. This is a recommended method as they will be able to investigate the device which cannot be done over a phone call.
It should definitely resolve the iPhone wont turn on but Apple logo shows issue on your device.
3. Take to A Repair Store If Your iPhone is Out of Warranty
If your iPhone warranty has elapsed, you may need to bring your phone to a third-party mobile repair store. These stores can easily repair devices that are out of warranty and you can consult a good one for your device.
It should hopefully fix the iPhone wont turn on keeps showing Apple logo issue on your phone.
Wrapping Up
Your iPhone keeps showing Apple logo but wont turn on is not a normal issue and you should look into it as soon as possible. With several methods available out there to get rid of the iPhone only shows Apple logo doesn't start up issue, you should not have much of an issue fixing your phone.