What to Do If iPhone Message Not Delivered (2023 New)
by Anna Sherry Updated on 2022-09-01 / Update for iPhone Tips
After updating to iOS 16, I can not send or receive text messages to android phones. What can I do to fix this?"
The error message "Not Delivered." means that the file or photo you're trying to send does not reach its destination. It's quite irritating when your iPhone is unable to send messages and you don't know the reason. The good news is that this problem can be fixed easily. You can solve this issue by doing the below-mentioned 5 easy things to know what's stopping your iPhone from sending messages.
Why Would A Text Message Not Be Delivered on iPhone
There can be several reasons why a text message is not delivered on iPhone.
The person you are trying to send a message to may simply have turned their phone off, especially if someone is traveling or if it's bedtime.
This can also happen if the person's phone is on airplane mode as it makes the phone unable to receive iMessages, SMS, or calls.
The only thing you can do in this case is to wait patiently if it's not that urgent. It will be delivered eventually.
5 Things to Check When iPhone Messages Not Delivered
If your message has still not been delivered after quite a time, then you should be looking for some other solutions. Luckily, here are the 5 common things to check when iPhone messages are not delivered that are possibly preventing your iPhone from sending messages. Let's find out!
1. Check If the Network Is Working
The first thing you need to check is whether your phone is connected to the internet or WiFi or not. If not, connect it immediately and try sending the message again. Moreover, you may also need to make sure that the network you're using is working. If the message is still not delivered, probably because you don't have good cell coverage or Wi-Fi service. In addition to that, also check if your iPhone is in Airplane mode.
2. Check If the Recipient's Phone Number Is Correct
The next thing you can do is to check if the phone number that you are trying to reach is correct. If you mistakenly entered the wrong number or the number entered is not working anymore then the messages will not be delivered. Another reason for not delivering messages on iPhone could be that your number may be blocked by the recipient which is preventing you from sending the text.
3. Check the iMessage System Status
Don't forget to check if the iMessage and Send as SMS are toggled on in your iPhone's Messages settings. It is worth noting that only Apple devices support the iMessage system. It may be possible that iMessage might be turned off on your phone. To see the iMessage system status, open the Settings app and tap Messages, then ensure the iMessage is on by swiping the button to the right (to green).
Sometimes, the iMessage status is "Waiting for Activation.". It appears when the services are not yet fully activated on your phone. All you can do in this case is to wait for the phone to finish the activation process and try sending it again when it's done.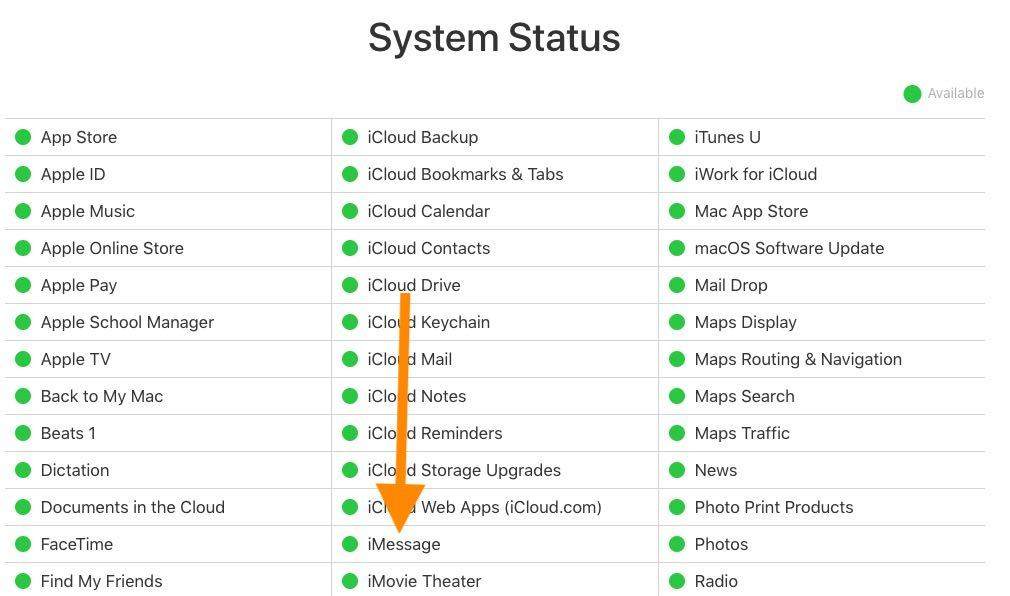 4. Check If the Recipient's Phone Supports the Message
When you see that the network you're using is reliable along with the activated iMessage status and still you see a "Not Delivered" error message on your screen. The problem can be with your message. If you see an exclamation mark at the end of the error message. Try sending it again or try sending it as a text message instead of iMessage. Also, make sure that the message you're trying to send is supported by the recipient's phone. Not every type of message is supported by every phone type.
5. Restart Your iPhone to Check If It Can be Solved
If you have tried all of the above and still got one or more messages that are not working. Try restarting your iPhone. It may be able to send messages again.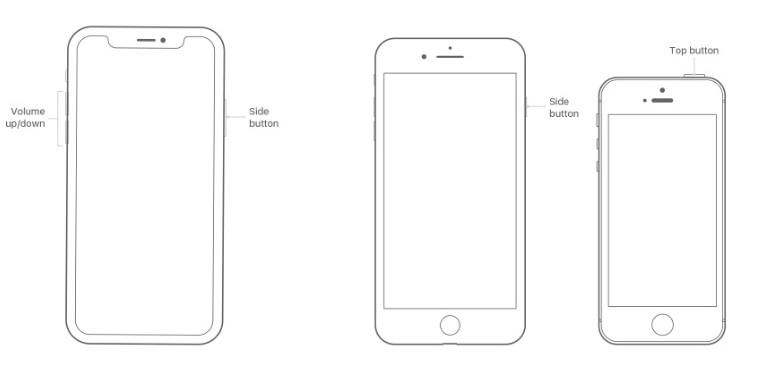 How to Fix iPhone Message Not Delivered If It Is Software Issue
What if the problem you are facing is a software issue. iPhone message not delivered error sometimes occurs when the iOS is updated recently or working correctly. It is a technical problem. Fortunately, Tenorshare ReiBoot can help you out in this matter. It is an efficient tool that can fix this problem for you. Other than fixing the iPhone problem, it can solve various iOS system problems. Using Tenorshare Reiboot is a great method to fix this problem. Below are the instructions on how to fix iPhone messages not delivered using TenorShare Reiboot.
Download the Reiboot software on PC or Mac.

Run Reiboot on your computer and connect your iPhone to the computer. Once the device is recognized click the start button.

You can choose between Standard Repair and Deep Repair. In deep repair the success rate is high but it will cause data loss. So if the Standard Repair fails you can take Deep Repair options.

After selecting from the above options the new page will give you an option to download the firmware. If you are ready for your repair. Click download.

Once it's downloaded or imported click Start Standard Repair or Deep Repair whatever option you have selected previously.

Wait for the setup to complete.
If you still have any confusion, here's a video tutorial about how you can use Reiboot to fix software issues.
Conclusion
The error of iPhone messages not delivered is common and usually occurred due to common things as shared above. But, if the problem is with software then use Tenorshare ReiBoot to fix all the iOS system issues of your iPhone. Hope this guide is helpful for you if you face the problem of messages not being delivered on your iPhone.
Fix iPhone Stuck Issues without Data Loss