How To Spoof Pokemon GO iOS? 9 Tools For You
by Jenefey Aaron Updated on 2022-12-20 / Update for iPhone Tips
I was very fond of Pokemon Go, and in this lockdown situation, I thought it would be an excellent way to pass the time. But the game is telling me to go to the Gym. Is there a way to proceed with the game?"
Pokemon Go is one of the most popular games on iOS. Played by millions of people, the games require completing specific tasks by visiting the specified locations. Now, this particular issue can be dealt with using a location masking app. So, if you want to know: what is spoofing in pokemon go and 9 Pokemon Go Spoofers Recommended, check out our article below.
Part 1. 9 Pokemon Go Spoofers Recommended
What is spoofing in pokemon go? Spoofing Pokemon Go is using third-party apps to fake the location of your iDevice to realize play the game without actually moving in the real world.
How to spoof Pokemon go iOS? Well, even in this pandemic, you will still be able to spoof Pokemon Go with some spoofing tools. We can assure you that there are applications that are equipped for the said task to answer your question. Here, check out the 9 capable apps we have listed below.
Top 1. Tenorshare iAnyGo
Pokemon Go how to spoof iOS? If you want to spoof location on iPhone for entertainment or security purpose, the best choice is with the help of Tenorshare iAnyGo. Follow the steps below to change iPhone location.
After installation, run the program on your computer, then select the default mode 'Change Location'.

Now, connect your iPhone to the computer. If it's the first time to connoct, you need to unlock your device and trust the computer. After that, click the 'Enter' button to start.

The last step is to select an address on the map, then click 'Start to Modify'.
Congratulations! You have changed your iPhone location successfully.
Top 2. Nord VPN
VPN are the most effective ways to mask the location while playing Pokemon Go. There are several VPNs recommended by the users, but Nord VPN is one of the best.
The app made its name by masking the location via a running proxy server. No one will be able to recognize your IP address, and all your data will get encrypted.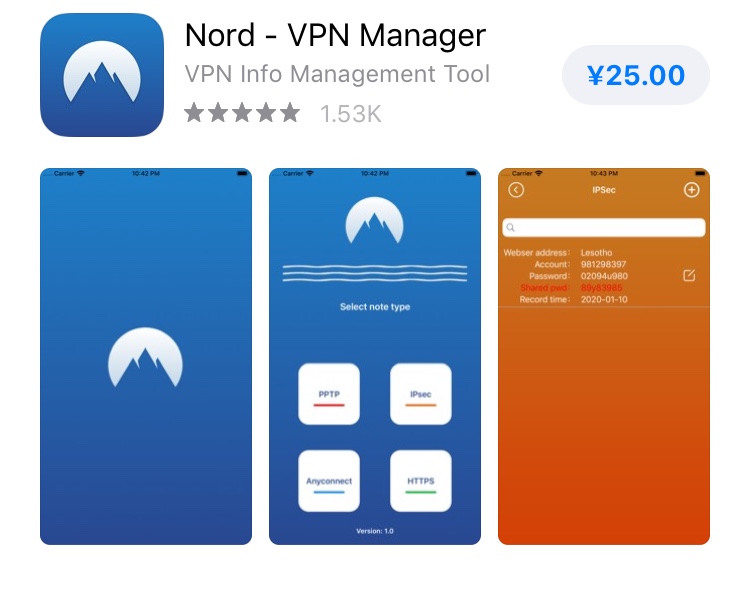 Operation is very simple. Here's how to GPS spoof for Pokemon Go on iOS…
Download and install Nord VPN.
Now, go to Settings and deactivate your lock screen passcode.
After that, connect the device to a computer and turn on the Airplane Mode on your smartphone.
Now, visit the website, and follow the on-screen instructions.
Now, go to the Cydia Store and get the location spoofer.
Make sure that tsProtector is activated.
Now, it is time to enable the VPN of the device and make sure that it matches the location on the spoofer app.
Now, you can run Pokemon Go and play.
Pros
Nord VPN is very secure, and it won't be detected by the Pokemon Go game.
Jailbreak is not required for the installation.
Cons
You won't be able to drop your location pin.
You will be restricted to the server's location.
Only a free trial version is available, but in order to access all its functions, you have to get the paid version.
Top 3. iSpoofer
iSpoofer is also a very popular application for location spoofing. It comes with a joystick and teleporting abilities. The app is easy to operate, and it has been proven very useful.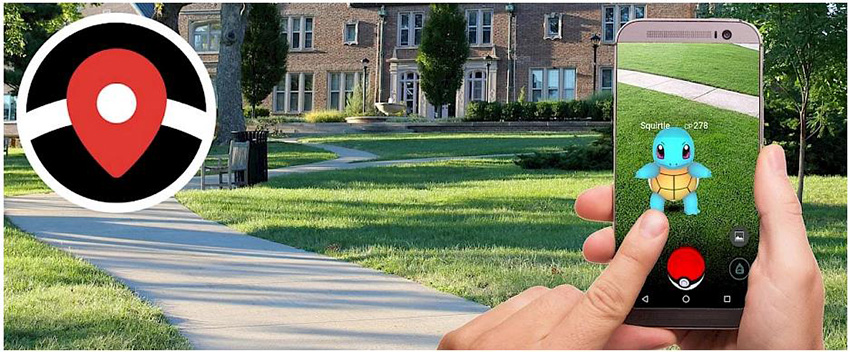 Here's how to GPS spoof Pokemon Go iOS…
Download and install AltStore Server, iCloud for Windows, and then AltServerPatcher on your computer.
Then, select a custom IPA link from the provided list and then copy the link to IPA URL.
Now, click on 'Patch' and then run the AltStore Server desktop app.
Then, click on your 'Device Name' under 'Install AltStore'.
Finally, go to the 'Device Management' under Settings, and provide the Apple ID.
Now, you can successfully run the iSpoofer app on your iPhone and play Pokemon Go.
Pros
This app is safe to use.
Easy to use.
Jailbreak is not required for installation.
Compatible with all the devices running on iOS 12.
Cons
In order to operate, the app requires a Windows PC.
The Premium version costs $12.95 a month.
Top 4. TUTU App
You can say that TUTU is designed for spoofing for Pokemon Go. It provides satisfactory service, and it is also one of the most popular names on the market. The app allows the users to catch Pokemons without physically migrating to any actual locations.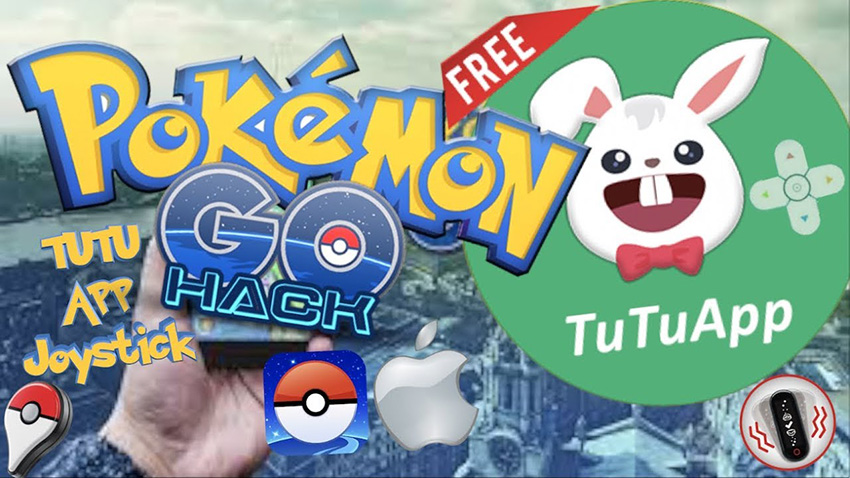 The operation of this is pretty simple. Here's how to spoof in Pokemon go iOS…
Download TUTU on your iOS device and then launch it.
Go to the search bar and locate Pokemon Go. Download it.
Now, you just have to follow the on-screen prompts.
After the setup is finished, you will be able to play Pokemon Go by spoofing your actual location successfully.
Pros
Joystick control is simple.
Works easily with Pokemon go app.
Activates teleport to move faster.
Cons
Possibility that Niantic mat detects the location spoofing after too much use.
Top 5. PokeGo++
The next app on this list is called PokGo++. It is also a very popular application with a wide array of features.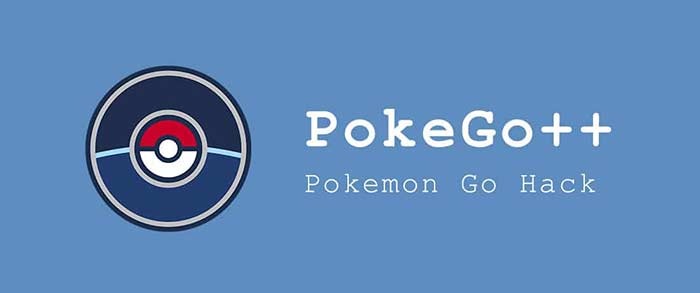 The app is easy to understand. Here's how to GPS spoof in Pokemon go iOS…
Remove Pokemon Go from your iOS device.
After that, get the BuildStore setup for your mobile.
Then, install PokeGo ++.
Sign in via your Pokemon Go account.
Now, navigate to Settings, and look for the Spoofing option.
Activate 'Fake Location'.
Now, you just have to save your place by selecting the proper timeline.
Pros
Mind-blowing list of extra features.
Manual location masking is available.
Cons
The app only works for Pokemon Go.
Jailbreak is necessary.
Still, there is a chance of your Pokemon Go account getting blocked.
Top 6. Relocate
Unlike its name, the Relocate app will only help you to mask your actual location. You will be provided with a fake GPS interface for the operation.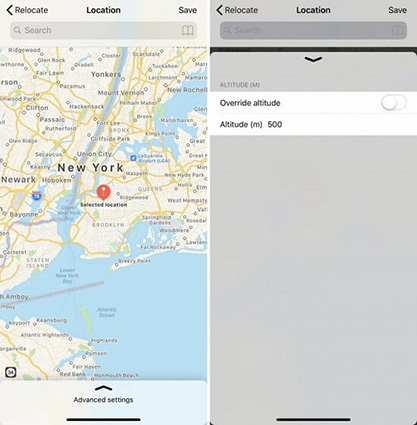 Here's how to spoof Pokemon go iOS 10 with Relocate…
Download and install Relocate.
Run the app.
You will be provided with a GPS interface.
Choose a location of your choice.
The app will take care of the reset, and you won't get detected.
Pros
Relocate is easy t-o operate.
Available for free.
Compatible with all iOS 12 devices.
Cons
Jailbreak is required.
There is a possibility that you might get detected by the Pokemon Go game.
Top 7. iOS Roaming Guide
If you want to spoof your location without the help of your computer, then iOS Roaming Guide is for you. This app is resourceful. It makes it easy to mask the location.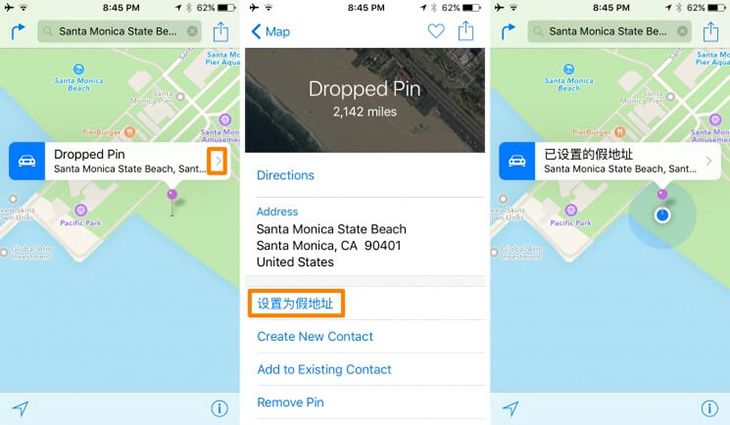 Check out the steps below;
Before you install the app, you need to jailbreak the iOS device.
After the jailbreak, install the app after downloading from Cydia.
After that, the app is very easy to understand. Just mask the location from the settings.
Pros
This app is available for free of cost.
Operation is simple.
You will be able to pin any location of your choice.
Cons
Jailbreak is necessary.
If you use this app on a regular basis, then you might get detected by Niantic.
Top 8. iPokeGo
iPokeGo is another top app designed or this task. It comes with a lot of additional features. The app will help you to play under the radar.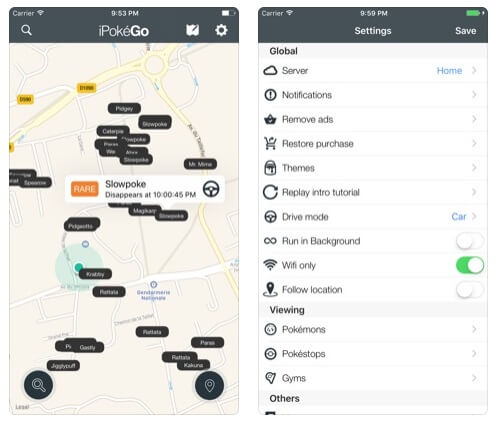 Its operation is simple. Here's how to spoof your GPS for Pokemon go iOS…
Get the latest IPA file and then get the Cydia impactor.
Connect the iOS device to the computer and then run CydiaImpactor.
After that, you have to provide your Apple ID email address and then Apple ID password and proceed.
The app is now successfully installed; now go to its Settings and mask the location.
Pros
Operation is simple.
There are a lot of features, both free and paid.
Jailbreak is not required.
Cons
High possibility of your Pokemon Go profile getting banned.
Most of the useful functions are not available for free.
Top 9. iTools
iTools is a professional app designed for managing the contents of your iOS device. The app is not only able to mask location but other tasks like backup and restore iOS devices as well.
let's check out; how to spoof on pokemon go iOS with iTools below…
Download and install tool.
Then, connect the iOS device to the computer.
Establish a proper connection, and then the app will instruct.
The working of this app is very simple. All the details will be provided to you.
Pros
Jailbreak is not required.
If you are Premium users, then you will have limitless options to spoof your location.
Capable of backup and restore of iPhone data.
Operation is simple.
Cons
The free version will only provide you with 3 changes in location.
The Premium version starts at $5 per month for every device.
Part 2. Can you Still Spoof in Pokemon Go 2020?
While the Global Health Crisis caused by the Novel Coronavirus pandemic, COVID-19 is keeping humanity on edge, Niantic made an announcement. Today, on 25th March 2020, Niantic announced the changes to their Pokemon Go Research Tasks via Twitter.
Although specifics weren't announced, but they did provide a list of tasks that are being changed for the moment. Basically, they are adjusting for the sake of their users so that the required tasks can be completed without leaving homes. All these instigated when the company made changes to their most recent Paid Special Research Event. There will also be some changes to the gameplay element to support the recent corrections.
The changes in the tasks are mostly motivated to avoid Gym time;
Battle in a Gym
Win a Gym Battle
Battle in a Raid
Defeat 3 team Go Rocket Grunts
Battle in a Gym 5 Times
Win a Level 3 or Higher Raid
Win 5 Raids
Use a Super-Effective Charged Attack in 7 Gym Battles
Win 3 Gym Battles
Send 10 Gifts to Friends
The Research Tasks:
Hatch an Egg
Hatch 3 Eggs
Hatch 5 Eggs
As per Niantic, no specific tasks are removed. Another important information that the players who have collected the tasks beforehand, they can finish them and collect the rewards.
Conclusion
Therefore, if you determined to play Pokemon Go and complete the tasks during this pandemic without getting out of your house, then you can use any of the apps from the list as a recommendation. These are top apps in the respective fields; they won't let you down.
Freely Change GPS Location without Jailbreak!
Plan a route by selecting two or multiple spots on the map
Easy to simulate GPS movement based on customized route
GPS joystick to take better control
Import GPX file to start a designed route
Change up to 15 iOS devices' location on 1 PC/Mac