How to Spoof Location on iPhone with Software? Here Are 5 Tools for You!
by Sophie Green Updated on 2020-08-26 / Update for iPhone Tips
Spoofing location is a smart way to use application or visit sites that are banned in your country. Location tracking has empowered software to serve users in a significant way. There are various methods to trick applications or websites that use your location to work. We can spoof iPhone location by using the methods we have shared in this content. It may sound easy to you, but the process of iPhone spoof location is complicated due to tight restrictions.
Part 1: Spoof iPhone Location with Computer/iPhone Software
In this part, we are talking about how to spoof location iphone by using software. Including iPhone and computer software. You don't have to jailbreak your phone or do anything else complicated, there is always a software for you to use in the following three applications.
Way 1: Spoof iPhone Location with Computer Software
No iPhone user has to jailbreak his or her phone for learning how to spoof iPhone location. All they have to do is utilize software for you to spoof iPhone location most simply. After researching on the internet, we came to know about Tenorshare iAnyGo application for PC. It offers the easiest way to simulate GPS movement on your planned route. Besides, it equips you with the choice to save various places or record to plan the route. The most surprising thing we noticed is that this is compatible with the latest and upcoming iOS 14 along with for iPhone SE/11/11 Pro/XS/XS Max/XR. Follow the steps below to determine how to spoof location on iPhone.
Download, install and run the application on your PC. Change Location is the default mode for this.

Use a USB cable for connecting your iPhone with your computer. Unlock your device and hit "Enter" to begin. Tap "Trust" on your iPhone if asked to "Trust this Computer."

Type the address/GPS coordinate of the location of your choice. We are selecting New York. After that, click on "Start to Modify." Congratulations! All the location-based apps will now use the fake location chosen by you.
Way 2: Using iPhone Spoof Location Software (No Jailbreak)
Software 1. Location Simulator
If you want to learn how to spoof location on iPhone Pokémon Go, using a location simulator would be a great thing. Xcode is a third-party application and a feature released by Apple for in 2013. In other words, it is also known as Location Simulator. You need to get familiar with this because it may seem complex to use. Using this will not require you to jailbreak your iPhone.
Software 2. Double Location
Without using your PC, learn how to spoof location on iPhone or any other location-based app using Double Location. This will not ask you to connect your device to PC or jailbreak your iPhone. It comes in the form of a device; you have to plug into your iPhone and simulate to any place. The double location has the support for iOS 10 to iOS 13 versions. Another unique thing is it has the compatibility for all the apps installed on your iPhone. Social media applications, GPS based games, location tracker, Double Location can work with any apps. Apart from the device, you will also get an apple certified lightning USB connector.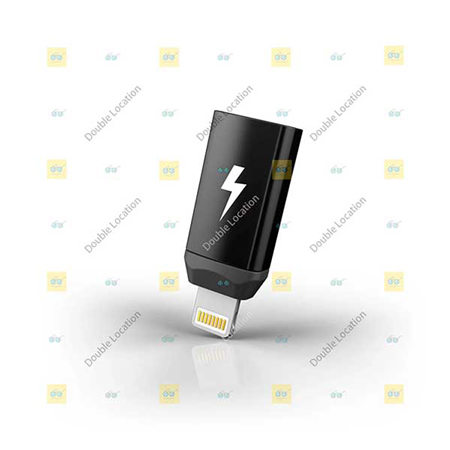 Way 3: How to Spoof GPS Location on iPhone by Jailbreaking iOS
Jailbreaking your iPhone isn't the right thing to do if you are not much into tech. But this will give you the power to change some native setting depending on the version of iOS your iPhone has. On the App Store, you can find many apps that can do this job for you.
Part 2: Are You Ready for iPhone Spoof Location?
Faking your location on the iPhone isn't easier as it is in Android. However, there are plenty of advantages behind iPhone spoof location.
Advantages of iPhone spoof location
If someone is tracking you with Find My application, spoofing your location is the best choice to escape from being tracked.
Some apps may be prohibited in your country by the government so you can iPhone spoof location for accessing and using them.
You can block the illegal apps that use your location for malicious intent.
Disadvantages of iPhone spoof location
Somehow if any location-based game finds out that you are spoofing the location, it can suspend your gaming account.
Same goes for applications that need access to your location to show you the correct results.
Conclusion
We assume that you have gone through all the ways listed here for spoofing your location on iPhone. Almost every vital thing has been discussed to let you know how to spoof location on iPhone. Kindly use our recommended application iAnyGo for spoofing location effortlessly on your iPhone.
Releated Questions of Spoof Location iPhone
Q1: how to spoof location on iPhone pokemon go
Pokemon Go is a popular location-based game that functions based on location. In some countries, this game has been banned after facing criticism. If you want to enjoy this game and win easily then spoof iPhone location to enjoy playing pokemon Go regardless of your location.
Q2: how to change GPS location on android
Even if you are using Android device, there is no way to change your location in the phone. For this, many applications are available on Play Store. Install a reliable fake location app on your android device and use it for shifting location from one place to another.
Q3: how to trick tinder location iPhone
Are you unable to find your favorite match on tinder from your desired location? Don't worry when you can try iPhone location spoofing. This way, you can trick the tinder application to find your perfect match from another country or location of your choice. Meet the life partner from your dream location.