How to Secure iPhone Privacy
by Jenefey Aaron Updated on 2019-07-25 / Update for iPhone Tips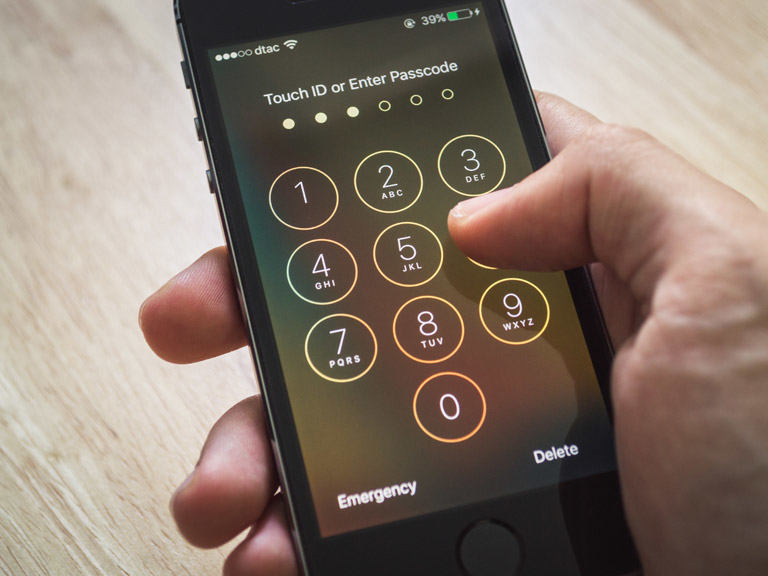 In this modern era where almost everything in our lives involve technology, computers and smartphones staying secure is a big issue. People are connected to outside world via social media and communication apps from their phones and computers 24/7 hence there are greater chance of personal data being misused by others. Every big organization is guilty of putting eyes on your personal data, these organizations may involve government, advertisers or any social media company.
If you are an iPhone user then we have you covered, you can follow this ultimate guide to make your iPhone safe and secure and we will also tell some iPhone security tips. We don't claim to make your device impenetrable because that is somehow impossible but we will describe how to fill up every hole that is leaking data. With the tips and apps enlisted below you can put some constrains on how much data goes out of your iPhone without disrupting daily actions and also some ways on how to detect spyware on iPhone.
Configuring System Settings
The very first thing you need to do is making your iPhone's general settings more secure and hard to penetrate. All these settings can be configured on your iPhone settings without involving any third party app.
Setting up Passcode:

This sounds so obvious and almost everyone uses passcode on their iPhone and there is no reason why not to use it. But the problem is people often use a passcode which is pretty easy to exploit. Always try to set your passcode long in length and having numbers and letters too because it will become much more harder to break through.

You can set Passcode by navigating to "Settings > Touch ID & Passcode"

Avoid Touch ID:

I know it sounds strange but trust me avoiding Touch ID will make your phone more secure. For convenience its great but for privacy it's a mess, people can exploit it while you are sleeping and you can also be forced to use your fingerprint to unlock your phone. They can't make you speak out passcode therefore we suggest you to don't use touch ID.

You can turn off Touch ID by navigating to "Settings > Touch ID & Passcode" and disable toggle for "iPhone Unlock"

Don't use Widgets:

Widgets are great but for privacy concerns it can display personal information and data that you normally won't allow to be accessible without unlocking your iPhone on lockscreen.

You can delete widgets by swiping right on lock screen and tapping "Edit", delete all the widgets which displays data you can't allow strangers to view.

Hide Notification Content:

Having notification alert on lockscreen is handy and no one will want to disable that, but displaying content of mails and messages on lockscreen is something that you want to avoid at all costs. You can disable notification previews very easily by navigating to "Settings > Notifications" and then disabling previews for Mail and Messages

Turning of Access of your Personal Data for Apps:

If you want to know how to protect your iPhone from spyware, simply navigate to "Settings > Privacy". You will be able to see complete lists what apps are using what services, if some photo editing app wants access to your contacts that's probably something weird. In privacy settings you can manage access to system services like contacts, location, photos, email, calendar and more. You can also restrict apps you don't want to share data with, go through the complete list and disable access to all apps that you don't remember giving access to.

Using Find My iPhone:

This is one of the best way to protect iPhone from theft and finding it, in case you have lost it somewhere. Good thing about "Find My iPhone" is that you can track your phone and also wipe your data remotely. Some people also argue using Find My iPhone gives Apple access to your data, which is quite true. If you don't want to use it for this reasons, it's up to you but this is probably the best way to tackle phone theft.

Turning of Home Screen Features:

Some home features like, Siri, Today View and Wallet gives out personal information on your lockscreen. You can also reply to any incoming text without unlocking the phone, you may also want to disable that. In order to disable home screen features navigate to "Settings > Touch ID & Passcode", find and tap "Lock Screen access" and remove the features you want.

Disable Location Service:

There is a map feature which tracks wherever you often go in order to improve search on iPhone, if you don't want anyone to track your location and want to hide iPhone location just turn off tracking by navigating to
"Settings > Privacy > Location Services > System Services" and find "Frequent Location" there and turn it off.

Don't open Unknown Links:

You may often receive a text or email containing unknown links, these links are spam most of the time and contain viruses and potentially damage your device. Phishing pages and scam sites is something you must always avoid at all cost. Sometimes you don't open up the link but certain popups and ads may occur automatically and open other websites, if you want to protect iPhone from popups then try using Tenorshare iCareFone.
iCareFone is a multifunctional expert program which provides deep support to your iOS devices, it contains different tools like repairing update stuck, boosting performance, transferring data, blocking ads and popups and much more. It is must have app for your iPhone, it will help you fix all of your problems.