[Solved] iPhone Ringer Keeps Changing by Itself
It just slowly starts decreasing in volume as the day goes on and it has caused a few late mornings. I have an iPhone Xs max and I'm on version 13.3. Please help."

-- From Reddit
iPhone brings tons of upgrades and new features along with iOS updates. With the refresh, there enters lots of bugs and issues regarding software and hardware in some cases. iOS 13 is causing severe problems recently. There have been several problems regarding sound and volume. The actual devastating issue with iOS 13 is the ringer volume keeps changing. Imagine you set the ringer volume to 100% waiting for an urgent call but do not notice phone ringing. iPhone X ringer volume decreases by itself to 5% eventually and misses the call. The issue can occur when you are charging your iPhone, keeping it stand by for a long time, or keeping the iPhone in your pocket.
Why Does My Ringer Keep Turning off on My iPhone
There are several reasons for the ringer keeps turning off on the iPhone. The issues may be critical sometimes when you have an essential call to receive. The reasons may be the followings:
Wired or Wireless Devices Connected to iPhone
You may have any wired headset with Bluetooth or any wireless devices connected to the iPhone, which decreases the ringer volume. If such behavior is noticed, consider disconnecting them for a solution.
Stuck Ringer Volume Key
Due to the iPhone case, your mobile volume key might get stuck on pressed. Consider checking it, if any those issue is found consider removing the case cover.
Sticky Volume Keys
Due to lubricants or wet hands, sometimes it's possible that volume keys get sticky and stuck on volume decrease.
Hardware Problem after iPhone Crash
iPhone, when crashed on the floor, can cause harm to the hardware and show some unusual behaviors like changing ringer volume and iPhone not ringing loud.
How to Fix iPhone Ringer Volume Decreases by Itself
There are multiple solutions to a couple of issues related to fixing iPhone ringer volume, decreasing itself. Having quality and large enough sound while calling someone is an important feature to have. The crashing of sound volume while ringing for phone calls is annoying. Here we walk you through the possible solutions for the given problem;
Way 1: Remove The Protective Case on Your iPhone
Here is a guide to properly remove protective cases on your iPhone.
Lay your phone on the soft surface so that while removing the case, you don't end up dropping your iPhone and breaking it.
Begin while removing the upper left corner between home and the ringer volume. Try removing the cut with the thumb if it doesn't work use fingernails. It must not take that much effort while removing.
Remove the adjacent corner from where you begin removing.
Grab the iPhone and slide out the protective cover gently.
To not damage the ringer volume and power button, double-check if these are stuck with the case.
Way 2: Switching off the "Change with Buttons" in Sound Settings
Consider the following setting changes to enable proper ringing volume.
Go to setting application
Search for "Sound and Haptics" setting

There you will see "change with buttons" and slider, enable the setting so that the prior error is fixed regarding ringing volume even if the sound is set to maximum.

pic: turn off chage with buttons
Way 3: Disconnect Bluetooth Headphones
If an error is regarding the Bluetooth connection, which keeps changing by it, follow the steps to disconnect them.
Go to setting application
Search for Bluetooth application
Tap on the information (i) icon next to the Bluetooth device.

Then, tap forgets this device.

pic: disconnect bluetooth headphones
Way 4: Restart Your iPhone
Just simply restart your iPhone to check if it can fix the problem. If the problem that iPhone ringer keeps changing by itself still exists, then move onto the next step.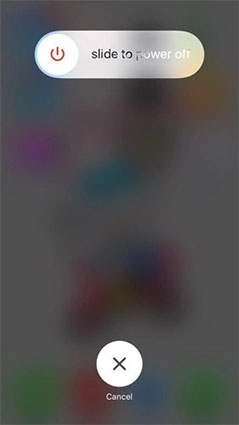 Way 5: Update iOS to The latest iOS 13.3
Updating iOS brings lots of changes with software and their optimality. This guide will solve the issue regarding iPhone no sound, but ringer works.
You can update iOS wirelessly, set automatic update, and manually update with PC.
Go to settings
Go to General settings
Tap on the software update, read the manuals, and hit "Update Now."

Wait till the update is complete, and the device will reset itself with the new updates.

pic: software update
Way 6: Erase All Contents And Settings
Erasing all the contents and settings can reset all the problems if software caused and solve the issue related to ringer volume lowering down. These are steps to delete all contents and settings:
Go to settings.
Go to General and then Reset

Tap on Erase All Contents and Settings.

pic: erase all content and settings
Way 8: Repair iOS to Fix iPhone Ringer keeps Changing on Its Own
The most effective way Repair iOS to Fix iPhone Ringer keeps changing on Its Own with an iPhone can be using Tenorshare ReiBoot, which is a popular yet best tool to repair and recover Apple devices. What Tenorshare ReiBoot does is; it puts your device in recovery mode and fixes every possible issue regarding software.
Install the software, which is a typical installation, and open it up. Select the third option "Repair operating system" when your iPhone is detected.

pic: select repair operating

Then, you will get a guide screen as below where it says a couple of notes. Then after hitting the "Fix Now" button.

pic: fix now

Next, it's time to download the latest iOS 13.3 firmware package,

pic: download firmware package

After downloaded, click "Repair Now" to start. Within a few minutes, your iPhone will restart, which means this process is cpmpleted.

pic: repair successfully
Conclusion
iPhone ringer keeps changing by itself is caused by various software and hardware issues. These issues can be controlled by the guides mentioned above. There are several reasons for the ringer keeps turning off on the iPhone. The issues may be critical sometimes when you have an essential call to receive. We strongly recommend using Tenorshare ReiBoot if any software bugs are causing the problem. The general guides may help in lots of cases always know about the cause of the disaster before you proceed with the solution.
Fix iPhone Stuck Issues without Data Loss