Ringer on iPhone Not Working? Here's How to Fix | iPhone 14
by Anna Sherry Updated on 2022-09-01 / Update for iPhone Tips
"My iPhone ringer is not working, what can I do?" This is a common question that we get whenever an iPhone user is having issues with iPhone's ringer. Basically, ringers are meant to alert users to know when they have an incoming call, message, or another notification. But if your iPhone has no ringer sound, you will not even know that you have any notification.
For people that are busy and need to attend to calls regularly, this issue can lead to a plethora of challenges. You may not respond to calls or messages on time. Besides, you may miss a wide range of opportunities because of iPhone ringer volume not working.
I. Do Some Check When iPhone Ringer Volume Not Working
When iPhone not working on incoming calls, SMS, etc., the problem may not be any serious hardware or software glitch. The settings of the iPhone could be the cause of the problem. So, before you start exploring any difficult solution, we suggest you do some checks. These simple checks include:
1. Check the Ring/Silent button
If the Ring/Silent button on your device is moved towards the back, it will lead to your iPhone not ringing loud. Therefore, you should first check the Ring/Silent button and ascertain that it is close to the display.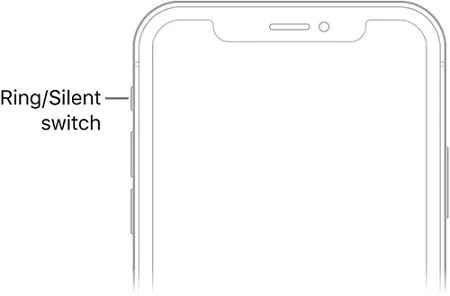 After ascertaining that the Ring button is switched on, you also need to confirm that the volume is turned up. Press the "Volume Up" button on the side of your device.
2. Check If The Focus Or Do Not Disturb Setting Is Turned On
The Focus and Do Not Disturb (DND) features are available in iPhone to keep you away from distractions. When turned on, these features will prevent your iPhone from ringing loud after receiving notifications for texts or calls.
So, you should not hesitate to check the Focus or Do Not Disturb setting on your iPhone. Go to the Control Center of your device and make sure the Focus or Do Not Disturb feature is turned off. You should note that when the feature is turned off, its icon will appear in white and gray.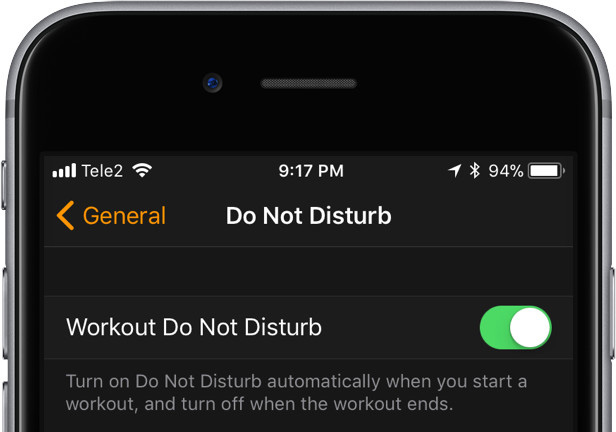 3. Check If The Silence Unknown Callers Is Enabled
As iOS 13 was released by Apple, the Silence Unknown Callers feature was introduced. This feature ensures that you will not get any notification for calls from people you have not saved their contact numbers on your iPhone. Therefore, if you notice the iPhone ringer not working on incoming calls from unknown callers, it could be because you have enabled the Silence Unknown Callers feature.
Once you are certain that this is the problem, you should go to Settings > Phone > Silence Unknown Callers. Turn off the switch so that your iPhone can start ringing for all callers again.
II. How to Fix iPhone No Ringer Sound Issue If It is Software Problem
Unluckily, all the aforementioned checks may not offer any solution to your iPhone not ringing loud. This is usually because the problem is from a software error. If this should be the case, you need to deal with the software error before the ringer can work again.
Well, you don't need to bother about this as you can utilize Tenorshare ReiBoot to solve the problem. The tool is simple to use; therefore, you don't need any assistance from professionals to fix any software error making the ringer of your iPhone not sound. In addition, Tenorshare ReiBoot is safe to use as it does not pose any problem for your device.
To use ReiBoot, you should follow these steps:
Connect your iPhone to the computer. Once detected, you should hit "Start" to continue.

The next step is to choose "Standard Repair" and carefully read the information on the screen to avoid any process failure. When you are set, tap "Standard Repair".

If the program doesn't recognize your device, it will instruct you on how to put it in Recovery Mode.

Then, you need to tap "Download" to download the latest firmware file. The file is about 5G, so be patient.

Once downloaded, tap "Start Standard Repair". The iOS error will be corrected automatically.

This process will require several minutes, so be patient.

Congrats! Your iPhone should be able to ring loud now.
The method above is called Standard Repair. If it couldn't solve the problem, try Deep Repair of Tenorshare ReiBoot.
III. What to Do If iPhone No Ringer Sound Is Hardware Problem
Is the iPhone ringer switch not working after trying the solutions above? Is the headset jack of your iPhone blocked by debris or another item? These are possible hardware issues that may lead to the ringer on iPhone not working. Other potential hardware problems include a fried port or a damaged speaker.
Unfortunately, you cannot solve the hardware problem on your own or else you may spoil the device. Therefore, the best solution is to visit your local Apple Store. The technicians at the store will troubleshoot the problem and proffer a reliable solution.
Conclusion
The factors causing the ringer button on iPhone not working may include muted sound setting, Do Not Disturb (DND) turned on, stuck in headphone mode, and ringtone problem. In a few situations, a hardware problem may be responsible for the iPhone ringer button not working. But if you can try the solutions above, you should find a timely solution to the problem.