How to Fake GPS Free on iPhone or Android? Top 10 Apps You Can't Miss!
by Sophie Green Updated on 2022-09-05 / Update for iPhone Tips
Restrictions in some countries encourage internet users to find an alternative solution to access restricted material. Nowadays, a lot of internet surfers are using fake GPS Free to access various modern games such as PUBG, COD, Pokémon go, and other high-end games. There is a large variety of fake GPS tools available on online platforms such as iAnyGo, Location Fake, etc. In this article, we will introduce top 10 apps. Let's take a look!
Part 1: Top 5 iPhone 14 Fake GPS Free Apps You Must Know
As mentioned above, there are several reasons for spooking your current GPS location. One of the prime reasons may be modern games that are restricted to some countries. If we see Pokémon Go is only available in specific countries like the United States, Singapore, China, and others. Most iPhone users use Fake GPS location free applications to access games and geo-restricted content.
1. Tenorshare iAnyGo (Free Download)
Tenorshare iAnyGo is one of the best Fake GPS Spoofer free for iPhone users. The application is known for offering undaunted and exceptional features for free. You just need to download this software for free. iAnyGo offers some amazing features which are discussed below:
Easy to use user interface
Plan routes by selecting multiple routes.
Change GPS location with ease
Save favorite places
Using iAnyGo to fake GPS free is very easy and it can be done in three simple steps. Here's how to use this exception software to fake GPS for pokemon go free:
Launch the program on your computer, the default mode is "Change Location".

Connect your iPhone 14 to the computer via USB cable; Then, unlock your device. Next, click the "Enter" button to get started.

Enter the address/GPS coordinate you want to teleport to in the search box, let's take New York City as an example, and click "Start to Modify".
This is how to fake gps location with iAnyGo. Only few steps you can easily change your gps location. No matter you want to play Pokemango or have other uses it will be the best choice for you.
2. Location Faker
Location Fake is yet another exception GPS spoofer available online for free. This application allows you to fake your location free and pretend to be from anywhere else. It hides your current location and replaces it with a location you chose. It's easy to use with simple in-app design.
3. Change My Location
Change my location app hides your current IP address & location and replaces it with another location. This GPS location changer allows you to access games and other content that is restricted in your country.
4. Fake GPS Location
The number 4 in our list of iPhone 14 Fake GPS Free is Fake GPS location. Like all other iOS applications, the app allows you to change your real-time location by setting a dummy location to dodge geo servers for accessing restricted content.
5. Spoofer Go
Pokemon Go is restricted in several Asian, African, and European counties for some reason. People from restricted countries use fake GPS location spoofer v4.6 free download to play the game without interruption.
Part 2: Top 5 Android Fake GPS Free Apps You Can't-Miss
Like iOS, Android users face problems in accessing prohibited content which is allowed in another country. A lot of modern games including Pokeman Go and PUBG are restricted in several countries around the world. Like the iPhone 14, multiple applications allow android users to change their location for accessing games, movies, websites, software, and other content online.
1. Fake GPS Free
This easy to use and reliable android location changer application allows you to change your location in real-time. The Fake GPS Free is available on Google Play Store for free download. The attractive design and layout make it different from others.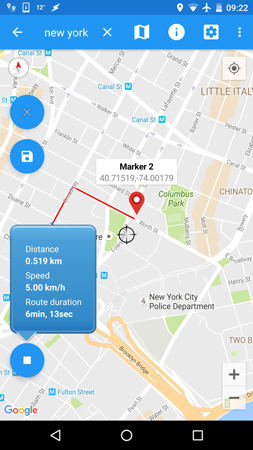 2. Fly GPS APK
Fly GPS APK is a fake GPS location free android application that modifies your current location and replaces it with any other location. You can download this free location changer from online APK websites or Google Play Store. Its interfaces are very simple and easy to use.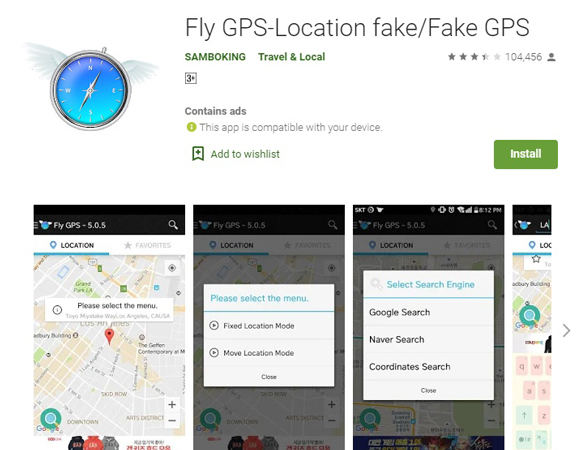 3. Fake GPS Go Location Spoofer
Fake GPS Location Spoofer makes it easy for you to fake your current GPS location within a few seconds. Like other location changers, the interface is very simple and easy to understand. This Fake GPS Free app is available to download from Google Play Store for free.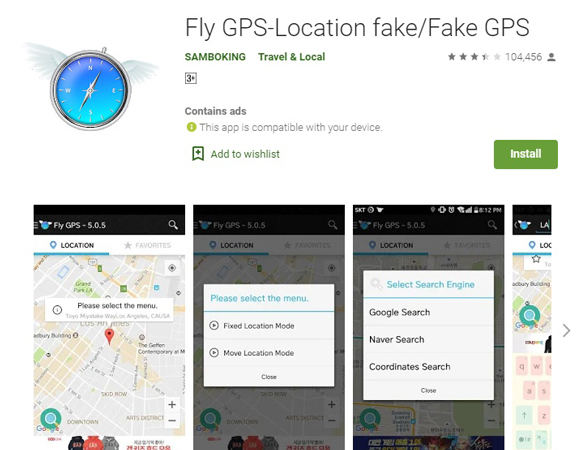 4. VPNa
VPNa is no doubt any excellent and reliable android application to change locations for accessing restricted content. The simple interfaces allow you to change your current location by entering the desired location on the map. With a lot of exceptional features, it is one of the best fake GPS location free android apps.
5. GPS JoyStick
If you want to change your current location by tapping and scrolling Google map then GPS JoyStick is an ideal android location changing app for you. It integrated Google Maps and provide you an easy interface to select the desired location. Once the location is set, you can instruct the app to change your location within a few seconds.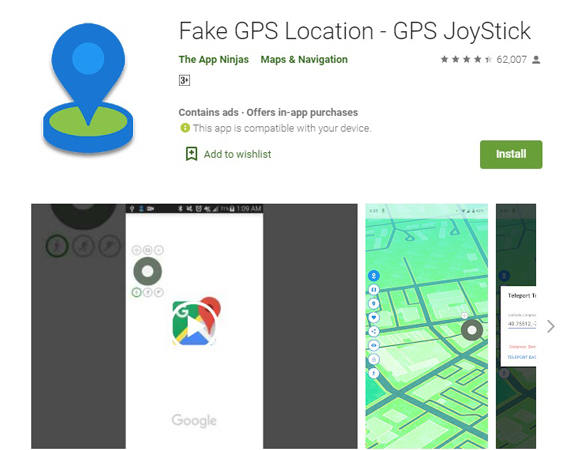 Summary
Fake GPS Free applications have become the growing need of today's world. Most of us need a location spoofer app to access geo-restricted movies, games, and content. We've defined several iOS and Android applications in this guide. Almost all apps are good but Tenorshare iAnyGo stands above all in terms of flexible and reliable features like no other. It's very easy to use and changes your location within seconds.