How to Fix iPod Stuck in Recovery Mode
Some people are seeking for a solution to fix iPod stuck in recovery. That is, you can't access to your iPod and there is classic iTunes logo appears on the screen. In this essay we'll elaborate the way to get iPod touch of recovery mode with or without iTunes.
Part 1. What is Recovery Mode
The recovery mode is like a troubleshooting mode or a failsafe in the iOS devices. It cuts off the power supply to the device for a few seconds and turns it back on after you have installed a new iOS version in it. Whenever the iOS is upgraded it needs to be put on recovery mode.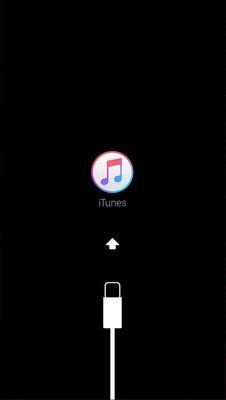 There are many situations that can lead to iPod stuck in recovery mode. One of the main causes could be iOS update or jailbreak causing iPod gets stuck in recovery mode. Whatever the reason is, we are here to offer you the best ways to fix when an iPod is in recovery mode.
Part 2. Exit iPod Recovery Mode with free iOS Recovery Mode software (No Data Loss)
The easiest way to fix the device stuck in recovery mode is to use free recovery mode software ReiBoot. Tenorshare ReiBoot empowers you to get iPod out of recovery mode by a simple click, it is 100% free and most importantly, your data are preserved.
Download the software on your Mac or Windows PC and complete the installation process. And then Run the software on your PC and connect your iPod with it. If your iPhone/iPad/iPod is in recovery mode, then click "Exit Recovery Mode" will kick iPod out of recovery mode directly.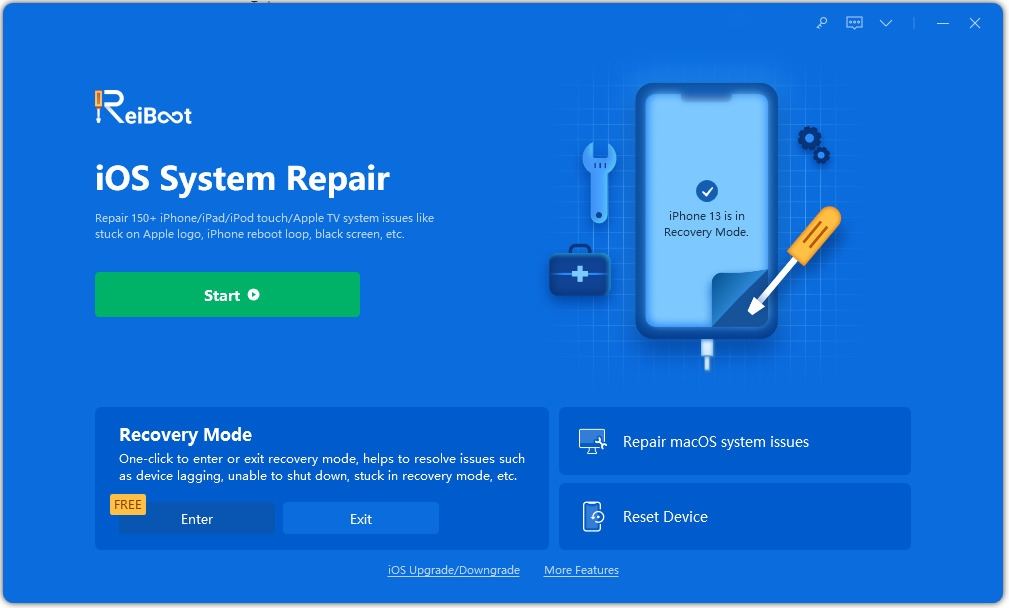 As easy as you think? Yes, that is the easiest and free way to get any iOS out of recovery mode.
Sometimes, the problem could be more complicated and the one-click solution could not fix the problem completely. In this case, you can use the "Repair Operating System" feature in ReiBoot to recover iOS system. It is designed to fix over 50 types of iOS system issues without data loss, including iPhone/iPad/iPod stuck in recovery mode, Apple logo stuck, DFU mode, and more.
The steps to recover iPod system are:
Click on the Repair Operating System function and start the process. You will be prompted to download or import a firmware package file to fix the issue. Click on the Download button and wait until the file is downloaded.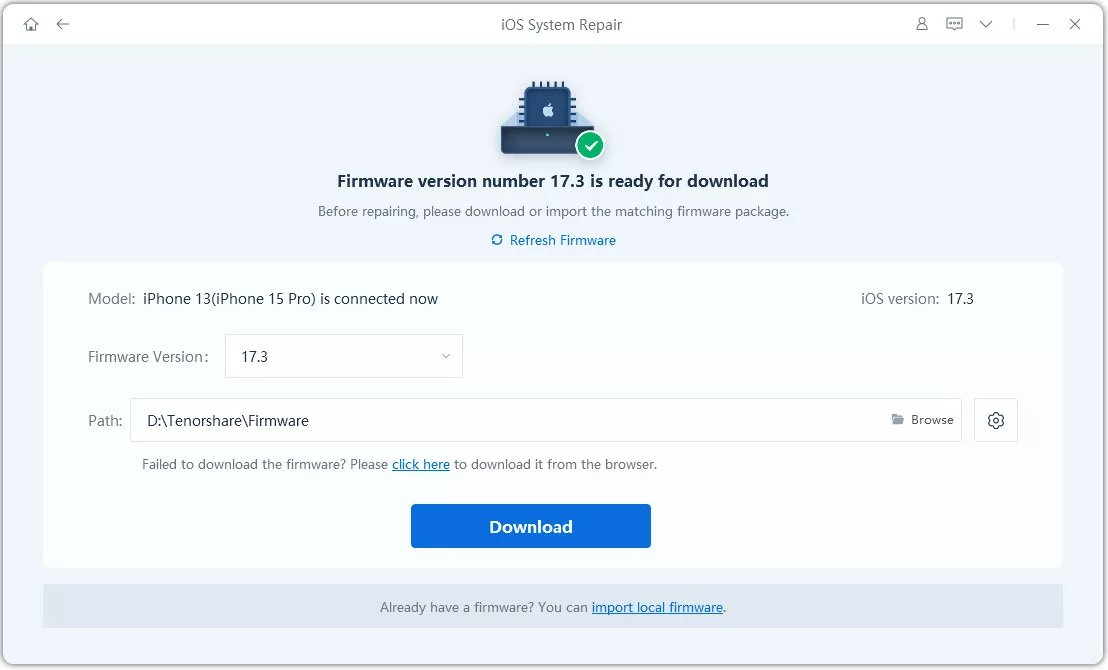 Finally tap on the Repair Now button and the repair process will be initiated.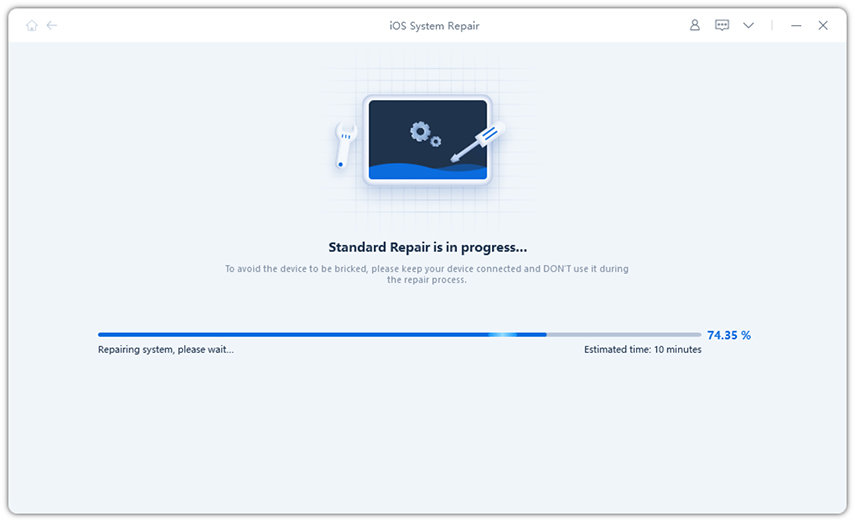 It will take some time to complete the process and afterward your device will reboot itself. With the help of this mode, you can easily fix multiple issues in the iOS devices.
Part 3. Fix iPod Stuck in Recovery Mode with iTunes (Data Loss)
There is another way that can help you to fix the iPod stuck in recovery mode. You can always try iTunes if you don't have much data on your iPod or you've already made a backup. As iTunes will erase the iPod stuck in recovery mode so the users obviously don't have much of a choice. To fix the iPod recovery mode with iTunes, follow the steps given below:
Step 1: Launch iTunes on your computer and ensure that you have the latest version of iTunes. Connect your iPod with the computer and iTunes will automatically detect the iPod.
Step 2: As your device is in recovery mode iTunes will prompt you to restore the iPod so that you can use it again. Click on the Restore button and wait until your device gets restored.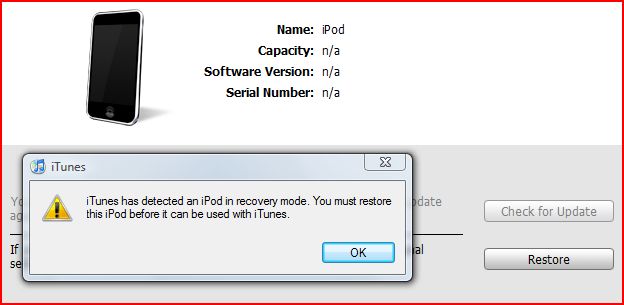 iTunes will erase all the content and settings too but you can later restore the data from iCloud or iTunes backup during the setup of the iPod.
Bottom Line
As you have seen in the article, iTunes is not the best way to fix the device which is tuck in recovery mode as it results in data loss. Instead, it is recommended that you use Tenorshare ReiBoot to exit iPod recovery mode. Not only the software will exit the recovery mode but it will also fix other complicated working issues in iOS devices.