FreeMyApps-Best Choice to Get Paid APPs Free for You
Many people used to download and install colorful kinds of Apps in their iPhone in order to get the best user experience. However, not all the applications are free, actually you have to pay extra money to buy the paid apps from Apple App Store. Fortunately, you can always try FreeMyApps, as FreeMyApps code can free download the programs from the Google Play Store or the Apple App Store without registration.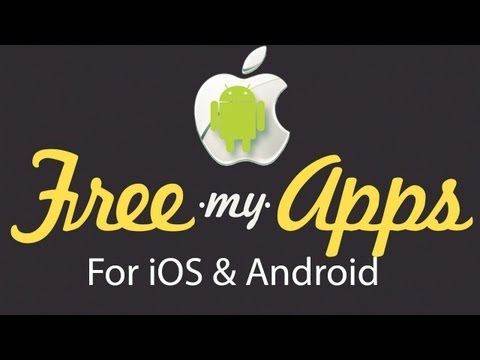 The company, Fiksu, Inc., created FreeMyApps in the year of 2008, and since then it has attracted more than 2 million users. It is an incentivized download system that helps its users in earning points, which helps them get paid apps for free. You can earn up to 100 points every day by just downloading Apps. If you use FreeMyApps referral code, you can earn 200 credits for starting.
Note
: FreeMyApps allows users to download applications for free, but too many programs installed on your iPhone/iPad/iPod will slow down the running speed. You can try
Tenorshare iCareFone
, free iPhone cleaning software to keep your device always running fast.
How Does FreeMyApps Work
FreeMyApps operates differently in iOS and Android systems, but the rewards are usually same. Here we'll give you a detailed introduction on how to use FreeMyApps.
Go through the sponsored apps list given on the FreeMyApps site as well as on the app itself.
After clicking on any app, FreeMyApps will direct users to the iTunes or Google play to download it.
When the application is installed and used for a while, the user's account is then credited with points corresponding to the apps. Users can redeem the allotted points via gift cards (Google Play, iTunes, Amazon.com).
Tap any apps you want and a promo code will be given to you, which can be used to redeem the points and get paid apps for free.
Tip: An easy way to earn FreeMyApps share code is Referral system. For every referral, click on any sponsored app can get more than 200 credits. Sms, Email, Twitter and Facebook can all be used to invite referrals.
FreeMyApps Hack to Earn Extra Credits
If you refer FreeMyApps to your friends, you can get 200 credits from each of them. Here are the tips you need to keep in mind in order to earn extra points from sharing with your friends.
Always remember that credits will not be given for just posting your share link to a social channel. Credits can only be awarded when a new member signs up.
Sometimes it may take up to 3 days for your social share credits appear. Please be patient while waiting for your credits showing up in your account.
You cannot receive social share credits until your friends successfully download an offer. Please make sure that your friends click the unique share link and enter your share code, successfully receive credits from the download offer.
If your friend has downloaded this software on their device before, no matter it is deleted or never been used, you will not get share credits from a social share.
Some people have been wondering is FreeMyApps safe or not, actually it is highly secure. Just feel free to share it to your friends to get extra credits.
By now, you've got a clear understanding of using FreeMyApps and Earning extra credits to get paid apps for free on both iOS and Android devices. If you still have questions or you have some new tricks of this software, you're welcomed to leave your comments.