How to Tell if Someone Has Blocked You on Kik Messenger
by Jenefey Aaron Updated on 2021-12-09 / Update for iPhone Tips
Kik is a relatively new app in the world of instant messaging apps but it's gaining popularity rapidly and it's not too far from reaching a huge number of active users each month.
If you've been using the app for some time, you'd already know what all it can do for you. One of the concerns people usually have with these kinds of apps is privacy. People are worried if they will constantly be trouble by other people on these platforms and if their information will be shared with the people they don't know.
Well, Kik knows about your concerns and so it has all the privacy features you need to keep some of your confidential things to yourself. One of the features it offers is the ability to block someone on its app.
When you block someone, you no longer receive any kind of messages from that person. This is usually used when you no longer wish to communicate with someone.
When someone blocks you, on the other hand, you can no longer send them a message. However, there's no clear notification letting you know that a particular user has blocked you on Kik. Instead, what happens is that they no longer receive your messages even when you have sent a number of messages from your side.
So, in the lack of a clear notification of blocking status, how do you find out if you've been blocked by someone on Kik? The following guide should help.
Knowing if Someone Has Blocked You on Kik
Way 1: Send a Message
What you need to do to find out if you've been blocked by someone on Kik is to send that someone a message from your Kik account. If the message gets delivered to them, they have not blocked you.
So, fire up the Kik app on your device and open the chat conversation with the person who you think has blocked you. Try sending a short message to them. When you first send the message, it will show S which means the message has been sent to the Kik servers. Soon after, it will change to D which means your message has been delivered to the recipient.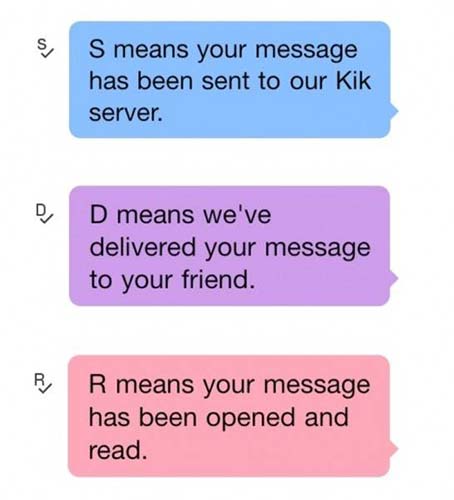 If S just never changes to D, it means you've been blocked by that person and they will never get your message, unless, of course, they go in and unblock you in their list.
Way 2: Start a Group with The Person
Another way to check if someone has blocked you on Kik is to start a group with them. This can be done using the Kik app itself.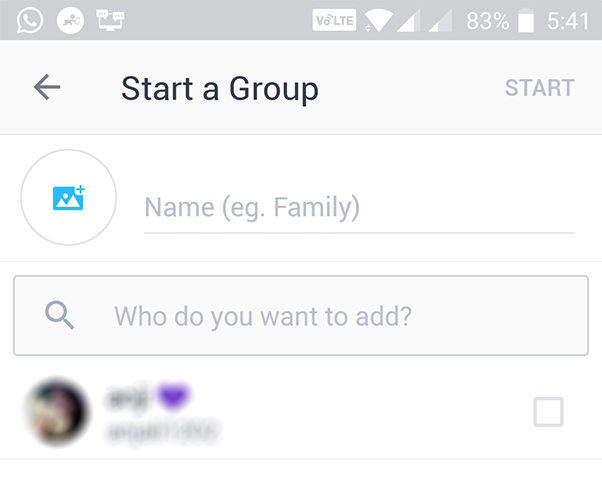 If you can successfully start a group, that means the person has not blocked you. However, if you cannot successfully start a group, it probably means you're blocked by them.
The reason this works is because Kik doesn't allow you to have a group with someone who has blocked you. That way, you can't have a group with someone who's blocked you.
Kik Data Recovery Tool
If you've deleted Kik chat history that you received from someone who has now blocked you and you wish to retrieve that stuff, then you'll need an app like Tenorshare iPhone Data Recovery that helps with recovering deleted Kik messages as well as other data like SMS, iMessages, WhatsApp messages, photos, videos, etc. from iPhone X/8/8P/7/7P/6s/6s Plus/6/6 Plus/5s/5, iPad or iPod touch with iOS 11/10/9 even without backup.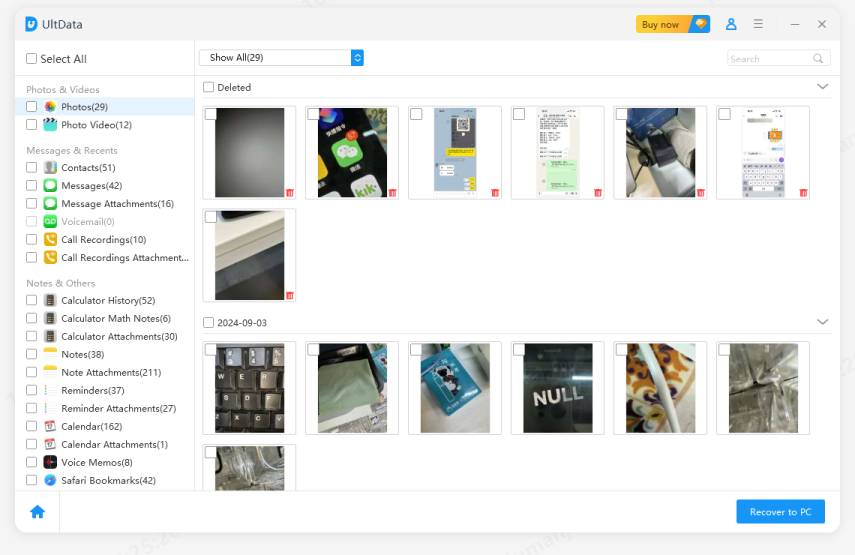 We hope this guide helps you find out if you have been blocked by someone on Kik.