Top 8 Best Kept Secrets in Clash of Clans
by Jenefey Aaron Updated on 2019-07-25 / Update for iPhone Tips
Clash of Clans is discussed more than many other games these days. It's a game where you build your forts and train soldiers with elixir and other resources. Player can protect their own fort by purchasing cannons and shields, which will cost the trophies they won from the enemies. They can be taken on single player missions to raze the villages of nearby goblins, or on raiding parties of neighboring villages. Similarly, other players can raid your town. Many new players may easily lose trophies as they lack some Clash of Clans hacks, don't worry, this article will show you the loot and attack tricks for Clash of Clans compatible with both iOS and android devices.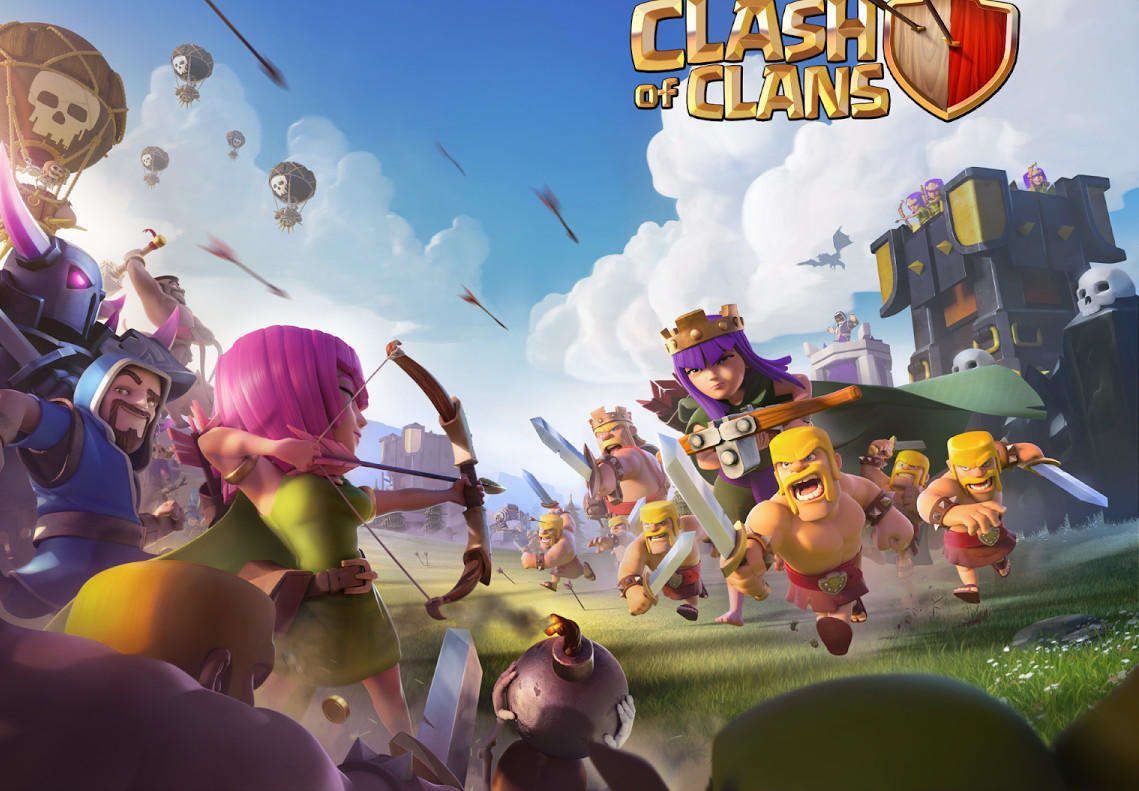 Note
: Too many applications installed in your iPhone or iPad will slow down the running speed of the game, you can clean your device with
Tenorshare iCareFone
to free up space and get the most amazing game playing experience.
1. Defend Your Base With a Bunch of Walls
Once you start the game, you'll have access to wooden walls. These walls come in at a pretty low level (level one), which means they're not worth much when high-level barbarians come barging into your base. So the first cheats for clash of clans you need to keep in mind is upgrade wooden walls. Normally level three should be attained as soon as possible and no opening pathways are available for entry. These walls will slow down the speed of your enemies, which gives you enough time to destroy them with your cannons.
2. Revenge Is a Dish Best Served Often
It is always the case that you get attacked when you are away or offline. But sometimes getting attacked also presents a rare opportunity, which means you can review the list of punks who defaced your village while you were away, you can attack them back. This is an important strategic attack tricks for clash of clans as you can get a clear look of their village before attacking. I usually check their storages and the location of their Town Hall.
3. Get Some Free Elixirs
This cheat only works when you have less than 30 seconds from finishing a troop. About before thirty seconds, cue up the troop you are upgrading. After finishing the upgrade, expire training the troops. Now, you will get free Elixir! In order to save your elixir safely, fill your barracks up with bombers and then you can get offline with like only 100,000 elixir other than 300000 elixir. Get back on, then unload your barracks first thing and then you will get all of your elixir back.
4. Dropping Trophies with Heroes
If you have been playing the game for quiet long, then you will probably want to drop some trophies. The more time you play this game, the fierce the competition gets. So you want to lose, but if you do this on purpose, it will cost you troops, training time, and elixir. Enter the hero. If you are lucky enough to have acquired one or both of these titans, you can use them to drop trophies essentially for free. Start a match, drop your hero, and then end the battle before they take any damage.
5. Giving Your Hero a Rest
On the hero pedestal the middle button controls whether the hero is in "Guard" or "Sleep" mode. When you toggle it to "Guard" he/she will defend your village when you are away – risking KO. When you toggle it to "Sleep" your hero will sleep safely on his/her pedestal and remain fully charged and available when next you seek to use him/her for raiding.
6. Pick Your Targets
One of the most significant attacking tricks for clash of clans is to pick your targets. When finding targets, look at their Town Hall level - if it's far lower than yours, you'll get to see exactly how many resources are available for plundering. Before you deploy your first troop, be aware of which resources you're going for. You'll want to hit elixir reserves if you want to replenish (or earn back) resources for troops. Remember that you have no direct control over your troops. Know what the unit's favorite targets are and deploy accordingly.
7. Make Use of The Time
Utilize your time is also a top trick when playing Clash of Clans. Take your time when you're upgrading. Max out the buildings and the defense mechanisms. Don't hurry yourself and analyze the best way to proceed through. Upgrading an under-developed mechanism is never fruitful. Don't go for the ranks, go for the efficiency! Otherwise your village will be left vulnerable.
8. Play As Much As You Can
The more you play, the more you progress. You may notice that the best of the Clashers are like always playing! Yes, the more you practice, the better you get.
That's all the cheats and hints of Clash of Clans we recommend, just apply these useful tricks when playing the game and you are going to find out how expert you will be. If you have any more new tips of Clash of Clans, please share them with us and we'll be glad to see that.