8 Solutions to Fix iPhone 15 Unable to Activate
by Jenefey Aaron Updated on 2023-09-06 / Update for iPhone 15
One of the most common issues that users have to face with their new iPhone is a lack of activation or unable to activate the iPhone due to some issues. If you have got the latest iPhone 15 and your iPhone 15 won't activate, this is the perfect guide for you.
The purpose of this article is to discuss eight different methods through which you can fix the iPhone 15 unable to activate problem. So, if you are facing iPhone 15 activation issues, keep reading to learn how to solve them!
Part 1: Why Is My New iPhone 15 Saying Unable to Activate?
If you are wondering why my iPhone 15 won't activate, the answer is there can be multiple reasons behind it, ranging from a simple network connection error to a hardware issue with the device.
Some of these common reasons are:
An unstable or weak internet connection disturbs the activation issue.
Technical problems with the work.
Not putting in the SIM card correctly.
Activation lock is enabled on the device.
Issues with the activation server.
iPhone is locked by the user.
Part 2: How to Fix iPhone 15 Unable to Activate?
If you want to fix the iPhone 15 unable to activate, you can do it by following these different methods:
Way 1: Check Apple's System Status
The very first thing that you should do when you are facing iPhone 15 activation issues is to check the status of the Apple system. Apple has a page dedicated to telling the status of their systems in real-time.
You should look for the 'iOS Device Activation' specifically when you are dealing with iPhone 15 unable to activate issue. If the status is green, then your iPhone should work and activate without any issues. However, if the issue persists, you should try one of the other methods to fix it.
Way 2: Restart iPhone 15 and Reinsert Your SIM Card
You would be surprised to know that many errors can be fixed by simply restarting your device. Similarly, there is a chance that when your iPhone 15 is not activating, you can resolve the issue by restarting it.
You can also try fully shutting down the iPhone 15, removing the SIM card, and reinserting it before starting up your device again.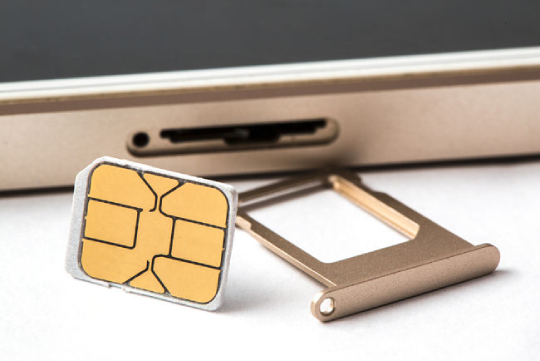 Way 3: Wait and Try Again
iPhone activation issues can also happen due to technical issues with the SIM carrier or the activation server. If you encounter an issue with activating your iPhone 15, you should wait a little bit before trying again to make sure the problem is not emerging from the servers being busy or down.
Way 4: Check Network Connection
Network connection issues are also quite common, and your iPhone won't activate. Therefore, whenever you are trying to activate your device, you should make sure that you have a fast, reliable, and stable connection.
If possible, switch to another network connection to check whether you are still facing activation issues. You can also check your internet on another device to determine whether there the network is stable.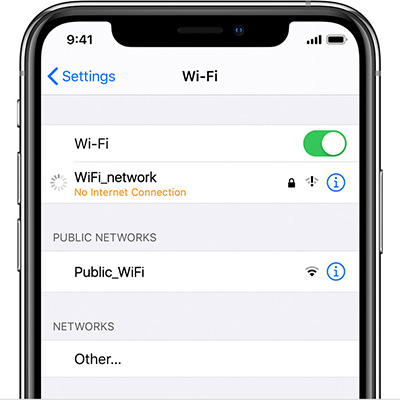 Way 5: Activate iPhone 15 Using iTunes
Another way through which you can activate your iPhone 15 is through iTunes. It can quickly resolve your issue, especially if it's related to any version issue. Make sure that your iTunes is up-to-date. Follow these steps to activate iPhone 15 using iTunes:
Open iTunes on your computer or Mac.
Connect the iPhone using the USB cable.

Select the Activate iPhone option in iTunes and follow the instructions displayed on the screen to activate your iPhone 15 using iTunes.
Way 6: Remove iPhone 15 from iCloud Account
It is possible that your iPhone might not be activating due to some issues with the iCloud account. In such a situation, you should remove the iPhone 15 from your iCloud account by following these steps:
Open iCloud.com and access the list of devices linked to your account.
Choose the device that you want to remove from the account.

Click on Remove from Account to remove your iPhone from the account.
Way 7: Fix iPhone 15 Unable to Activate via ReiBoot [100% WORKS]
Another reliable, quick, and efficient method of fixing theiPhone 15 unable to activate is through ReiBoot
ReiBoot is a comprehensive iOS recovery and repair tool that allows you to quickly update and activate your latest iPhone models, including iPhone 15. It has a user-friendly interface through which you can solve more than 150 problems in iPhone and iOS.
If you need to activate your iPhone 15, you can do it with the help of ReiBoot by following these steps:
Download and install ReiBoot on your computer system. Connect your iPhone to your computer via USB.

Open ReiBoot and choose the recovery mode option to quickly enter the recovery mode with a single click.

Now you can open iTunes to activate and restore your iPhone 15.

Alternatively, you can also run the Standard Repair of ReiBoot to fix the existing issues in your iPhone and activate your device.
Way 8: Contact Carrier and Apple Support
If none of the other methods are working to fix the iPhone 15 unable to activate, then you should consider contacting your network carrier and Apple customer care support. There is a chance that there could be a hardware issue in your iPhone 15, and Apple can guide you to fix the problem. Similarly, carrier network support can help you determine the root cause of the issue.
Conclusion
Ultimately, the issue of your iPhone 15 being unable to activate can be happening due to a variety of reasons. Therefore, it is important to follow the different methods discussed above one by one and resolve the issue.
Restarting your iPhone, resetting your network, reactivation via iTunes, and removing your iPhone from the iCloud account are some of the things you can try to fix the problem. If the issue persists, you can use the ReiBoot.
Fix iPhone Stuck and Update Issues without Data Loss