Dragon Quest Walk Global Download/User Guide
by Jenefey Aaron Updated on 2023-01-04 / Update for change location
Are you one of the people who are hyped about Dragon Quest Walk global and are waiting for it to come soon? Well, your wait comes to an end. While there is still no sign of the Dragon Quest Walk global game, there is a perfect solution to make that game work globally. Read along till the end of this article to know everything you want to know about the trendy entertainment.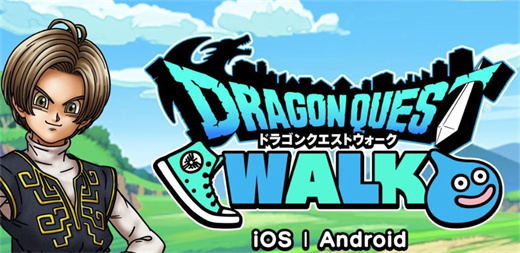 Introduction of Dragon Quest Walk Global
To begin with, there are so many questions revolving around the gist of it all: what is dragon quest walk and what is dragon quest walk global. Let us spray the water of satisfaction to all your curiosity about dragon quest walk. 
1: What Is Dragon Quest Walk 
A role-playing game based on augmented reality technology (AR); dragon quest walk is a game that fuses reality into the imagination world. Your location will be mapped and tracked as you travel along with the city, equivalent to the distance in the game, and then you will finally reach the location of your quest. The game is pretty exciting, especially for teenagers who have nothing to do during the summer. However, much to our dismay, the game is only available in Japan. 
2: What Is Dragon Quest Walk Global 
Dragon quest walk global is a similar version of the game, but it can instead be played globally anywhere. However, the project doesn't look near finished. The internet or the official sources have no recent update to the service, nor are they confirming its development in procedure. So, for now, it is pretty safe to say that dragon quest walk global isn't anywhere near completion. 
Does Dragon Quest Walk Global Release In 2023 
As discussed above, dragon quest walk global isn't in any of the limelight. The only surety about the game right now is the classic dragon quest walk iOS and android that we are talking about. Therefore, it is pretty unlikely that DQW global will release anytime soon. In future, yes, it is possible. But right now, it looks like a far-fetched thought. 
How To Download Dragon Quest Walk Global [iOS/Android]
Putting everything aside, if the new age AR role-playing game is exciting to you too, let us show you how you can download it on your iOS or Android device and enjoy completing quests in an augmented reality environment.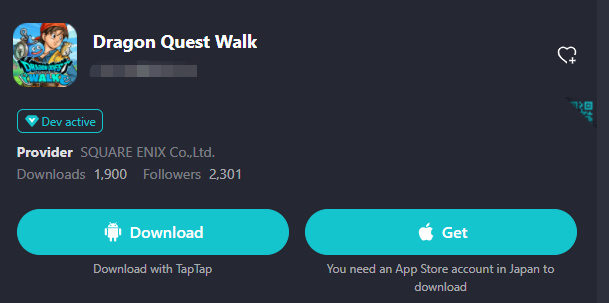 For Dragon Quest Walk Android download
Downloading Dragon Quest Walk Global is quite easy if you are Android User. Just click the link to download the game on your mobile device.
For Dragon Quest Walk iOS download
However, it is difficult to download the game on iOS devices for the reason that Dragon Quest Walk is not released yet. You need an App account in Japan to download the game. Here is the link to download the game if you already have an account from Japan.
After you do this, you need a teleporter that can quickly lure the game to believe you're in Japan and let you play. And how will you do that? Well… 
How To Play Dragon Quest Walk 
After downloading the game successfully on your device, you must need a spoofing tool to play the game if you are not in Japan. For Android users, we recommend Hola Fake GPS to you. For iDevices users, just click the download button to get Tenorshare iAnyGo on your PC to play the game. The Joystick Movement is completely designed to play AR games like Dragon Quest Walk, Pokemon Go, etc.
Here are the steps to use the joystick to play Dragon Quest walk on iDevices:
Click the download button and install iAnyGo on your Win/Mac. It is free to download. Launch it and go to Joystick Movement.

Connect your iDevices to your PC with a USB cable.

Search Tokyo on the search bar and click start to modify. Now the location of the device will be changed to Tokyo. We can use the joystick now.

Set the moving speed and start to control your movement with the joystick. You can pause or stop during the movement, and control the direction with the keyboard.
Tenorshare iAnyGo is the simplest and easiest way to spoof your location online and play awesome games that are otherwise not available in your country. All the best. 
Final Words
If you are somebody who's waiting for Dragon Quest walk global to release, you don't have to wait anymore. Play Dragon Quest walk from anywhere in the world by using the simplest and easiest teleporter on the Internet: Tenorshare iAnyGo. The tool lets you change your location with a single click and move to the destination freely by using the joystick movement. Now, no location-based game is out of your reach.