AppleCare is the service and support you can purchase from Apple, when you buy an Apple hardware product like an iPhone. Compared with other kind of iPhone insurance, is AppleCare is the best option for you to protect your new iPhone 6S and iPhone 6S Plus? Or some other insurance is better, like iPhone Care Pro, the professional iPhone issue fixing software? If you are still confused, we can help you decide which suits you best, AppleCare or iPhone Care Pro.
AppleCare VS AppleCare+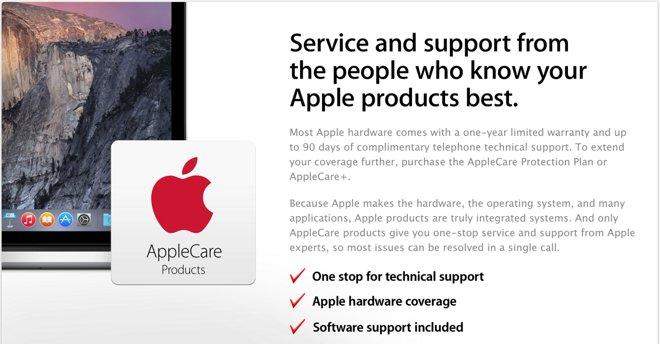 AppleCare is essentially Apple's own creative name for its warranty service that it provides with its iPhones, iPads and Mac computers. Every new iPhone that is sold receives a free year of AppleCare, which includes 1-year limited warranty against defects and 90 days complimentary phone support.
However, sometimes a year isn't enough for some people who want to keep iPhone longer. This is where AppleCare+ comes in. AppleCare+ costs an additional $99 and must be purchased either at the same time, or within 60 days of purchasing your iPhone. It will extend the standard one year warranty to two years and give you phone support for those full two years.
iPhone Care Pro (Mac)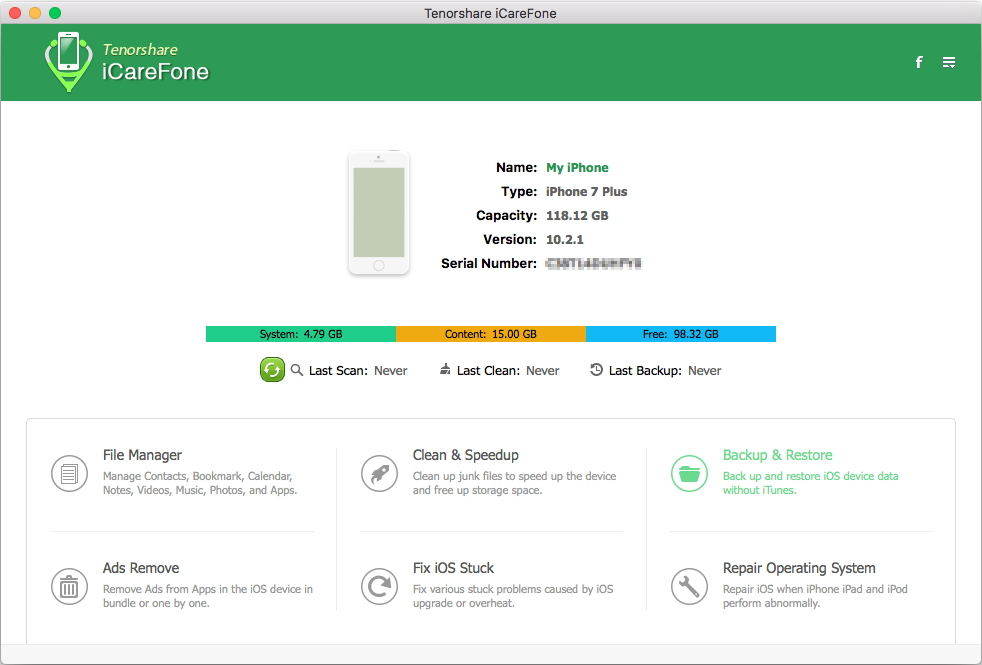 Tenorshare iPhone Care Pro is the world's No.1 software for iOS system care. It contains 6 small tools, and takes one-click approach to protect, repair, clean, optimize your iPhone, iPad, iPod, and eventually let your device perform the best. It is able to support all iOS devices, including the iOS 9 devices, such as iPhone 6S, iPhone 6S Plus, iPhone 6, iPhone 6 Plus etc.
Its two versions: iPhone Care Pro (Windows) and iPhone Care Pro (Mac) can support almost all users.
AppleCare+ and iPhone Care Pro (Mac) Comparison
AppleCare
iPhone Care Pro (Mac)
What it can do
1. Accidental damage coverage;
2. Battery replacement;
3. Technical support
1. Manage data on iPhone, iPad, iPod
2. Clean up and speed up iPhone, iPad, iPod
3. Fix iOS stuck related to iOS upgrade, overheat and more
4. Block ads on iPhone, iPad, iPod
5. Backup and restore iOS data
How long it extends support
A total of two years of support
Use it as long as you want
Where the repairs happen
1. Carry-in (Apple Store or Authorized Service Providers),
2. Drop-off (UPS stores in the United states),
3. Mail-in
All by yourself, anywhere anytime you want
Price
$99
$39.95
How to Perform iPhone Care Pro (Mac)
DIY iPhone repairs are typically a heck of a lot of cheaper and more convenient than a warranty does. iPhone Care Pro is especially designed for those DIY lovers, even those who are novice PC users. The following is the detailed steps.
Free Download
For Win 10/8.1/8/7/XP
Secure Download
Free Download
For macOS 10.13 and below
Secure Download
Step 1: After downloading and installing the program on your Mac, launch it, and connect your iPhone with the Mac.
Step 2: On the main interface, you will see the 5 functions. Select the one you need and then carry on with the detailed guide on the screen. Here we just take "Speedup & Clean" function as an example.
Step 3: On "Speedup & Clean" interface, select one of the two clean modes provided. Then choose the type of file you'd like to scan. After that, click on "Scan Now". When the scan finishes, you can tap "Clean Now" or "Clean All" to move all junk files to make more space for your iPhone.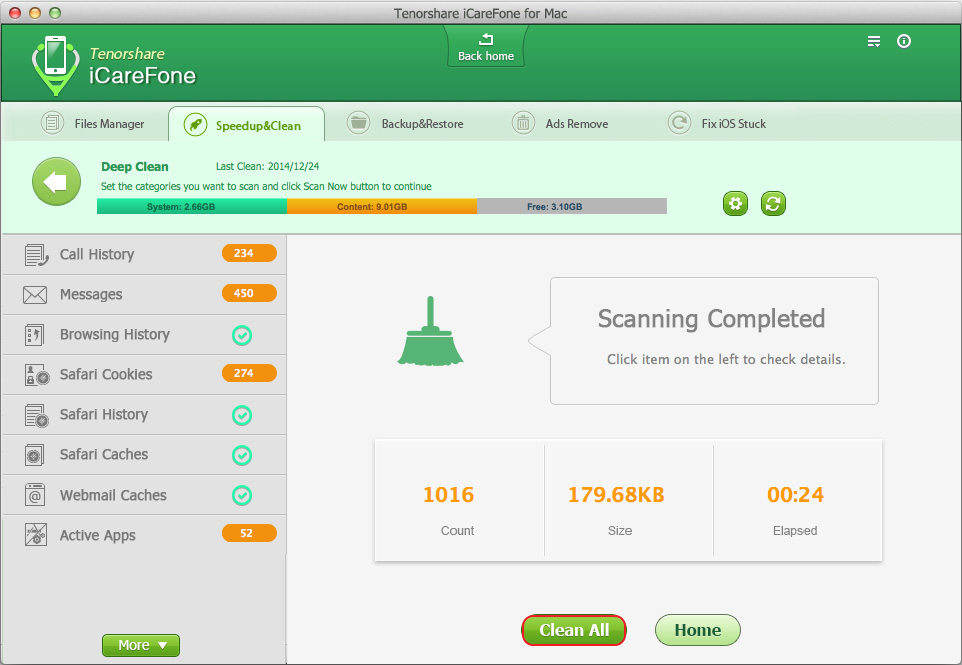 How to Decide Whether You should Get AppleCare+ or iPhone Care Pro
Now that you've had a clear idea about both programs, what they can do and how to perform. But which one should you get? Which is the most suitable one?
Who should buy AppleCare+?

AppleCare+ is great for anyone who isn't terribly prone and plans on keeping their iPhone for more than 1 year.

Who should buy iPhone Care Pro?

iPhone Care Pro is suitable for resolving all iPhone, iPad, iPod problems all by yourself. When you find your iPhone tool slow, this program will help speed it up anytime. And also, you are enabled to health check your iPhone, iPad, iPod to optimize their performance. if you need a iOS device manager and doctor, iPhone Care Pro is your best choice.
Conclusion
AppleCare+ is a safety net if something does happen to your iPhone. iPhone Care Pro is a all-in-one tool to fix all iOS problems for iPhone, iPad, iPod, which enables you to DIY fix your device when you need to. If you are careful with your iPhone, and handy with fixing things, DIY repairs with iPhone Care Pro (Mac) are always guaranteed to save you loads of trouble and cash.
Free Download
For Win 10/8.1/8/7/XP
Secure Download
Free Download
For macOS 10.13 and below
Secure Download
Related Articles
comments powered by