Best 5 Tools to Convert TIF to JPG [Easy & Quick]
by Anna Sherry Updated on 2022-12-29 / Update for Photo Tips
If you've ever come across the file extension ".tif" or ".tiff", you might be wondering what exactly it is and how you can convert TIF to JPG.
Simply put, TIF is a file format for images used for storing high-quality graphics. It's mostly used by photographers and designers.
However, as you're reading this post, we know you've ended up with some TIF files that you want to convert to JPG. No worries! We've got you covered in this post.
Without any further ado, here are the top 5 ways for TIF to JPG conversion.
1. The Best Choice: Use iCareFone to Convert TIF to JPG
The best way to convert TIF to JPG is through Tenorshare iCareFone.
iCareFone is a simple, easy-to-use tool that you can use to convert different media files from one format to another. Not only that but it can also be used to manage all sorts of data on your phone's storage. It can also make backups and restore them on your will.
That said, here's how can use it to convert a TIFF file to JPG.
Download and install Tenorshare iCareFone to your computer. Open iCareFone. Connect your phone to the PC or Mac. Select the Manage tab from the left pane.

If the TIF images are located on your PC/Mac, select the Import button and choose them. Then, they will be imported into your iPhone. If the files are on your iPhone already, you can skip this step.

Now, select all the TIF files you want to convert, then hit the Export button.

Choose the format you want to export to. In this case, you select JPG.

Wait for the process to complete, and you're good to go!
Related read Convert MOV to MP4 without Losing Quality.
2. Other Top 4 Tools to Convert TIF to JPG
Here are four other tools you can use to convert TIF to JPEG:
1. CloudConvert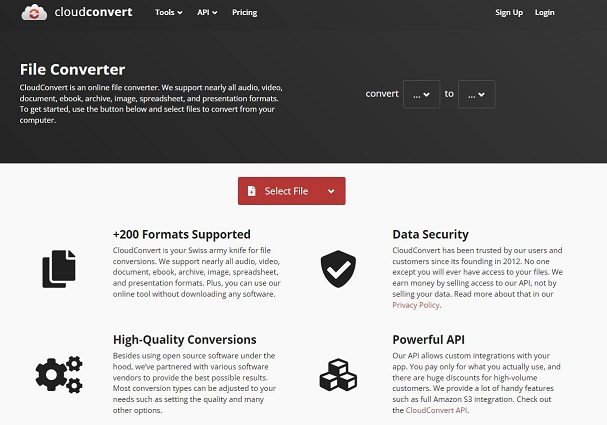 CloudConvert is a very popular tool people use for all kinds of file conversions. It works completely online, meaning you don't have to download anything to work with it.
To use it, simply open it, then upload the file you want to convert. You will be able to download the JPG file then.
2. FreeConvert
Another popular online tool people love to use is FreeConvert.
Just like CloudConvert, FreeConvert also works completely online. You don't have to download or set up anything on your computer.
But, be note that this feature comes with a massive con: you can't use these completely-online tools when you don't have an internet connection. And every time you want to convert a file, you need to spend data.
Anyway, it works a lot like CloudConvert.
All you have to do is open the tool on your browser, then choose the files you want to convert. Then, you will be able to download the converted files to your computer.
3. ILOVEIMG
ILoveIMG is a well-known online tool for converting different image files. It works well with a number of media files and is very fast and easy to use, too.
It's completely online, which means it has the same set of pros and cons as the last two options.
To use it, open the tool on your browser, then upload the files you want to convert. You can also drag and drop the images into the tool, or select them from your Google Drive or Dropbox.
Then, the tool will convert your files to JPG.
4. Zamzar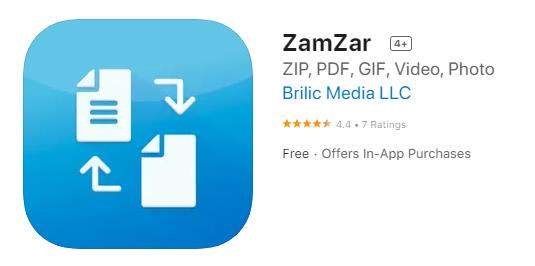 The last tool we recommend to convert TIF to JPEG or JPEG to TIF is Zamzar.
Like the previous three tools, it's completely online — so it has the same set of features and drawbacks.
It has a clean and modern interface which is very easy to navigate.
All you have to do is upload the files you want to convert, or simply drag and drop them into the tool. Then, you'd be able to download their JPG versions.
3. Is a TIF File the Same as a JPEG?
Not really. TIF and JPEG files are different.
While both of them are used for images, there's a difference in how much data each format can store.
A TIFF file can hold a lot more data and store more details when compared to JPG. That's why TIF files have a huge fanbase of professional photographers and designers.
But, there's a drawback to TIF files — and it's their huge size. As they contain so much data, they take up a lot of space in your internal storage. That's why people prefer converting their TIF files to JPEG.
4. Will I Lose the Quality after Converting TIF to JPG?
If you use a good-quality converter to convert JPG to TIF or TIF to JPG, you shouldn't be able to notice any big quality differences.
While TIF files do store more info, the difference would be negligible if you use a good converted for the conversion. The resulting JPG will have most of the details, as well as a much smaller file size.
The Bottom Line
A lot of users want to convert TIF to JPG. If you've been one of them, now you know exactly how you can do that!
There are numerous online tools for this task, but the single most reliable tool for it is Tenorshare iCareFone.