[100% Fix] Photos Disappeared/Missing from iPhone X After iOS 15/14/13/12 Update Issue
by Jenefey Aaron Updated on 2021-10-07 / Update for iPhone Tips
Hello, i just updated to iOS 15 and in my camera roll i had around 8,000 items. After i updated to iOS 15 i only had 200."
Apple has introduced the new iOS 15/14/13 update after which a massive number of users rushed to update their iPhones to the latest update. However, if you are an iOS device user, you may have experienced that this iOS update came with a few bugs and errors. The latest update of iOS has been reported to cause many technical glitches on iPhone X and photo disappeared from iPhone is one such error.
It can really be pretty frustrating when you have clicked a photo as a memory and suddenly you do not seem to find it on your phone again. Worry not! To fix the problem of iPhone photos disappeared, we have listed some solutions, read this write-up to know them in detail.
Part 1: Top 5 Ways to Fix Photos Disappeared from iPhone X/XS/XR(Max) after iOS 15/14/13/12 Update
Are you facing the crisis of iPhone photo album disappeared and wondering about how to get it back? We have five straightforward solutions to tackle this problem.
Way 1: Force Restart your iPhone 12/X/XS/XR(Max)
Most of the time, the easiest solution can overhaul the most tricky problem in an iPhone like iPhone photo stream disappeared. If you are facing a problem of missing photos in the iPhone after the new update of iOS, then try to restart your device. Follow the steps mentioned below to do this.
Step 1: Press the Volume Up button and release it quickly and then continue to do the same with the Volume Down button.
Step 2: Press and hold the button on the side of iPhone till you see the screen turning black and then the Apple logo appearing on it.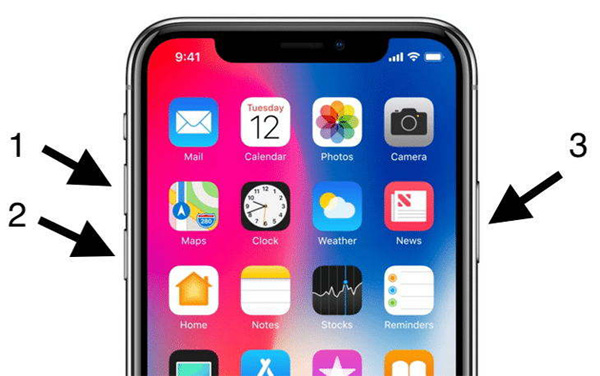 Go to Photos app now and see if the photo you are looking for is there or not.
Way 2: Reset iCloud Photo Library
Sometimes, all that is needed to get the photo you want back is by a simple reset of the iCloud library. For this, you can follow the steps given below to solve the problem of iPhone photo icon disappeared.
Step 1: From iPhone's "Settings", go to "iCloud" and tap on "Photos".
Step 2: Move the slider in front of "iCloud Photo Library" to the left to turn it off.
Step 3: Restart your device normally and follow "Step 1" and move the slider in front of "iCloud Photo Library" to the right to enable it.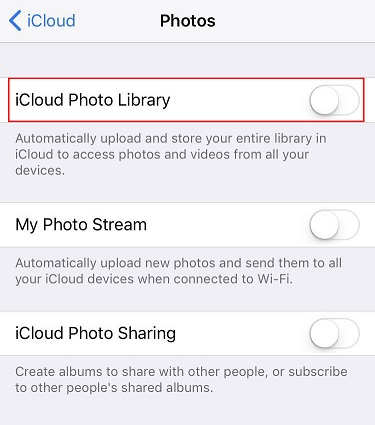 Check for the photo which went missing from your iPhone.
Way 3: Manage iCloud storage
It may be possible that your iCloud storage space is full of several photos and there is no more room for storing the pictures which you click. This can cause some images not getting synced to the iCloud library and cause the problem of my photo stream disappeared from iPhone. To view how much space is left on iCloud Photo Library, follow the steps given below.
Step 1: From the iPhone "Settings", go to "iCloud".
Step 2: Tap on "Storage & Backup".
Step 3: Select "Manage Storage" and you can view the free space left on iCloud storage.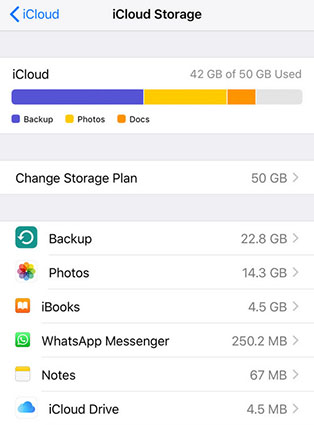 If you feel you are running out of free iCloud storage space, you can either free up some space by deleting all the unwanted files and folders or you can even buy extra storage space on iCloud.
Way 4: Reset Apple ID
Your Apple ID and password are used for the security of iCloud and many other services on your iPhone. At times, when you reset your Apple ID, several problems like photo icon disappeared on iPhone can be solved. You can do that in the following way.
Step 1: Go to "Settings" and select "[your name]".
Step 2: Tap on "Password & Security".
Step 3: Tap on "Change Password" option.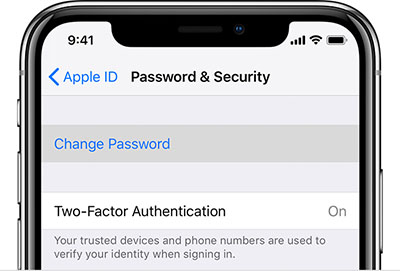 Step 4: For security purposes, key in your current password and also the new password.
Step 5: Once done, tap on "Change Password".
You can now sign in with the changed Apple ID and password and check for the photo which you could not find earlier.
Way 5: Get Back the Disappeared Photos from iTunes Backup
If you have recently synced your iPhone with iTunes Backup, there is a strong possibility that the iTunes Backup has the photo which has disappeared from your iPhone X. By following these steps, you can recover your photos from iTunes Backup and solve the problem of Photo app on iPhone disappeared.
Step 1: First of all, connect your iPhone to a computer and open the latest updated iTunes.
Step 2: Tap on "Trust" on your iPhone when prompted.
Step 3: Once your device gets detected, click on "Restore Backup".
Step 4: Select the backup from the drop-down menu and click on "Restore".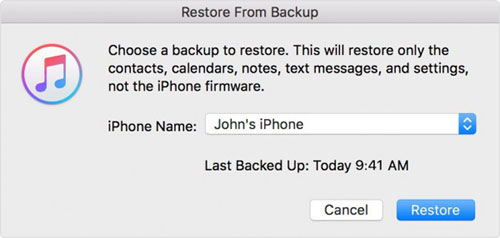 Once the restoration process is complete, check if the image which disappeared is there in the library.
Part 2: Best Software to Recover Disappeared Photos from iPhone 11/11 Pro(Max) Directly
To restore the deleted and disappeared photos from your iOS device directly in an effortless manner, you can turn to the best data recovery software, Tenorshare UltData. This software performs the function of data recovery effortlessly in an efficient way. You can follow the steps given below to quickly recover the disappeared photos from iPhone 11/11 Pro Max directly.
Step 1: Connect your iPhone to a Computer or Mac system and launch the UltData software after installing it.
Step 2: Once the computer detects your device, click on the "Recover from iOS device" option from the main interface.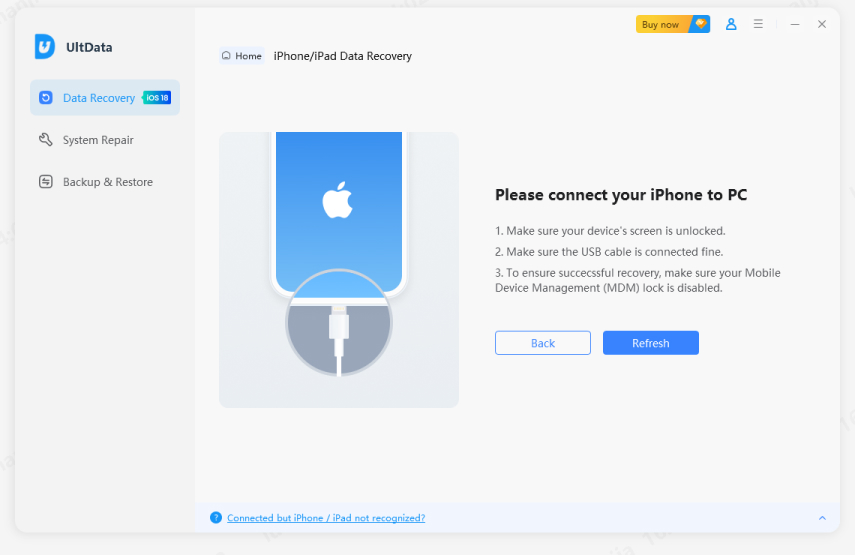 Step 3: Click the box with "Photos Videos" and then on "Start Scan".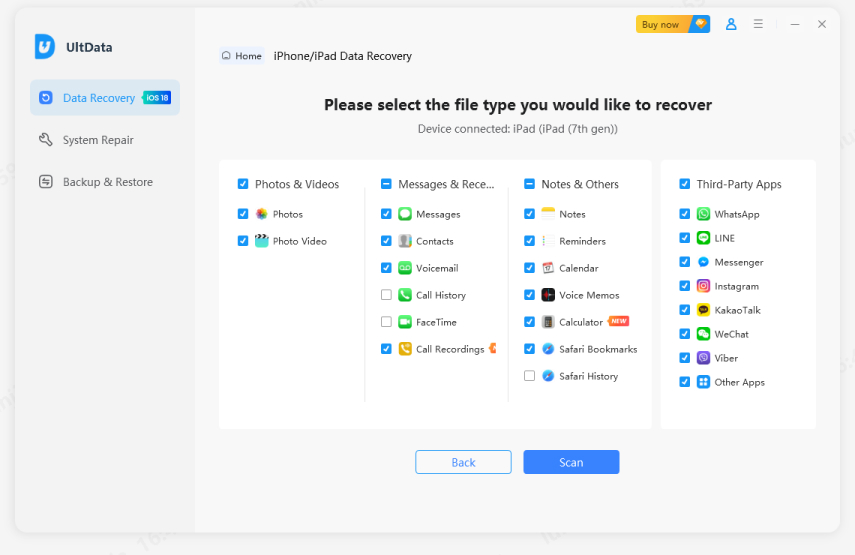 Step 4: Select the photos which you wish to recover and click on "Recover".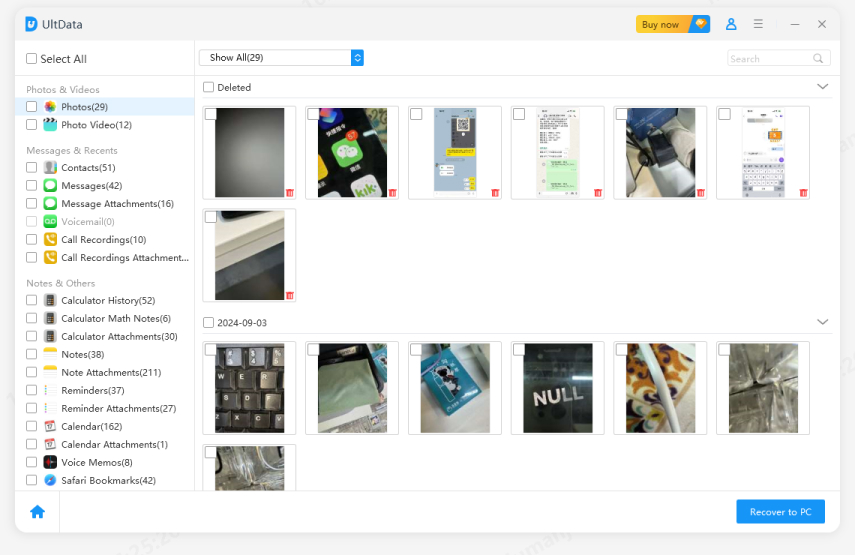 Step 5: Select either "Recover to Device" or "Recover to Computer".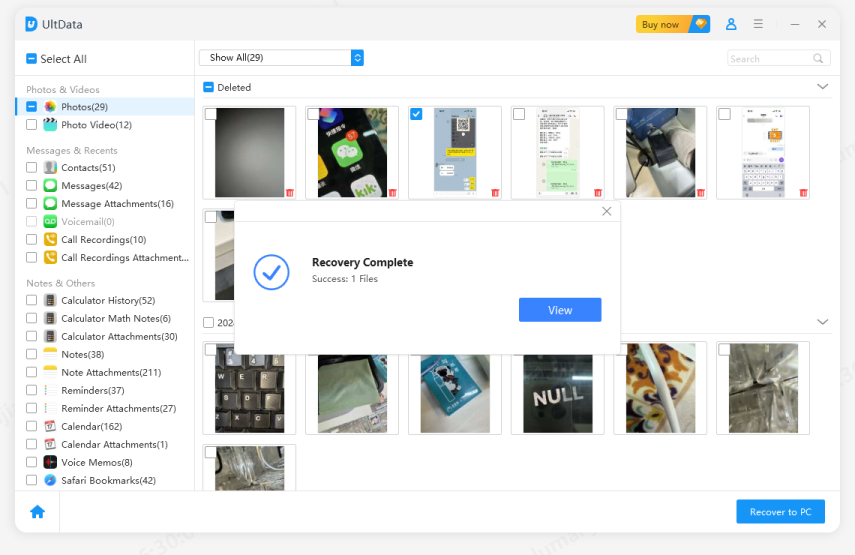 These steps will help you to recover the lost photos from your iPhone in a simple hassle-free way.
Conclusion
If in case you face the issue of iPhone camera roll photo stream disappeared, you can use the above ways to recover them. The best way to recover the photos out of all the above-mentioned ways is by using Tenorshare UltData. With the help of this software, you can easily recover your deleted photos from iPhone directly and restore them to your device or computer. This software is equipped with all the advanced recovery options making it highly recommendable in such a situation. It is the most reliable option to get the disappeared images from your iPhone back.