How to Reset iPhone 7/7 Plus
by Anna Sherry Updated on 2019-07-25 / Update for iPhone7 Tips
Are you entrapped in the trail of your iPhone's misbehavior? And do not know what can be done to come out from it? Then, no more fretting because after reading this article, you will become a true fighter! How? With the simple way of resetting your iPhone 7/7 plus via hard or soft reset. But if you do not know how to reset an iPhone 7/7 Plus, then this article will fully guide you from A-Z of resetting iPhone7/7plus.
1. Soft Reset iPhone 7/7 Plus
When to soft reset iPhone 7/7 Plus?
Soft Reset is primarily one of the easiest ways of resetting iPhone 7/7Plus back to its normal state. Basically, it implies to turn off the device when it begins to work improperly or the applications takes longer than usual to execute. In scenarios like slow performance of device as well as settings aren't working as you set also, soft reset on your iPhone can prove to be fruitful.
How to soft reset iPhone 7/7 Plus?
You just need to simply switch off your device using the 'Power' button and sliding the bar on the following screen. Then turn it on.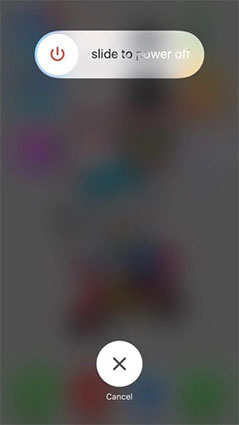 2. How to Hard Reset iPhone 7/7 Plus
When to hard reset iPhone 7/7 Plus?
The name hard itself implies the dearth of this process. In actual sense, hard resetting an iPhone implies that you have to forcefully restart your iOS device. You must be wondering when to perform this method. Well! When your device performs weirdly like stuck on Apple logo or recovery mode or battery is draining fast than usual, network issue, wrong updates etc.
How to hard reset iPhone 7/7 Plus?
To perform the hard reset on your iPhone 7/7Plus, firmly press and hold 'Sleep/Wake' and 'Volume Down' buttons together. Do not release until the Apple logo appears as that will indicate that your iOS device is reset.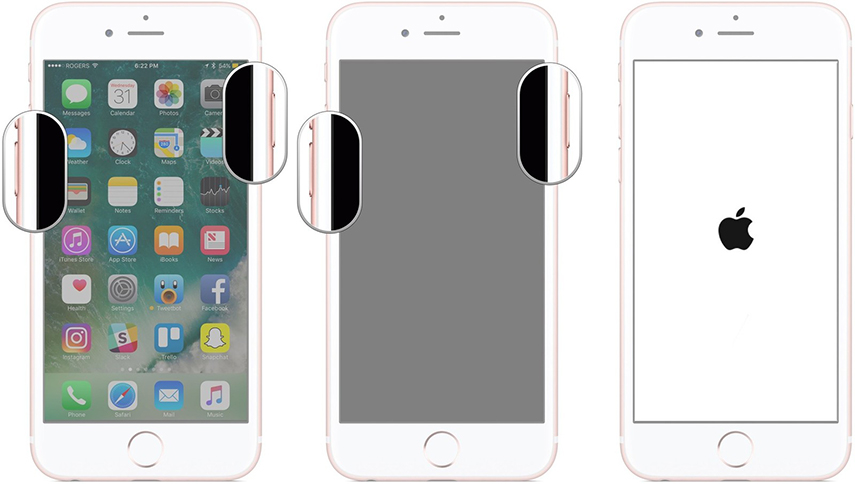 If you are failed to fix iOS problems with above reset methods, you can try Tenorshare ReiBoot to repair all the iOS related problems in just one click.
3. Ways to Factory Reset iPhone 7/7 Plus
When we say reset iPhone, the concept of factory reset is an important thing we should know. It helps to troubleshoot some iOS problems indeed. But I should reminde you to backup your data before factory reset iPhone, because it will wipe all the data in your device.
3.1 Factory Reset iPhone 7/7 Plus Using Settings
You can resort to resetting your iPhone 7/7 Plus using the Erase feature from the iPhone's settings. Just follow the below steps.
To initiate the process of resetting your iPhone, you would be required to visit the 'Settings' from your iPhone and tap on 'General' option.
From General, search and select 'Reset' option. Now, click on 'Erase All contents and Settings' to fully reset your iPhone 7.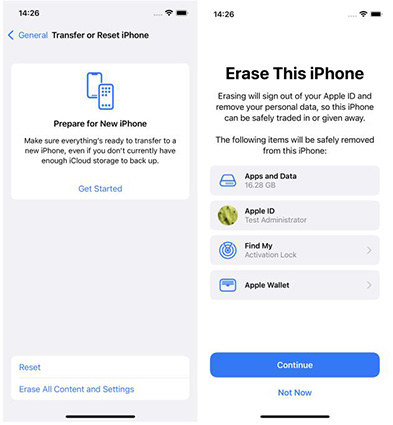 With this, you can also reset all settings, network settings, keyboard dictionary, homescreen layout, locations and privacy.
3.2 Reset iPhone 7/7 Plus Using Recovery Mode
You can also reset your iPhone 7 via iTunes recovery mode. While you oerform this method, all your data will gets deleted. hence, it is recommended to take a backup before performing this.
To begin with, connect your iPhone 7 to the PC.
Now, just hold down the 'Power' and 'Volume Down' buttons simultaneously and keep doing this until you see the 'Connect to iTunes' screen.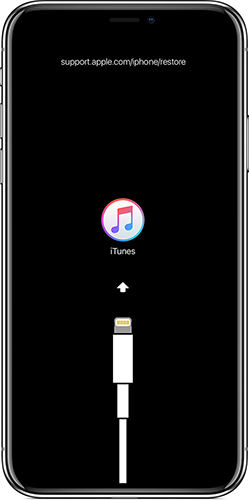 Your device is successfully in recovery mode.
Launch iTunes now and it will notify you that your device in recovery mode has been detected. Click on 'OK' from the pop-up and confirm the restoring.

3.3 Factory Reset iPhone 7 with DFU Mode
As we all know, DFU mode will fix some iPhone issues, and it also can factory reset your device. So, you are recommended to backup your data before performing the process.
1. Connect iPhone 7 or 7 Plus to computer.
2. Keep the 'Power' key and 'Volume Down' key down for 8 seconds. Then let go the 'Power' key and continue holding the 'Volume Down' key.
3. Your iPhone will trun completely black and the device will be detected by iTunes.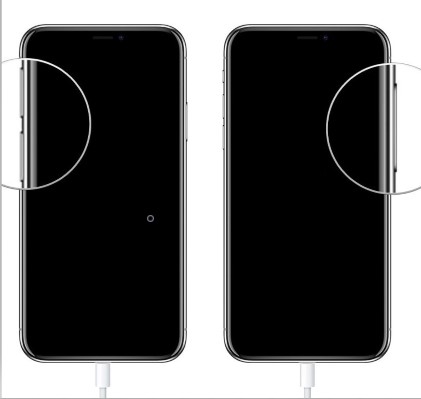 3.4 Factory Reset without Passcode when iPhone 7 Locked
Some users will face the problem that iPhone was locked but have the need to factory reset it. How should we do? Don't worry, this post is designed to fix this issue. I recommend Tenorshare 4uKey to factory reset your iPhone 7, it has the surprising feature to reset iOS devices to factory resettings without passcode. Let's go to the steps.
1. Run 4uKey on your PC or Mac, and connect locked or disabled iPhone 7/8/X/XS to computer. It will detetct your device even when it is loced up. Click Start button to continue.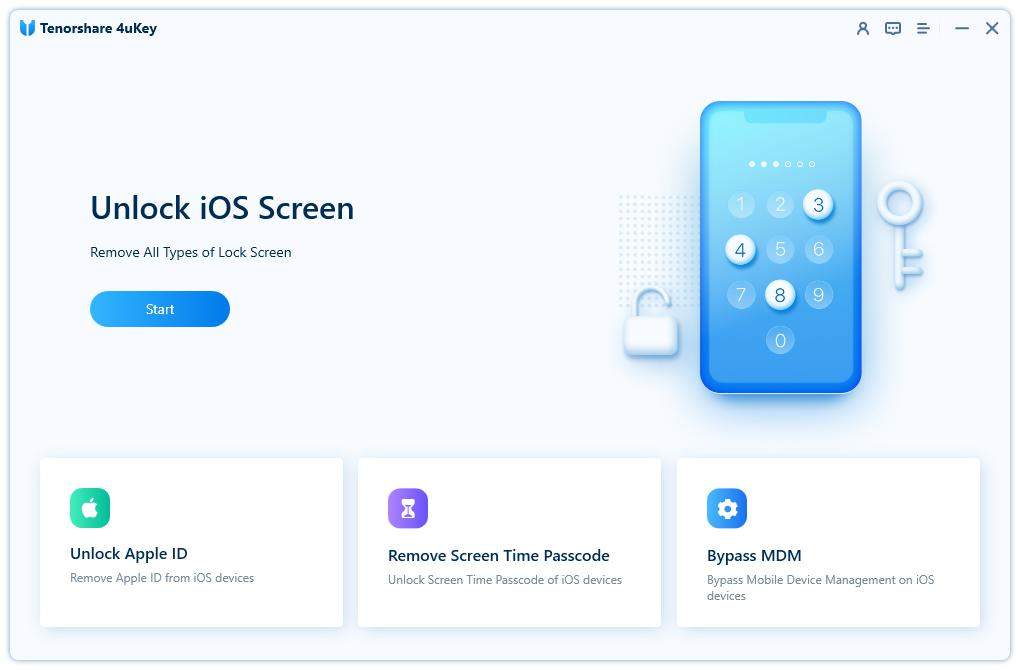 2. Please download the latest iOS firmware before restoring. The device will be restored with the latest iOS.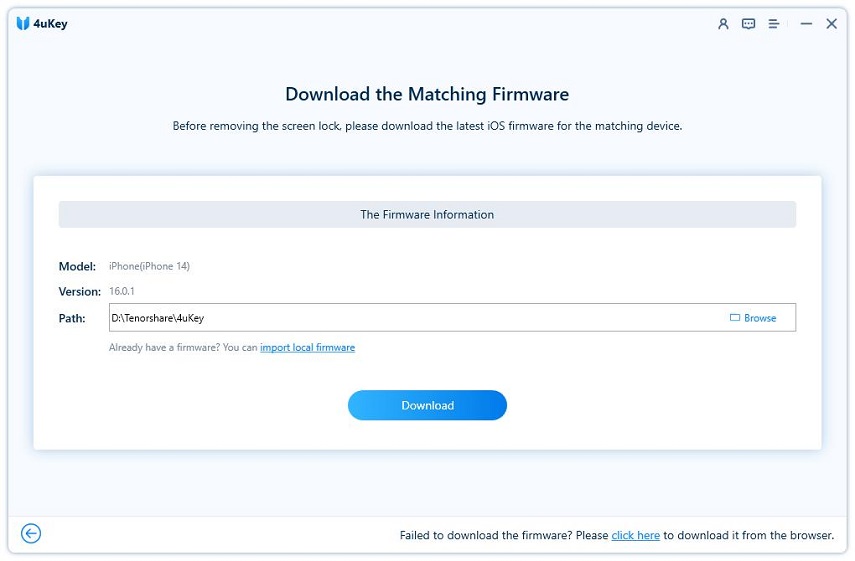 3. When the firmware package is downloaded successfully, you can reset iPhone to factory settings by clicking "Unlock Now"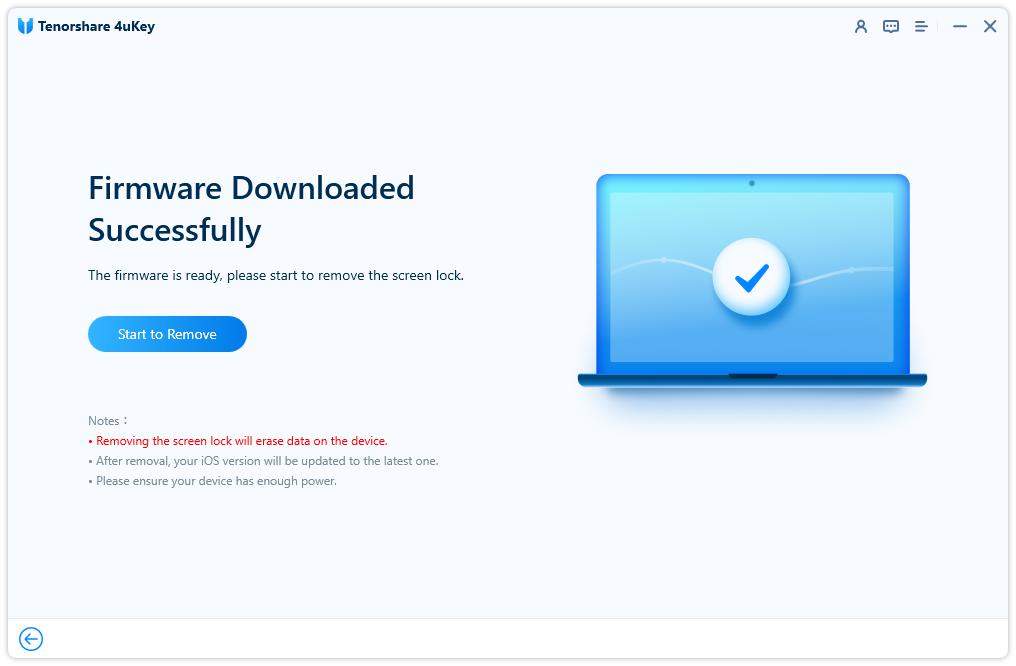 When the process is done, your iPhone 7 is restored to factory settings with all settings and data erased permanently. You can set up your iPhone as new or restore from backup