Efficient 4 Ways to Fix iPhone Wireless CarPlay Losing Cellular Data Connectivity
by Sophie Green Updated on 2020-08-26 / Update for iPhone Tips
Has anyone encountered this and have a fix? iPhone 11 Pro iOS 14 beta 1. When wirelessly connected to CarPlay my phone loses all data connections. It shows full signal strength it just won't receive emails, load webpages etc."
These are few queries being asked by many users facing the problem.People have reported this issue on one of the most popular online websites. Similarly, most people show their concerns on latest iOS 14 beta 2 update which is known for welcoming a lot of issues and errors.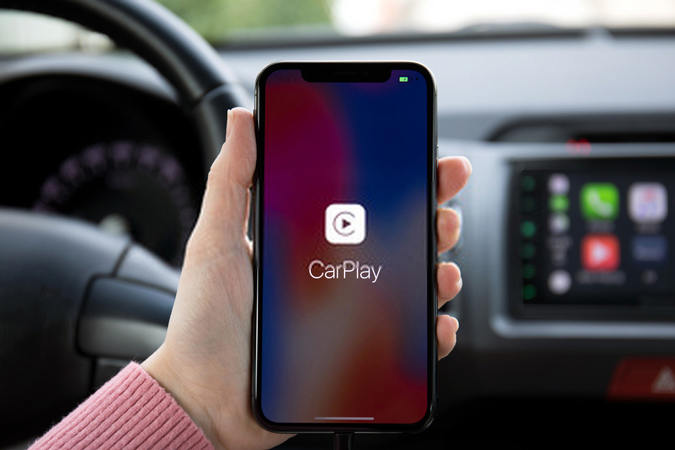 If you have been looking for "Wireless CarPlay losing cellular data connectivity" then go through this post to the end to know more about it.
How Do You Fix iPhone Connected CarPlay Losing Cellular Data?
Before implementing any solution from this post, you must ensure the type of connection your carpal supports either it's wired or wireless. Once, you're assured that everything regarding carplay is fined, you can implement any of the following steps.
Way 1. Restart iPhone or CarPlay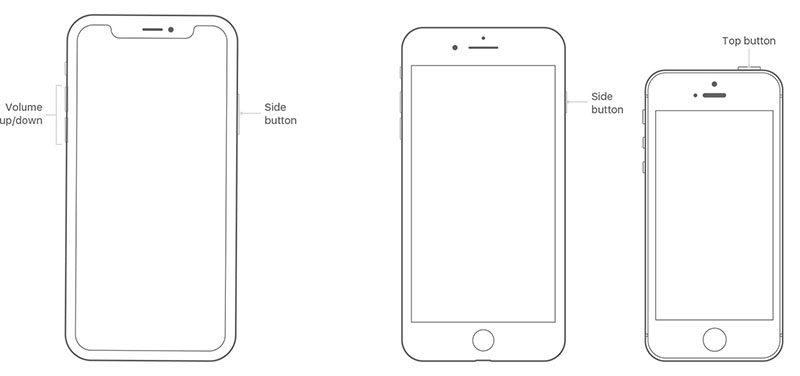 The most simple and basic solution to any problem is to shut down/restart that devices. In this case, experts suggest restarting your iPhone. Here's how to do it:
Press and hold any of the volume button until power off slider appears.
Drag the power off slider and wait for 30 seconds to let your device power off.

To turn on your iPhone, you need to press and hold the slide button on the left for few seconds.
If you think restarting an iPhone is not an ultimate solution, then try restarting Apple CarPlay. If you don't know how to do it, let's show you how to restart Apple CarPlay.
First go to the settings,
Then click on General
Click on Carplay.
From the list, select your car.
Tap on Forget This Car and set up CarPlay again.
Way 2. Disconnect WIFI/CarPlay
Wireless CarPlay losing cellular data connectivity happens when you iPhone is not connected to internet. If you're unsure about your phone internet then we'd recommend you to disconnect your phone.
Go to settings on your iPhone.
Click on Wi-Fi to check out list of all connect and disconnected networks.
Click on the connected network.
Tap on Forget This Network option and then tap the red Forget button in alert box.
After disconnecting your device internet, you must also disconnect your CarPlay to ensure there's no problem with your Carplay. Here is how to disconnect carplay.
Tap on Settings and then click on Apple Carplay Preferences.
Tap on Disable Apple Carplay.
Further, you can also choose not to display the Apple Carplay if you connect you smartphone visa USB.
Way 3. Downgrade iOS System (using Tenorshare ReiBoot)
The third most popular way to fix wireless carplay losing cellular data connectivity is to downgrade your iPhone's current iOS. This'll help you to restore all previous settings and get rid of new issues. If you're unable to solve your problem then try out Tenorshare ReiBoot program. Let's get started with simple steps to downgrade your iOS system using ReiBoot.
Download and install ReiBoot on your computer.
Run ReiBoot on your Desktop then connect your iPhone through cable.

From the main screen of ReiBoot click on "Repair Operating System" option.

Then click on "Fix Now".

After that click on "Download", then "Repair Now" and then click on "Done".
These are five easy steps that will download and install the firmware into your iOS device and fix any issue.
Way 4. Connect with wired
All the above methods are for wireless Carplay losing cellular data connectivity. But in case, you're having wired carplay, you need to perform following steps to connect your wired carplay.
Plug in USB cable into your carplay.
Connect the USB cable with your car.
It will automatically setup your iPhone connection with your carplay.
Summary
After updating iPhone to iOS 13, most people face issues with carplay losing data connectivity. There are number of reasons of bad connection between carplay and your iPhone. If you're looking for an ultimate solution to solve "wireless carplay losing cellular data connectivity" issues then we've described five best methods to resolve this problem. And ReiBoot is the recommended way to resolve this issue.
People Also Asked about Apple Wireless CarPlay
Q1: Why won't my Apple CarPlay connect?
Most of the time, Apple Carplay gets into restricted mode, therefore, making it difficult to connect you phone. To enable Carplay, you need to go to settings, Screen Time and then click on Content and privacy restrictions. Check if Carplay option is activated.
Q2: Does CarPlay use Cellular Data?
Yes, Carplay can use cellular data. Furthermore, carplay uses internet for features that are only operated with internet.  However, you must also note that Carplay does not require internet access for its operations. You can connect your iPhone with carplay without an internet.
Q3: Can CarPlay connect wirelessly?
As the time passes, technology makes it easy for us to go wireless.  Yes, Carplay can be connected wirelessly. You can connect your iPhone without any wire. Furthermore, you may need wi-fi or Bluetooth to make a connection between Apple Carplay and your iPhone.