How Often Does iCloud Backup and When Does It Stop?
by Sophie Green Updated on 2020-07-31 / Update for iCloud Tips
I want to set my iCloud to back up my iPhone automatically. But does iPhone automatically backup to iCloud? And if it does, then I also have no idea; how often does iPhone backup?"
iCloud is a built-in application that comes with every Apple device. This is the official way of safely backing up the Apple devices. Now, to answer your first question, iCloud does come with the option to automatically backup the associated devices.
Once it is set to do the auto-backup, the app is making a backup of your device effectively at the end of each day without fail.
Part 1: What is iCloud Backup?
Well, iCloud is a service provided by Apple that is associated with each and every iOS device. This is a built-in application. It is safe, and it works autonomously. Unfortunately, you only get 5GB storage for free. The option to expand that said storage is available, but it will be expensive.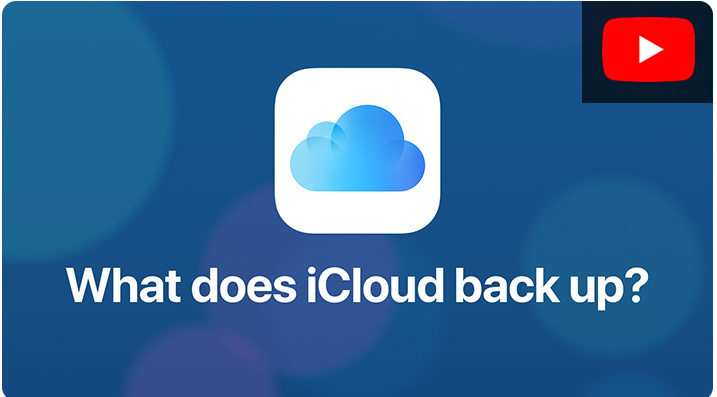 So, how often does iPhone backup to iCloud? Well, if you have set the iCloud to back up the iOS device automatically, then you should know that the app makes a backup of your device at the end of every single day.
Part 2: How Often Does iPhone Backup to iCloud?
'How often does your iPhone backup to iCloud?' or 'How often does iPhone automatically backup to iCloud?'
These are commonly asked questions regarding iCloud backup. First of all, there are 2 ways to make backup with iCloud. You can of course do it manually. But you can also set to automatically backup the iOS device.
But the automatic backup is really expensive as Apple only provides 5GB space for free. You need to spend a lot of money to get more space which expands up to 2TB.
So, using iCloud automatic backup iPhone is possible and as per Apple, the app creates a backup at the end of every single day. If you want to know more about the backup procedures, then read the detailed part below.
Does iCloud Automatically Backup and How to Do?
A lot of users ask; 'do photos automatically save to iCloud?' Well, it does. iCloud automatic backup is possible and it is easy to make. Let's check out the steps below.
From the Settings of your iOS device tap on your name.
Then, tap on 'iCloud Backup' under 'iCloud'.
Now, you need to connect the device to a power source as it will take time and also connect it to the internet.
Before executing this method, you must check if there is enough space on your iCloud account.
If You Want to Manually Backup iPhone to iCloud and How to Do?
'Does iPhone automatically backup? Or 'How often does your iPhone backup?'
We have already answered these questions and learned of automatic backup procedure of iCloud. But some of the users prefer doing it manually.
Don't worry, you can make manual iCloud backup and it is very simple. let's check out the steps:
Connect the device to the internet and go to 'Settings'.
Then, tap on your name and then tap on 'iCloud'.

After that, scroll down and tap on 'iCloud Backup'.
iCloud will immediately start backing up your iOS device.
Part 3: The Disadvantages of iCloud Backup
Although, iCloud does iPhone backup automatically; there are still a few drawbacks that weighs down the true potential of this application.
The backup procedure is slow and completely depending on the internet speed.
Data restore is slower.
Without a very strong internet connection iCloud is completely useless. A strong internet connection is hard to locate sometimes.
Part 4: Best Free Alternative of iCloud Backup - Tenorshare iCareFone
So, you already know about the auto backup iPhone and the procedure to manually backup iPhone to iCloud. These are definitely not a complicated procedure but not the most efficient one.
The best way to back up your iOS device would be to use Tenorshare iCareFone. iCareFone is a professional program with numerous capabilities. It can back up the device as well as restore it. You will also be able to manage files with it.
Now, let's look at the steps to back up iOS device using iCareFone.
Download and install iCareFone on a computer, then connect the iOS device to it.

After a connection is established, run the program and click on the 'Backup & Restore' tab on the interface.

After that, select file for the backup and proceed.

Then, click on the 'Backup' button below.
The entire process will take a few minutes.
Conclusion
So, if you were asking 'does iCloud automatically backup?' well, you have got your answer. We have also discussed; how often does iCloud backup iPhone. Creating backup is important is you are an iOS user. One of the official way to make a backup is the iCloud app but we do recommend using Tenorshare iCareFone. iCareFone is fast, it is safe and selective backup and restore is possible.It is also easy to back up iPhone to your iCloud or computer.