Studies have shown that people who read or write text messages while driving are 23 percent more likely to be involved in a car crash than other drivers. Thus, it is forbidden to text message when driving a car in many countries, but many drivers just ignore this regulation. This article will list some prevent texting while driving apps for iPhone users to ensure a safe driving and reduce the distraction rate.
1. LifeSaver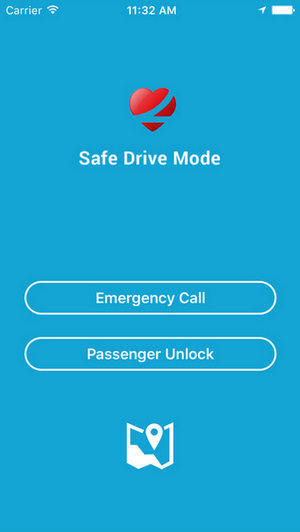 As one of the top-rated do not disturb while driving apps for iPhone, LifeSaver is able to deter distracted driving for families and fleets. For parents who worry about their children using their iPhones when driving the car, they can use this app to lock the device once the car is moving. For Corporate and fleet customers, LifeSaver will automatically lock at driving speed. The Fleet Portal also provides you with policy management and supports the administration of multiple groups within your company.
2. SafeDrive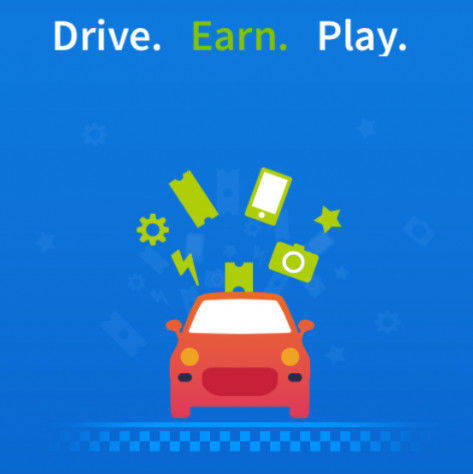 SafeDrive is a well-known app that disables texting while driving on iPhone. One interesting feature of SafeDrive is that it rewards you for not texting while driving. Once you exceed 6mph or 10km/h, this app will start awarding you points that can be used toward discounts at participating stores. When you press the release button, you will lose the points made in the trip.
3. DriveMode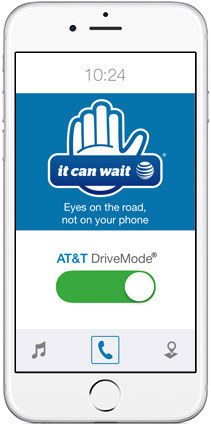 AT&T DriveMode is a free safe driving app for iPhone and Android that allows you to silence incoming text message alerts and phone calls so you can stay focused while driving. This versatile app allows you to reply your friend's message using hands free voice, controls your favorite music, searches the navigation quickly and recommends you a place to visit or a person to call. Now there are both iOS and Android versions available, you can download and have a try.
4. Cellcontrol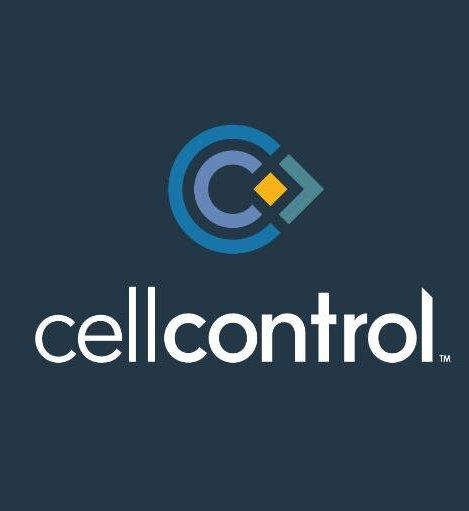 Cellcontrol is one of the apps stop distracted driving for those who want to keep safe when using the car. It stops texting, messaging, selfies, social media and more to make drivers always focus on the steering wheel and road. It also enables customized policy zones which gives drivers the freedom to change the police to their selections.
5. TextLimit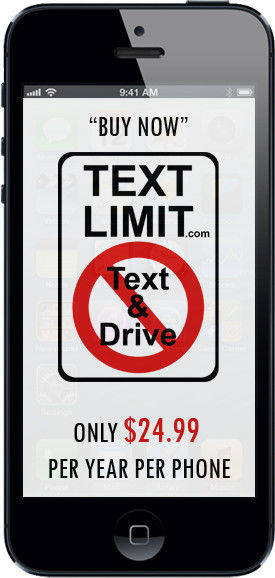 Just as the slogan says "Distracted driving kills, TextLimit saves lives". TextLimit is one of the apps to fight distracted driving that deserves to be installed on every driver's phones. It prevents predefined features on a phone from functioning when the phone is moving above a certain speed. Besides, users are allowed to set a specific speed, once the car moving exceeds that speed, an alert notification will be sent.
Note: If your iPhone gets stuck and runs slowly after installing many apps or accumulating too much junk files, you can try Tenorshare iCareFone Cleaner, an easy iOS system cleaning software to keep your iPhone always running like new.
Free Download
For Win 10/8.1/8/7/XP
Secure Download
Free Download
For macOS 10.13 and below
Secure Download
With the 5 apps introduced in this post, you've learnt how to stop texting when driving on iPhone 8/7/7 Plus/SE/6s/6Plus/6 clearly. If you have any other questions or suggestions about this post, feel free to contact us.
Free Download
For Win 10/8.1/8/7/XP
Secure Download
Free Download
For macOS 10.13 and below
Secure Download
Related Articles
comments powered by