Top 3 Free Messaging Apps For iPhone
Instant messaging apps now take an important position in our daily life, but various apps make it difficult to choose a good one. As well as iPhone's iMessage service has the limit of operating system that Android users could not connect with iOS users. Thus we here recommend you best 3 apps which can send free text messages without any limitation.
1. Messenger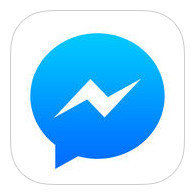 This app also named Facebook Messenger. It is based on the friends system of Facebook, furthermore, it let you connect with friends from contacts. Messenger allows you to create group chat while you can name the group or set photos, so that users can better manage their groups.
A function Messenger provides makes a difference with other IM apps, is that when messages have been read, system will show a feedback. Messenger also provides a forward function to make conversation more convenient.
Messenger can stay logged in background that you will never miss an important message. Through this app, you can surely communicate with friends all over the world. Get it can enjoy chatting with people!
2. WhatsApp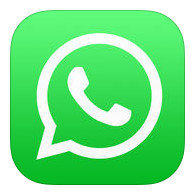 Around the world, Whatsapp is becoming an even popular IM app, it makes message a simple thing for people to do. Not like other apps that users should apply for an account, it can directly relate to your phone number and will add friends from contacts automatically.
While using Whatsapp, not only text messages are available, users can also send voice, photo and video. Still, users can choose to chat with individuals or groups.
Whatsapp provide various personalized services that users can make them different from other people. From reviews, some users mentioned that Whatsapp is good for its simple phone and SMS function, if you don't want to be bothered by extra functions, just ignore them.
Meanwhile, Whatsapp is free for the first year, and users should pay for 0.99 USD to continue its service .With a cheap price you can experience the simplest communicating life!
By the way, Messenger and Whatsapp both have PC version, you can use them to send and receive free SMS online. Things are just that easy!
3. Viber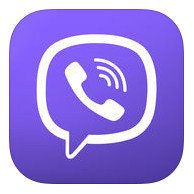 When compared with Messenger and Whatsapp, Viber seems not that common in people's daily life. For some countries, it may not be the best choice, but Viber does have its own market. It allows users make voice and video calls with contacts or directly enter phone number to start the service. For messages, users can choose to reply or "like" it.
What makes Viber out of the ordinary is more than these. It provides free international phone calls, which is really amazing. And thousands of stickers allow you to express yourself in different forms. If you carelessly send wrong information, "Damage control" function can help you delete the messages.
Well, there are still lots of functions we have not mentioned, go get it and explore by yourself!
Those three best instant messaging apps for iOS we mentioned are only a part of the IM apps. With the blossom of apps, for sure, people will sometimes meet with the problems like losing data. If you happened to lost important Facebook messages, WhatsApp messages or Viber messages, Tenorshare iPhone Data Recovery may give you a hand. It can help you recover all lost data on iPhone/iPad/iPod touch.