The recent study reveals that normal human working brain, or the conscious mind, can only remember three or four things at once. If you add one more to the storage, one inside it will be gone. In the past, we use pen and paper to jot things that we need to remember. But as the modern living moves towards the mobile devices, we tend to rely more on our gadgets to remember things.
To remember dates, meetings, events, and birthdays, we use the Calendar app. But which one(s) should we choose? There are literary thousands of alternatives out there on the AppStore.
If you are an iPhone user and you are currently looking for a reliable Calendar, here are the top three free Calendar apps that you can try as a start.
Apple's Calendar
Why don't we start with the one built in into the iOS itself? Apple's Calendar is tightly integrated into Apple's environment that there's virtually no setup necessary. Just by logging in with the same Apple ID, all of your calendar entries will be synced across your devices. You can write an entry on your Mac and have it available instantly on the iPhone.
Granted, Apple's Calendar has a large room to improve and is not the first choice of some iPhone users, but the tight integration should make it the first choice of those who live inside Apple's ecosystem.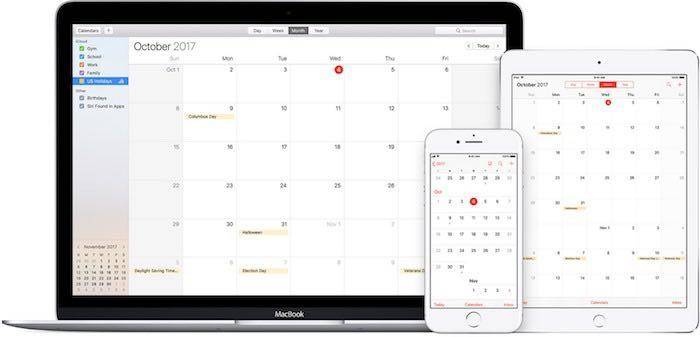 Google Calendar (Android, iOS: Free)
From one giant to another, the next one on the list is Google Calendar. This choice is obvious for those who jump from one device to another. It's so widely used by Google users that it has become the backbone of a variety of calendar apps.
Other than being a part of Google ecosystem, the iPhone version of Google Calendar itself is a solid app. It's fast with a clean and bright interface and a variety of views. The app also integrates with Gmail to give you the option of automatically creating events for flight, hotel, and restaurant reservations based on your emails, and also works in to-dos and reminders. As the bonus, it has habit-forming goals feature pulled in from Google's acquisition of Timeful.
It's a feature-packed and nicely designed calendar app that works great, but many users reported that this app is slower than Apple's Calendar. Maybe it's because Google loves Google more.
Outlook (Android, iOS: Free)
Microsoft might not be the only king in the jungle anymore, but it still can bare its fang. The good old Outlook mail client has evolved itself to fit in the mobile world, and it does a good job of doing so. The improvement in the calendar part is partly thanks to Sunrise Calendar - a great iOS calendar app that was bought by Microsoft and integrated into Outlook. One of the selling points of this app is the integration with Microsoft Office suite.
If you don't want to use separate apps to handle your calendar and emails, then you can't go wrong with Outlook. It offers tie-ins with Facebook, Evernote, and Wunderlist. Users can also get event directions from mapping apps and options to subscribe to "Interesting Calendars" for things like sports games and TV shows.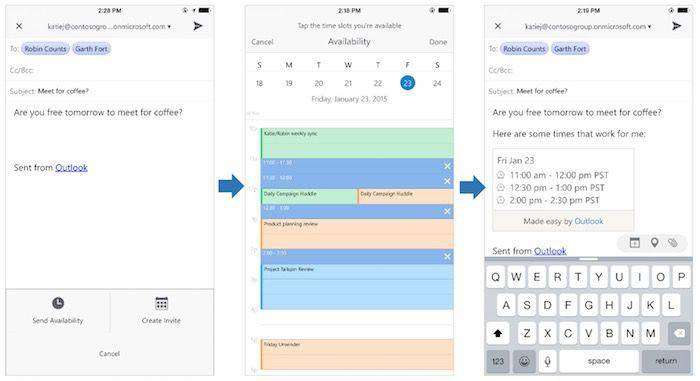 Keep Your Data Safe
Even though you use the help from a calendar app to remember your life, it's of no use if you ever lose the data.
To prevent this from happening, you could use the help of Tenorshare iPhone Data Recovery. This tool is the ultimate solution to backup and recover all data on iPhone/iPad and iPod touch, a lifesaver for people lost photos, contacts, messages, notes, etc.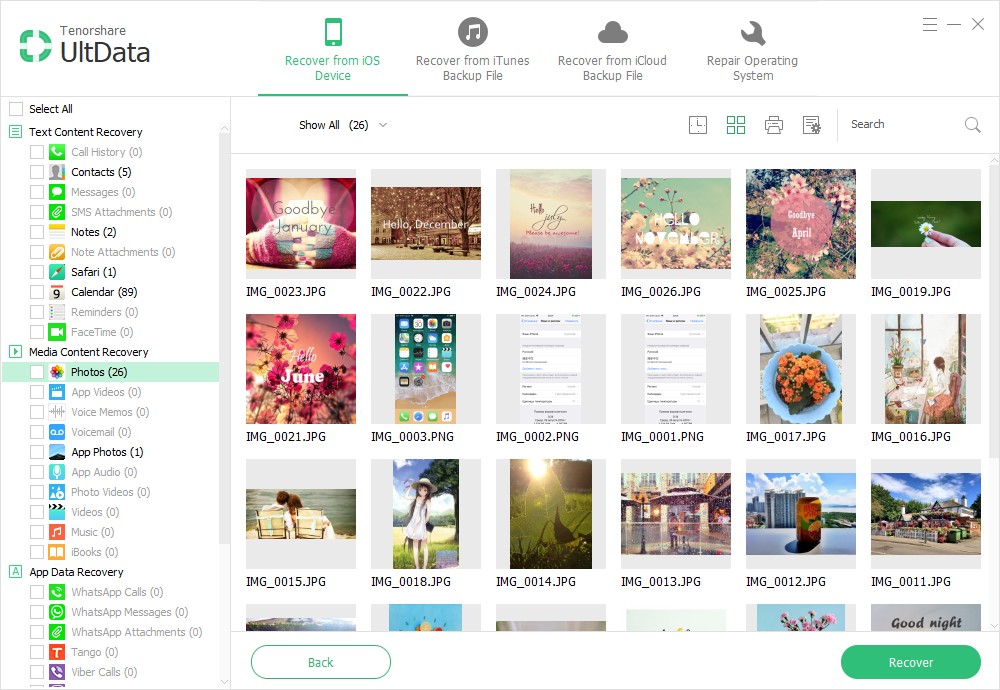 Free Download
For Win 10/8.1/8/7/XP
Secure Download
Related Articles
comments powered by