2023 iExplorer Latest Download (+Reviews)
by Anna Sherry Updated on 2023-05-25 / Update for iPhone Tips
Hi there. I want to know more about iExplorer. How to download it, how to use it, and if it's safe for my computer. Could you answer these questions for me? Thanks."
iExplorer iPhone is one of the very popular data management tools out there. It lets you manage various kinds of data, like photos, videos, contacts, calendars, and more.
But is it any good at what it does? How are its usability and user experience? Is it safe? What do people think about it after using it extensively? Well, this post is going to answer all of those questions! Sit tight and read the post till the end to learn everything you need to know.
Part 1. iExplorer Download for Windows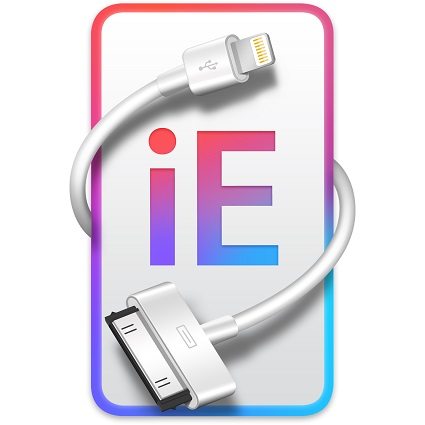 First things first, let's see how to download iExplorer for Windows 10 and 11. It's not hard, simply follow the steps below to complete your iExplorer 11 download.
Click the button to open the download page.
iExplorer
Click the download button to start the download.
When the download is complete, double-click the setup file to run the installer.
Follow the on-screen instructions to complete the installation process.
After installing iExplorer on your computer, you get to manage music, photos, videos, contacts, messages, and other types of data on your iPhone directly from your PC. You can copy data from your iPhone to your PC or from your PC to your iPhone seamlessly.
Part 2. What is iExplorer Used for and How to Use It?
After you've performed your iExplorer download, you must be wondering how to use it to manage the data on your iPhone. Well, this section explains that in detail!
Below-mentioned is the exact steps you need to follow to manage your data using iExplorer.
Open iExplorer on your PC.
Connect your iPhone to the PC using a USB cable.
On iExplorer, you will see different options to manage different kinds of data, like Media, Files, and Data.
Select the Media tab.

You will more options to select the type of Media you want to manage. You can select any kind of media you want. However, we're going to select Photos & Videos as an example in this article.

Now, you can select all the photos you'd like to export to your computer.

After you've chosen the photos, hit the Export button, then choose one of the export options.

Wait for the process to complete, and you're done!
Using the steps mentioned above, you can export any kind of data from your iPhone to your PC.
Related read 8 Best iOS File Manager.
Part 3. True iExplorer Users Reviews
Is iExplorer Mac and Windows safe for your computer? What do people think about it? To answer those questions, we scrapped the internet to find the most valuable user reviews about the tool.
First, let's look at some positive reviews about the tool.
Easy to use. Worked like a charm the first time. Save all my old music from my CDs from my old iPod. Thought they were gone forever."
I had a problem that was solved quickly and efficiently. They were very fast and resolved my problem in minutes!"
Could not be easier to use, even for a non-techy like me."
Now, let's check out some negative things people have to say about iExplorer.
Ridiculous. Bought it a year ago from their website. Updated to the new version ten days ago as the previous one is not compatible with Sierra. Since the update, my product key is invalid, support doesn't reply to ANY contact, and automated request to redeem key doesn't generate any mail, contrary to what they say."
Used to be a great tool for exporting text messages but they have hidden that feature behind a $39.99 paywall. There goes one of the few useful tools of this program."
More expensive than comparable products. It no longer works after important IOS updates, so you have to keep buying new copies. The existing customer discount when this happens is slight, keeping it more expensive than other products. When you find a bug, customer support is dismissive; not interested in your problem, provides no support."
Part 4. iExplorer vs. iCareFone: The Best Alternative
Looking for the perfect alternative to iExplorer Mac/PC that works even better and is more bang for your buck? Consider checking out Tenorshare iCareFone.
What can you do with iCareFone:
One click to export all iPhone photos to computer
Manage iOS data(photos, videos, contacts, music, etc.) in an easier way
Back up iOS data to computer and restore it anytime
Transfer data between iOS devices and computer
Transfer media data between iTunes and iPhone
Download apps that are not available in your country
More and more...
iCareFone is more user-friendly, and comes with even more features for you to explore. It's got a cleaner interface that appeals to a lot more people.
Here's how to use it.
Download and install iCareFone on your computer, then open it. Connect your iPhone to the computer using a USB cable.

Click on "Manage" from the left-side menu to enter the data management interface. Here, you can view all the data on your phone and manage them. You can choose any kind of data here. For example, if you'd like to import or export photos to your iPhone, select the photos icon from the left-hand side.

Click on "Backup Records" from the left-side menu to enter the backup and restore interface. You can use iCareFone to back up your phone data to your computer.

To access more features, click on the edit icon in the home page's quick access section. Add the tools you need to the quick access panel and use them.
With a single, one-time purchase, you can use iCareFone to manage unlimited iOS and iPadOS devices forever. There's no hidden paywall, no renewable licenses, and no expires.
And iCareFone is recommended by TWITGOO:
iCareFone is a powerful iOS file manager that can transfer, organize, backup, and restore files on all versions of the platform. With this versatile tool, you'll be able to remove iTunes limitations and control your device with ease.
FAQs about iExplorer
Here are your most common questions about iExplorer answered.
1. Is iExplorer Malware?
No. iExplorer is not malware and is pretty safe to use. However, be noted that some users complain about it not working after certain updates.
2. Does iExplorer need iTunes?
No. You don't need to install iTunes on your computer to use iExplorer.
3. Can I install iExplorer on my iPhone?
There's an iExplorer Mobile app, but it hasn't been updated in a while with a new iExplorer update. So, it doesn't work with newer iPhone models running newer iOS versions, like iOS 16.
The Bottom Line
And that's everything you need to know about iExplorer iOS!
If you're looking for a solid alternative with a cleaner interface, and lower operational cost in the long term, check out Tenorshare iCareFone.