Hurry! Snapdrop Alternatives List 2023 - Top 15
by Anna Sherry Updated on 2023-05-24 / Update for Transfer
Snapdrop is widely regarded as a reliable and fast peer-to-peer file-transferring app. It offers a convenient alternative to the airdrop in iPhones and is pretty easy to use.
However, it may not always be suited to your needs or it may just not work on some days. So what are the options that you have in this situation?
Don't worry, we have got you covered. In this extensive article, we will tell you about the top 15 snapdrop alternatives that you can use and transfer files in a flash.
Part 1: What is Snapdrop and How to Use it?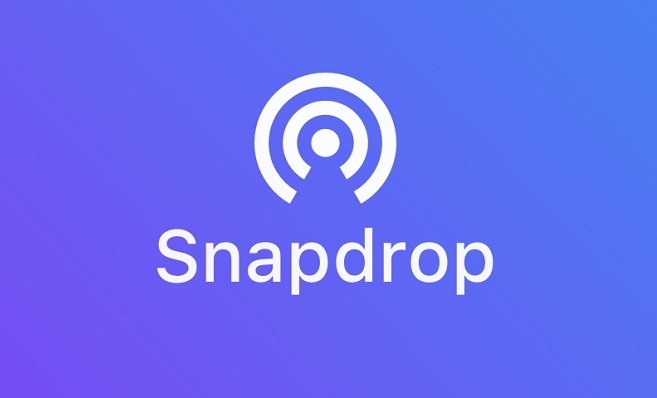 Before we look for a snapdrop net alternative, let's understand what Snapdrop is and how it works. Inspired by Apple's airdrop feature, Snapdrop is an open-source, lightweight, peer-to-peer file-transferring program.
It can be used to transfer files like PDFs, videos, images, etc between two devices seamlessly.
The best part about Snapdrop is that it requires absolutely no setup, no sign-in and is free. You can just open it up on your phone or laptop and it'll be ready to go.
No hidden costs or pay-to-use features make Snapdrop a reliable and trusted application.
Having read what it can do, let's look at how to use Snapdrop:
Part 2: Snapdrop Common Errors
Although Snapdrop is considered to be reliable it is prone to some common errors from time to time. The major issues with Snapdrop include:
Server issues from time to time.
Slow transfer speeds.
Frequent connection issues with nearby devices.
Error-prone when large files are being transferred.
Due to these issues, it's wise to look for an alternative to snapdrop that fixes the problems that Snapdrop has. Lucky for you, we have compiled a comprehensive list of services that you can use instead of Snapdrop. So stop searching for snapdrop alternative reddit online because we have got everything right here.
Part 3: Top 15 Snapdrop Alternatives
Top 1: Tenorshare iTransGo
At the top of the list of Snapdrop Alternatives, we have the powerful Tenorshare iTransGo app. The Tenorshare iTransGo app is a compact app for file sharing that is miles ahead of others. It transfers data from Android to iPhone in an instant without needing to reset your phone. Some of its best features include:
It transfers data from Android to iPhone after setup without a factory reset.
You can select the files that you need transferred instead of a full restore.
It allows you to merge data on the target device so that no device data is overwritten.
Fast speed transfer - 15M/S.
Can transfer files from more than 8000 Android devices to iPhone.
It runs smoothly on the latest iOS 16 and Android 13.
Let's look at how to use iTransGo to transfer your files in easy steps:
Download the Tenorshare iTransGo app on your Windows PC/Mac and launch it. Choose "Start" from the Android to iOS section. Now connect your Android and iPhone to the PC with a USB.

Once both devices are detected, click on 'Start' to proceed.

In the next screen, you will have to select the type of data you want to transfer from the source device. Carefully select the data you want to transfer. The app will now scan the type of data you have selected and give you the exact size of the data.

Once the scanning is completed, click on 'Transfer Data'. The data will now be transferred in no time and just like that you will have transferred your data from an Android to an iPhone.
Top 2: Send Anywhere
Send Anywhere is the next worthy alternative to Snapdrop. With its WiFi direct technology, which is 200 times faster than Bluetooth, you can transfer your files in no time. It supports the one-time transfer of 30GB of data.
Send Anywhere official site: https://send-anywhere.com/
Android Send Anywhere download, click here.
iOS Send Anywhere download, click here.
Top 3: Share Drop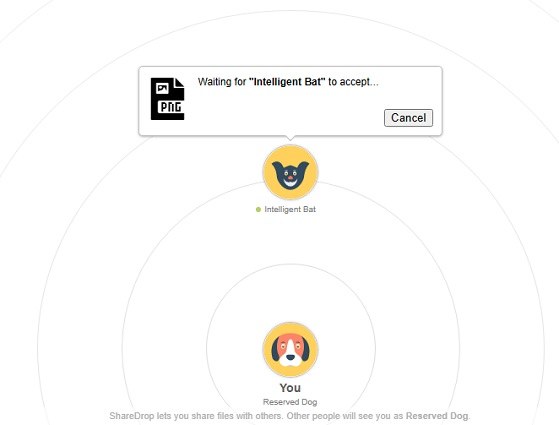 In simple words, ShareDrop is an HTML5 clone of the Apple AirDrop. It makes use of the WebRTC for secure peer-to-peer file transfer. With it, you can easily and securely share files between devices.
Share Drop official site: https://www.sharedrop.io/
Android Share Drop download, click here.
iOS Share Drop download, click here.
Top 4: Microsoft Photo Companion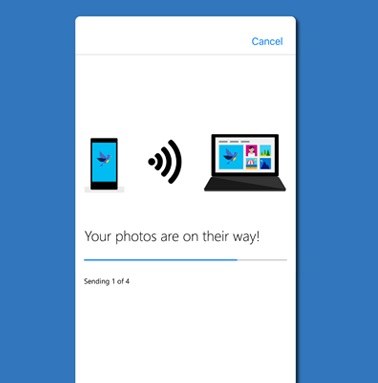 Developed by Microsoft Garage, a hub for experimental projects, this innovative companion app aims to simplify the process of transferring, organizing, and sharing your photos or videos effortlessly.
However, as the name suggests, only photos and videos can be shared via this app.
Microsoft Photo Companion official site: https://www.microsoft.com/en-us/garage/profiles/photos-companion/
Top 5: ShareIt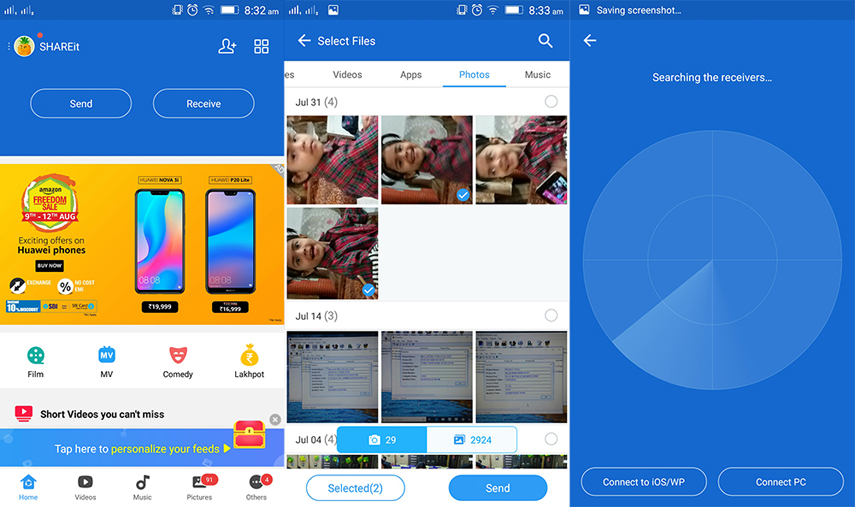 An extremely fast and up-to-date app, ShareIt is a must-have for all Android users. ShareIt is a popular file-sharing and content transfer application that allows users to quickly and easily share various types of files between devices.
Supported data types: photos, videos, music, documents, apps and more.
ShareIt official site: https://www.ushareit.com/product/shareit/
Android ShareIt download, click here.
iOS ShareIt download, click here.
Top 6: Xender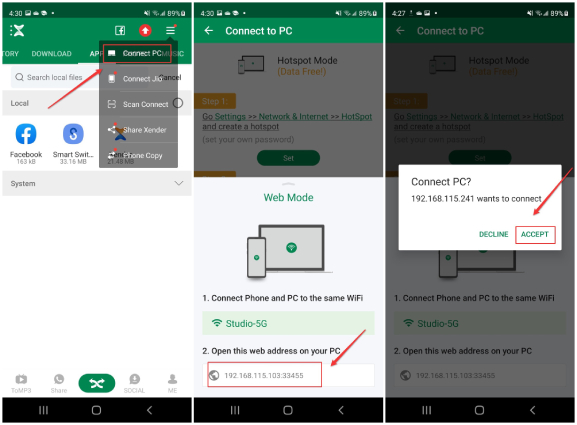 A file transfer app that manages to run even without an internet connection. You can transfer any type of data (photos, videos, files, apps) with this lightweight monster.
Xender official site: https://www.xender.com/
Android Xender download, click here.
iOS Xender download, click here.
Top 7: NitroShare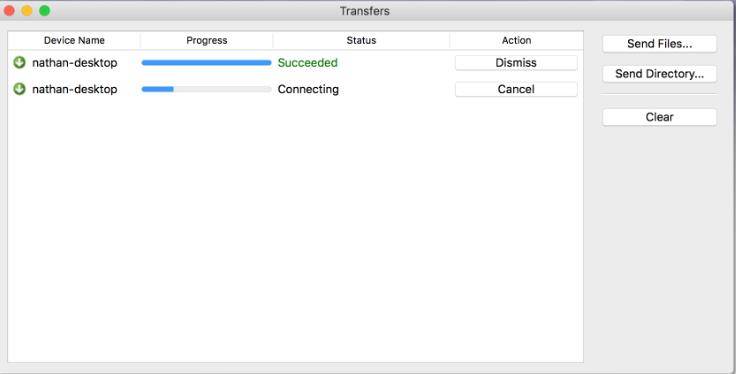 A simple app with cross-platform capabilities that ensures your data transfers are flawless every time. With NitroShare, you can quickly send and receive files, folders, and even entire directories over Wi-Fi.
NitroShare official site: https://nitroshare.net/
Android NitroShare download, click here.
Top 8: Wormhole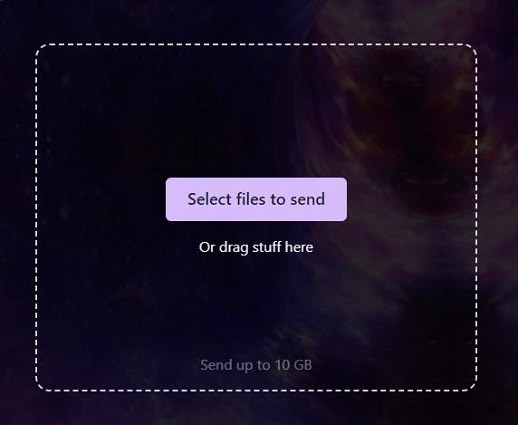 It is a simple, private, and fast file sharing tool. Wormhole lets you share files up to 10GB with end-to-end encryption so that you can transfer files safely.
Wormhole web: https://wormhole.app/
Top 9: XShare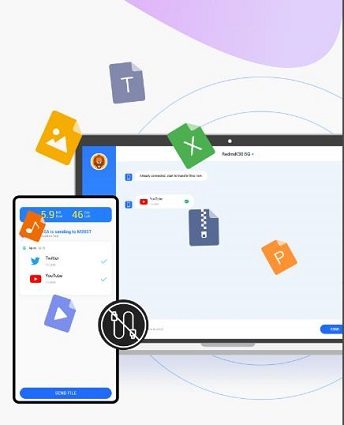 Developed by the Shalltry group, XShare is one of the fastest file transfer apps on the list. With its QR code feature, you can send files securely without having to worry about your data getting exposed.
Android XShare download, click here.
Top 10: Toffee Share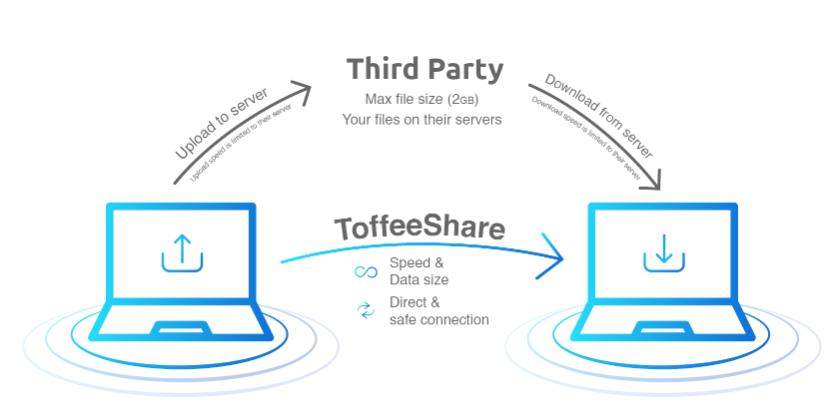 ToffeeShare is an adaptable and easy-to-use platform for sharing files. It enables users to securely exchange files of different sizes and formats. With its user-friendly interface and strong capabilities, ToffeeShare streamlines the file sharing process, making it an excellent choice for both individuals and businesses.
Toffee Share official site: https://toffeeshare.com/
Android Toffee Share download, click here.
Top 11: TrebleShot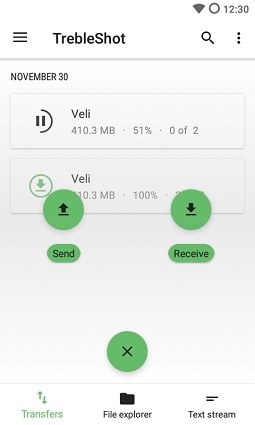 TrebleShot is a versatile and efficient file transfer tool designed to simplify the process of sharing files between devices. An open-source file-sharing app like Snapdrop doesn't need the internet to operate. TrebleShot is quick, safe and easy to use.
Android TrebleShot download, click here.
Top 12: ShareMe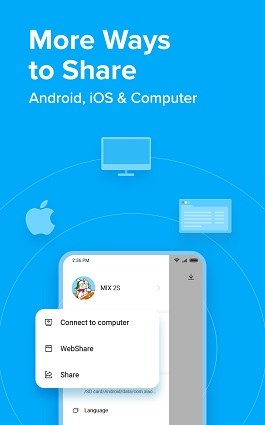 ShareMe is a cutting-edge sharing service designed to simplify the process of sharing files and information between individuals and groups. It's one of the best apps for transferring music files. It shares files fast and makes quick work of large files.
Android ShareMe download, click here.
iOS ShareMe download, click here.
Top 13: CM Transfer
This one is for design enthusiasts. A quick file transfer app with a zesty design, CM Transfer is definitely one Snapdrop alternative that you should not skip.
Android CM Transfer download, click here.
Top 14: Swiss Transfer
A popular service that allows up to 50 GB of data transfer. The best thing? It's totally free and without ads.
Swiss Transfer official site: https://www.swisstransfer.com/en-gb
Top 15: Croc
An easy-to-install tool that has secure peer-to-peer transfers along with the capability to resume broken transfers.
Download Croc, click here.
Part 4: Key Considerations When Selecting Alternatives to Snapdrop
Now that you know all about the https snapdrop net alternatives, let's look at some key factors that you should keep in mind before downloading any of these apps.
Data loss- Make sure your data is safe. Do not trust 3rd party, unencrypted apps as they may result in data loss.
Privacy protected- Never share your private information with file-sharing apps.
Transfer speed- Make sure that the files are transferred quickly at high speeds. Nobody likes to wait hours to transfer some files.
Compatibility- The Snapdrop alternative must be compatible with your device. A prime example of this is the Tenorshare iTransGo which is compatible with the latest versions of iPhone and Android.
Ease of usage- The file transfer app must be smooth and easy to use for the average user, so choose the app that you find the easiest to work with. Tenorshare iTransGo easily fulfills all of the above criteria and is no doubt one of the best Snapdrop Alternatives present in the market.
Part 5: Want to Know More about Snapdrop? FAQS Here
Q1: Is Snapdrop the Same as AirDrop?
No, AirDrop is a feature for transferring files on an iPhone whereas you can use Snapdrop for transferring files on other phones like the Android.
Q2: Does Snapdrop Work without WiFi?
Yes, Snapdrop works without WiFi as it is a peer-to-peer file transfer service.
Q3: Is Snapdrop Safe or Not?
Snapdrop is safe to use with no viruses, malware, or hidden pop-ups.
The Bottom Line
So that brings us to the end of our comprehensive review of all the top snapdrop alternative online available. We hope we have made it easier for you to select an alternative with great apps like Tenorshare iTransGo on the list. Go ahead and make an informed choice.